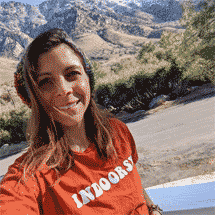 Millennials are a hot topic in the travel industry these days. That's because this generation (generally defined as anyone born between 1981 and 1995) is known for valuing experiences over material things, putting off starting a family to focus on their careers and travel adventures, and having more disposable income to spend on trips.
That being said, a report from the Asian Travel Leaders Summit points out that about 60 percent of all millennials live in Asia, one-third of which come from China or India. The same report mentions that over the next ten years, millennial travelers (especially Asian Millennial Travellers, or "AMTs") will enter their peak earning and spending years, with AMTs spending an estimated $340 billion on international travel by 2020. With numbers like these, it's easy to see why AMTs are expected to power the next wave of tourism growth.
Though millennials from this vast continent have different travel habits depending on the country they originate from, Asian Millennial Travelers do follow certain common trends that tourism professionals would be keen to make accommodations for if they want to capture this thriving new market. Property owners and hoteliers, in particular, have abundant opportunities to deliver what AMTs are looking for.
Cloudbeds had the pleasure of chatting with Simon Morley, COO of the wildly successful Lub d Hostel Group with award-winning properties in Thailand, Cambodia, and the Philippines. Morley gave us some insight into how properties can successfully break into the Asian Millennial travel market.
Lub d Samui Beachfront
Cloudbeds (CB): As a tech company, we're always fascinated by how technology can drive a business forward. How are you using technology to further your readiness for the Asian Millennial Traveler (AMT) population headed your way?
Simon Morley (SM): Technology is both fascinating, but evolving often faster than we can keep up with. We search for ways to incorporate technology into both our work environment and guest experience but need to ensure it is simple to use and agile enough to adapt in the ever-changing environment we work in. The difficulty, aside from what I have mentioned, is that the Asian market in some aspects is demanding even more technology than in other parts of the world. Mobile use is much higher in Asia, and reliance on technology with language ability is where we are working hard to keep up.
CB: One-third of the millennial population in the world will travel outside of India and China for the first time by 2027. How are you changing your marketing and sales strategies to reach this audience and maximize guest spend across all facilities (accommodation, food and beverage, tours and activities, etc.)?
SM: The number of travelers from these markets continues to grow at our properties every year, and how they book their rooms has changed also from traditional travel agents to direct bookings. Where we are trying to keep up is ensuring our other offerings, such as food and beverage along with activities, is language friendly, and culturally acceptable. Ultimately we need to create an environment where travelers from these emerging markets feel that they are included in our offerings.
CB: How are your channel distribution and/or alternative sales outlets changing over time, if at all? Are there any channels or outlets that are outperforming?
SM: We are seeing far less reliance on traditional travel agents for both group and individual bookings from all Asian markets, and seeing huge growth in the use of online travel agents and booking direct. The Asia market is taking control of their travel experience now, so we need to ensure we can meet their needs in those channels and share the right information they need to book our properties and stay with us.
CB: Are you seeing similar booking behavior, like devices used to book, booking windows, length of stay, and/or any other drivers you track, across the region? 
SM: For sure, mobile is the main device used to inquire and book. Booking windows continue to shorten as Asian Millennial Travelers are less fearful of the travel booking experience. And now, in a lot of markets, they are booking as last minute is possible. I expect this to continue.
CB: Are you modifying your operations or facilities to accommodate the AMT opportunity?
SM: The biggest change we are looking at is ensuring there is enough information in their languages, especially for the Chinese market, to ease the experience of purchasing food, merchandise, beverages and activities. We have some facilities specific to the Chinese market, such as access to hot water for tea, but otherwise, we find this youth market doesn't want us to change too much, as they are searching for an authentic local experience.
CB: Asia is one of the most heterogeneous regions in the world. Understanding AMT behaviors is oftentimes misleading or oversimplified. How do you create a brand that caters to both the traditional foreign traveler from the US and Europe and this rising AMT population?
SM: As I mentioned previously, most of the Asian travelers still want the same authentic experience. What stops them from being included in these activities and programs is the language barrier and encouragement from our teams to have them participate. We try hard to improve this and create a very inclusive environment, and from this effort, we see lots of great, fun interaction from all the cultural backgrounds of travelers that stay with us.
CB: Like above, there is no one common language throughout Asia. How do you and your various properties approach language and its role in your operations and facilities?
SM: Without continuing to overemphasize it, language is critical to support the experience.
CB: AMTs are driving new demand of success at all levels and types of properties. With this new demand, even 5-star properties are seeing new hiring and facility requirements. In most Asian markets, these luxury properties are making it very difficult to find top talent for budget property types. How do you hire in a market where, culturally, the brands or job you work for matter to the generations who supported your upbringing?
SM: It is never easy to recruit, no matter the type of guest that's driving the demand. But we plug away to find the right person who is the right fit for our Lub d culture and the way we work. We are all about experience and look to those who also love experience and love to share with our travelers. 
As Simon points out, there are several adjustments property owners can make to welcome and attract Asian Millennial Travelers to their properties, including making sure your website is mobile-friendly, using technology integrations, like web-check in options, when possible, and encouraging AMT guests to participate in local experiences. However, the number one method is simple: make AMTs feel included in all you have to offer, especially when it comes to language.
About Simon Morley
Simon Morley has 30 years of hospitality experience, including 14 years with the Intercontinental Hotels Group (IHG), as well as serving as Vice President of Asset Management with the Narai Hotel Group. He is currently COO of the Lub d Hostel Group, which operates six successful properties throughout South East Asia. 
Lub d Samui – Deluxe Room
Lub d Makati – Common Area
Published on 11 March, 2019