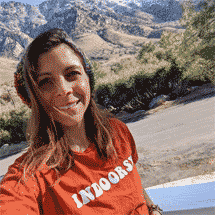 By Isis Darios

| Published in February, 2020
In this Cloudbeds Q&A on meeting the new demands of today's guests, our Director of Marketing, Sarah Brubaker, speaks with Bode CEO, Philip Bates, about group lifestyle travel, tech-enabled hotels, balancing technology with guest experience, and building a foundation of sustainability. 
Accustomed to an abundance in choices and personalized experiences, guests are now seeking out accommodations that cater to their specific needs, such as glamping, cannabis hotels, and wellness retreats. Bode is one of those brands that's crafting an entirely new way to stay for today's traveler. The company's "new vision of hospitality" blends the spaciousness of a home with the amenities of a hotel, with a targeted focus on group travel. Groups can stay together in their own "Bode" with multiple bedrooms, full kitchens, and living spaces, without sacrificing the shared gathering spaces and food & beverage options within the boutique hotel grounds.   
Sarah Brubaker (SB): How did you get into hospitality? 
Philip Bates (PB): I am an entrepreneur by background and a lifelong traveler. That's pretty much what I do in my free time with my wife, family and friends. I was also in real estate private equity, investing in various real estate product types. 
I saw an opportunity to sort of intersect the two ways that I like to travel the most: either interesting well-designed boutique hotels or nice vacation rentals when I'm with friends or family. Boutique hotels have things like nice bars, cool design or the community atmosphere. But there's also something to be said about the multi-bedroom accommodations of a good vacation rental.
I really like that style of travel – we call it group lifestyle travel, – where people are increasingly traveling with friends and family or in parties of three or more. So I wanted to create a hotel for that. I felt like the true kind of boutique hotel environment and a short term rental-like accommodation wasn't out there. And so we created Bode.
SB: You're an entrepreneur, but hotels were pretty new to you in terms of operations?
PB: Hotels were new to me. I see that as an advantage. Most of my team is from the hotel industry, which is good, but I think myself and a few other members of the team are not and that really enables us to come from the guests' perspective. To see really what we want, what the issues are, and what the customer journey should be. And I think that's helped us come to hospitality with a fresh lens. 
That's happening all over hospitality right now, where a lot of younger entrepreneurs are coming from a different angle and creating better products for travelers.
SB: You mentioned the group lifestyle traveler. Are those types of travelers booking on traditional OTAs or are you attracting them in different ways?
PB: They're all a little bit homeless right now. What I mean by that is you will find them on Expedia, Airbnb and they'll book direct. There are a lot of people who will use OTAs for group trips, who will literally just book seven rooms at a hotel. And then they'll rent meeting space for their event. But the bad part about that is, there's no kind of common area for gatherings within the rooms or hotel.
Then there are the more pioneering younger groups who are more adventurous and will rent a big vacation rental, likely on Airbnb. But there are issues of consistency, local regulations, and sometimes vacation rentals don't really provide vibe, or even privacy – especially if you're with your company on an off-site retreat.
There's also a contingent that's out there looking for something special and so we do get a fair amount of direct bookings. Those are people who were sort of specifically looking for the newest and best kind of short term rentals.
SB: Bode's second property was in Chattanooga (54 rooms) and its next property is in Palm Springs. How are you deciding which markets to enter?
PB: We're sort of doing a hub and spoke strategy. So in the south-east, Nashville was our hub, and then Chattanooga is an example of a spoke. We have a handful of other markets in that region with projects either in negotiations or under development. 
And then a similar thing with Palm Springs, where we just broke ground. It's our first ground-up build, which is really cool because we can customize it more than we can on a retrofit. Palm Springs will be our hub and from there we're going to shoot out to other markets near there, one of which is Indian Wells, and then one down in Cabo San Lucas, Mexico.
SB: As you've entered the hospitality industry, what about it has surprised you the most – not just from the perspective of a traveler but as a hotel owner?
PB: I wouldn't say this surprised me, but I think it's probably a challenge: we're trying to change a very entrenched and mature industry. With that comes a lot of explaining to local municipalities, explaining to construction lenders and equity investors. And even, to some extent, our employees because we're using different technology that they didn't have at their previous jobs. 
We're in an interesting time in hospitality; it's changing all over the place and it's changing rapidly. But to get so many parties to change at the same time is a recurring challenge.  
SB: Do you think the guests are ready for this new mentality?
PB: I think guests are the happiest of all! The reviews we get all the time are sort of like, 'why doesn't this exist elsewhere?' it's bringing forth a better product for the customer. That's not to say we've nailed it or there aren't lessons learned and things we're tweaking on the customer side. 
But I think the larger battles are on the institutional hospitality side and getting that mindset shift throughout the industry.
SB: What role does technology play at Bode?
PB: We use technology everywhere we can. That being said, we're quick to know that there's no silver bullet. A lot of times, it's building bridges between every aspect of the business.
We have heard of a lot of companies saying that they're a tech company rather than a hotel company. We're sort of the opposite: we're a hospitality company but we're tech-enabled. 
We like our tech to be hidden in the background and not slowing the guest down or having technology for technology's sake. But really having it and investing in it only when it can enhance the customer experience or it saves expenses on the operations side.
SB: That was my follow up question. How do you balance engaging guests with the technology and then not overplaying that hand – like sending too many texts?
PB: I'm not in love with the level that we have it now. We're fine-tuning. A lot of it is driven off of algorithms that are more robotic than the human touch would be, in terms of when the text messages are sent.
Balancing tech and the guest experience takes a lot of finessing. It's something that we're tweaking pretty routinely. Definitely as much as every quarter, if not monthly. 
SB: How does Cloudbeds fit into Bode's approach to technology? 
Our number one criteria in selecting a channel manager or PMS platform was it has to be a modern company that is nimble, is going to be around, and they're going to continue to evolve with technology, such that we can grow together. That was how we made a decision around Cloudbeds.  
A lot of the solutions out there are just too one dimensional and you're investing too much into something that you know technology is going to evolve rapidly beyond, and that's a risk to your business.
Cloudbeds, being a modern company that is updating frequently, we can say: if we know this company is going to be around, if we know they're going to continue to grow, rather than try to build our own PMS, we can grow in lockstep with them and then we can focus on our business and invest. That was how we made a decision around Cloudbeds. 
Bode Nashville's shared space features a variety of games as well as fire pits for group fun and relaxation.
SB: You mentioned Airbnb and Expedia, and then you also get direct bookings. Are there other ways you're driving direct bookings? Do you see that as a big piece of your business going forward?
PB: Anytime we can divert a booking to our own website it obviously saves us money. That being said, no direct booking is free! So it's really a function of bringing our customer acquisition costs below what these other platforms are offering.
We do that through customer engagement, PR when it's available, promotions, social media. Every hotel company or short-term rental company is highly focused on driving as many direct bookings as they can.
SB: In another interview, you mentioned that you have employees go out into the cities to be able to recognize the great restaurants to recommend to guests. Do you have any innovative solution for that? How do you guys approach training to create a better guest experience?
PB: I would love to be a tech solution to that right now! We're a bit old fashioned with that and it's a lot of heavy human-to-human engagement. We do fun things like we'll throw a house party in one of the units to let them get a feel for it. We like staff to stay in one of the properties so they can feel it as a guest.
We also take them out to restaurants or coffee shops to imprint one of our brand pillars, which is the word "craft."
We view every single employee, whether you're managing our SMS platform or you're cleaning rooms or you're making cocktails… whatever you're doing, that's your craft. And we aspire to be the best in the business at our respective crafts.  
So we take the time to inculcate them with our focus on detail, our focus on experience our focus on the customer. It's a manual process. We do have it in a digital format so people can watch it remotely or they can circle back to it. But really, it's a very manual process. 
SB: And you mentioned that most of your staff does come from traditional hotels.
PB:  I would say the service industry, broadly. By and large, they need to have that spirit of serving people. To be eligible to work with us, we look for that background of having waited on somebody in some capacity.
SB: Sustainability is popping up more and more in travel. How does Bode approach this?
PB:  There are some brands that are very clearly planting the flag in the ground on it. I support that and respect that. The angle we're coming from is that we're basically adopting sustainability from the outset as a best practice. How we handle our laundry, how we handle our utilities, how we handle our waste, all those things need to be thought through from a sustainability perspective.
If you look at all real estate product types, hospitality is by far the most wasteful. Simply because of the sheer turnover. Your cleaning, utility bills, food waste, soap waste, water waste – all that kind of stuff can be very wasteful. 
So we have smart technology that controls the utilities and minimizes that. We have food recycling programs where we give them to homeless shelters. There are a lot of things we do and are going to do really just to be responsible. 
When it comes to sustainability, success isn't broadcasting what you do. It's adopting it as a way of life. The more companies like us that do live out sustainable practices then it becomes the norm. And as a society, we just become more sustainable.
SB: A lot of what you're doing is driven by what guests want. What are your tips for other hoteliers?
PB: Good question. The theme of our conversation has been operating and growing hotels with an eye on the future, whether it's with a partner like Cloudbeds or it's adapting sustainability.
You must have an awareness of how fast the industry is evolving and position yourself to be relevant 5, 10,15 years in the future.  
SB: Two more questions. What was your last trip and where is the destination where you want to go the most?
PB: I was in Singapore last week. Singapore is great. It is sort of the springboard into Southeast Asia, where, from a technology perspective, the next billion users, between India and Southeast Asia, are going to come online. So you're going to see a lot of rapid innovation come out of there in the tech space. They're just going straight to their mobile device without having to deal with antiquated infrastructure from a tech perspective. This will translate into more tourism and newer hospitality models in that area. 
The only continent I haven't been to yet is Africa. So I'm pretty intent on getting there. I think Morocco is where I'd like to land first. South Africa looks pretty interesting too!   
Thank you to Bode CEO, Philip Bates, for sharing how his company approaches guest experience!