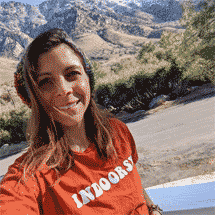 By Isis Darios

| Published on December 17
Revenue management technology was initially conceived for the aviation industry. Eventually, it occurred to major hotel brands that this concept could work extremely well in hospitality. Today, the practice of using analytics to optimize pricing and availability based on anticipated consumer behavior continues to be a huge business driver for major hotel brands (case in point: MGM recently set a goal to add millions to its bottom line with enhanced revenue management). 
However, with the development of new hotel revenue management software, this strategy has become accessible to properties of all sizes. With such a large amount of market and property-level data available to hoteliers, revenue management provides undeniable value.
Even so, Skift Research estimates that only 4% of the 600,000 hotels worldwide use any formal revenue management solution. The remaining hotels rely on either pen-and-paper or spreadsheets to track prices and determine optimal rates – or have no formal revenue management strategy in place at all. While manual hotel revenue management techniques are affordable (and can even be marginally efficient for smaller properties), they prevent hoteliers from harnessing the full power of data in a fiercely competitive marketplace.
Whether you're a hostel operator, bed-and-breakfast owner, or manager of an independent boutique property, a revenue management tech solution can deliver results far beyond manual techniques. Here's how it works to boost your hotel profit margin.
What is revenue management?
Detailed in our full guide for independent hoteliers, revenue management is the practice of setting the most optimal price for your hotel rooms based on a combination of local market demand, real-time industry data, occupancy, and competitor rates. The keyword is 'optimal,' as the data informs pricing decisions by using demand forecasts to anticipate the price that is most likely to influence the customer's buying behavior. 
Here's a closer look at the factors used to determine the exact "right price:"
Local market demand –

Are there any events or major conferences causing a raise in hotel searches? Higher room demand influences your hotel's room rates.

Property-level demand –

How is your hotel performing? Are your occupancy rates on track to meet your designated revenue targets? Your property's demand forecasts should influence how you price rooms. 

Competitor rates

– How are other hotels of the same caliber pricing their rooms? Are your rooms priced within a reasonable range compared to your competitors? Checking competitor rates is a good way to evaluate your own price strategy.

Hospitality Data

–

Search parameters and your own guest data reveal a lot about potential booking behavior: business versus leisure, loyalty member vs transient, long-term or short-stay, solo versus couple versus family, OTA over direct, etc. Each of these components informs how a hotel room should be priced, especially in the context of your business targets and demand forecasts.
Hotel revenue management systems take each of these factors into consideration and create an algorithm that recommends the most optimal room rates for your property. These tools will constantly take in new data points, such as recent bookings and competitor rates, and update your pricing recommendations.   
How revenue management technology can boost your hotel profit margin
Revenue management technology makes it easier to strategically increase your hotel profit margin. These tools are especially powerful for independent properties, where profit improvements have a more prominent impact.
Here's how your hotel profit margin will improve thanks to revenue management software:
Competitiveness – When you have software automatically monitoring your competitor's rates and occupancy, and following rates on distribution channels, you won't miss out on opportunities to sell your rooms at the most optimal rate. 
Demand forecasts – One of the most efficient profit-maximizing features of revenue management technology is real-time access to consumer demand. When you're informed of current and projected demand schedules, you're able to make important shifts in your rates that can win you more bookings. 
Avoiding errors –

Revenue management also steers you away from errors, such as overpricing rooms (and reducing demand) or underpricing rooms (and reducing revenues). For independent properties, even the smallest error in room rates has a significant impact. 

Automated adjustments

– Monitoring market rates and competitors is time-consuming. Smaller property owners often don't have the budget to hire a full-time revenue manager. A specialized software is especially useful since you can create alerts to track competitors and also set rules and triggers to automatically adjust your rates based on parameters set by you. 
What features to look for in a hotel revenue management solution
When choosing a hotel revenue management system for your independent property, here are some features to consider. Each feature has a clear benefit that will increase your hotel profit margin and ensure that your rates are optimally priced for every day in the future. 
How to get started using this new technology
"Newly designed RM tools become more and more simplified, user-friendly, intuitive and automated, with the goal to shift the decision-making from the user to the built-in algorithm… In a few years, excel-based revenue management tools will likely be completely replaced with machine learning algorithms that are becoming more and more accessible and widespread." Ira Vouk, – Revenue Management Expert
There's no denying that revenue management technology will help you make data-driven decisions so you can increase your hotel profit margin. It's like having an additional member on staff working for you 24/7, but without the labor cost. The potential upside is huge – and the technology costs much less than you may think. As computing costs have dropped over the years, revenue management software is now accessible to even the most intimate boutique hotels and independent properties. 
As you begin to evaluate solutions, ask around. Your colleagues and fellow hoteliers and property owners are your most trusted resources. Remember that your revenue management software will work best when it's integrated with your property management system, so you may want to look into upgrading your software all around. You should also check out the reviews of potential tech tools on software review site like Capterra, SoftwareAdvice and HotelTechReport.
Of course, we're partial to our Pricing Intelligence Engine (PIE). For existing customers, PIE integrates right into your Cloudbeds PMS and gives you instant access to powerful technology. Managing your own revenue might seem like a huge undertaking, but if you use the right technology to help you, we not only will you improve your profit margin, you'll also wonder how you ever ran your business without it. 
Ready to start using Revenue Management Technology at your property? Book a FREE demo to see the Pricing Intelligence Engine (PIE) in action.