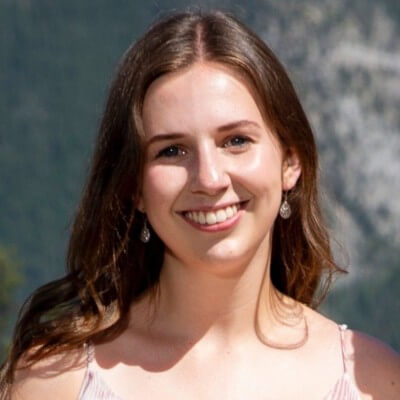 Challenges, trends, duets, hashtags — TikTok is taking over the social media landscape.
The way people consume content is rapidly changing, with short-form videos becoming increasingly important as a research tool among travelers. TikTok is one of the most effective video marketing tools, and lodging operators can take advantage of its extensive reach across international audiences of all ages to promote their property and build brand awareness.
Read on to learn more about the growing importance of TikTok marketing for hotels, how to get started on TikTok, what types of content to post, and 9 best practices.
What is TikTok?
TikTok is the leading social media platform for short-form videos. It uses a powerful algorithm to display targeted videos ranging from comedic skits to informational walkthroughs and travel tips.
TikTok was founded in China in 2016 under the name Douyin and expanded worldwide in 2018 when the TikTok brand was established. Initially, videos could only be 15 – 60 seconds long; however, in February 2022, TikTok extended this limit to 10 minutes.
Creators on TikTok can easily make entertaining, fast-paced videos with special effects, music, filters, and voiceovers to connect with like-minded users across their target audience.
TikTok users: more than just Gen Z?
There's a common myth that TikTok is full of teenagers participating in dance challenges and other viral crazes. While this does exist, a growing number of people use TikTok as a place of community and a platform for connection.
TikTok's algorithm makes it easy to find other users and brands with similar values and interests — and increasingly attracts broad demographics. As of 2022, out of 1.5 billion monthly active users, 41% were between 18-24 years old, with 24% being over 35.
5 benefits of using TikTok
As a lodging operator, you may be hesitant to add one more social media platform to your list; however, here's why you should prioritize TikTok.
Reach a new segment of travelers
TikTok has surpassed Instagram in popularity among Gen Z's in the US, and as this demographic, along with millennials, accumulates more purchasing power, lodging operators will want to expand their marketing efforts to reach them wherever they are online.
TikTok also has excellent local search capabilities, allowing hoteliers to promote their amenities to locals. If you have a coworking space, bar, or spa, create TikTok content to showcase these amenities that anyone in your area can use.
Try a new search engine for travel
You may be surprised to hear that TikTok is quickly becoming the internet's newest search engine. Over 40% of travelers over the age of 30 prefer TikTok to Google as a search tool, most likely due to the platform's authenticity and ease of use. To be discovered online, hoteliers must be active on TikTok and post videos that make users stop scrolling. In addition to quality content, you should include your website and booking engine linked in your bio to streamline the traveler's journey.
Increase engagement and visibility
Do you struggle to get people to engage with your posts on social media apps? TikTok can help properties increase visibility online thanks to its targeted algorithm tailored to user preferences. Compared to other platforms, TikTok accounts with very few followers can still achieve sky-high engagement, with niche TikTok audiences more likely to convert. Research shows that TikTok has the highest average user sessions compared to any other social platform at 10.85 minutes (Pinterest comes in second with 5.06 minutes).
Produce and repurpose rich content
Ross Bordem, CEO and Founder of Matador Network, a travel content creator community, predicts that short-form video will become the most crucial form of marketing in the next decade, and we agree. Hoteliers creating TikTok videos can repurpose content across various hotel marketing channels, including Instagram Reels, YouTube Shorts, and their website. As Google's algorithm changes to favor video, the hoteliers incorporating short-form video as part of their hotel marketing strategy will be ahead.
Increase brand awareness
Connecting with travelers before they're ready to book is a crucial part of marketing within the hospitality industry. Younger generations want to buy from (or stay with) brands who share similar values, and therefore hoteliers must put in the time on social media to educate users about who they are before trying to sell a hotel room. TikTok is one of the best platforms to do this, as 73% of TikTok users feel a strong relationship with the brands that they interact with compared to other social media platforms.

How to get started on TikTok
Getting started on an unfamiliar platform can be intimidating for hotel brands, but here are a few tips to help get you started.
Identify what you want to accomplish. Familiarize yourself with the platform and determine what goals you want to achieve and who your target audience will be. Feel free to experiment with genres like educational or comedic, but keep some consistency across your profile (i.e., 80% education content, 20% humor).
Set up a business account. A business account will provide real-time analytics and audience insights like monthly users, views, and demographics. On your profile, you can link your other social media accounts along with your website and booking engine.
Identify who will be responsible for creating TikTok videos. Sticking to a consistent posting schedule is crucial for success. See if someone on your team is familiar with TikTok and marketing trends and has a passion for social media. You can easily create TikTok's ahead of time on the app and keep them in draft mode, therefore, it could be part of someone's weekly role to create pre-recorded content.
Create your first video! When it comes to TikTok, you just have to start. Take advantage of existing videos and the music, effects, filters, and voiceovers that TikTok offers. Be aware that some music is not available for business accounts, so check that out prior to planning your posts.
Measure your success with TikTok Analytics. Test out different video styles and see what performs best. Using TikTok Analytics, you can dive deeper into your content performance and audience.
9 TikTok best practices for hotels
So, you're ready to make your first TikTok video. Follow these best practices to get the most out of the platform.
Be authentic.
Richard Hyde, Managing Director of Smallluxuryhotels, says that "authenticity is quickly becoming the new cultural currency [and that TikTok] doesn't require polished content." Travelers don't want a perfectly curated video; they want a realistic and authentic look at what they can expect at your hotel.
Be creative.
TikTok is all about being playful, engaging, and entertaining. Step outside your brand's comfort zone and do something interactive that engages travelers and converts them to hotel guests.
Stay on top of trends.
Evan Horowitz, CEO of Movers+Shakers, says that the vast majority of TikTok content follows a trend. To stay relevant, hotels need to keep on top of TikTok trends (and ensure proper timing, as being late to a trend or doing it wrong can harm your brand).
Keep your videos short.
While TikTok upped the time limit for videos, research recommends that hotels keep their TikTok's between 21-35 seconds. This provides enough time to get your message across while keeping the attention span of viewers.
Incorporate relevant hashtags.
TikTok users love a hashtag challenge, and it gives brands a fun way to interact with travelers. Hashtags also help increase your discoverability, so consider incorporating relevant hashtags into your posts, like #besthotel or #tiktoktravel.
Engage with comments.
Actively monitor your TikTok page and respond to comments. Not only does it help to boost reach and improve your ranking in the algorithm, but provides a connection point with travelers and guests.
Include a link to your booking engine in your bio.
Why not incorporate another channel to capture direct bookings? Within your videos or captions, you can tell users to visit your bio to book a stay — making the path to purchase as seamless as possible.
Engage with other accounts.
Seek out other local businesses with TikTok accounts and engage with their profiles. Do collaborations, stitches, or duets to increase your reach and visibility.
Add captions to your videos.
Captions make your videos more accessible and open up a larger demographic of viewers. They are shown to increase impressions by 55.7% and are a good business practice to have across all of your video content.

What to post on TikTok (+examples)
Depending on the goals you want to achieve with your TikTok account, the types of videos that you post will vary. However, here are a few ideas for hoteliers to increase brand awareness, drive engagement, and reach a new segment of travelers.
Participate in TikTok challenges & trends (or start your own!).
TikTok is a hub for viral trends and challenges. Trends incorporate popular sounds, visual effects, and hashtags, while challenges are based on performing a specific task. Both are timebound and require fast action to stay relevant. Participating in trends and challenges offers great creative content creation opportunities and a connection point with guests.
Jo & Joe, a youth hostel, participates in a ton of trends and challenges on their TikTok account, including the popular trend 'don't let anyone know your next move,' where users perform a series of unpredictable actions.
Leverage the power of TikTok influencers.
TikTok influencers, or 'creators' as they're known on the platform, are an extremely valuable resource for hotels to leverage. Studies show that 65% of TikTok users enjoy when creators post about products and brands, with 35% discovering new brands from creators they follow. As part of an influencer marketing strategy, hotels can choose creators from the 'Creator Marketplace' that align with their brand values and goals. From here, you can exchange a free stay and comped food and beverage for a post on their account.
Dylan Mulvaney, a TikTok influencer with 10.5 million followers and over 385.1 million likes, partnered with The Pod Hotels as part of her '100 days of girlhood series.' She does a mini-tour of her hotel room and provides a link and discount code for her followers to book.
Utilize user-generated content.
User-generated content on TikTok are videos created by other users that showcase your hotel. Ideally, it involves guests posting about their stay and recommending your property as a spot for others to visit. A Stackla study found that user-generated content was believed to be the most authentic, with 80% of people saying that this type of content influences their purchasing decisions. Consider using signage within your rooms or a quick text post-arrival to encourage people to post on TikTok and tag your property. You can offer simple incentives like a free drink to increase the volume of videos. Once guests post, stitch or duet their videos or repost on your page (assuming they've given consent).
Selina reposted a 'day in the life' video from bellandlevi, showcasing the different amenities offered in its Costa Rica property. Selina credited the original poster in the caption and used relevant hashtags to expand reach.
Do mini-tours.
When researching, travelers love to use TikTok to get a realistic view of their hotel. They want to see what their room will actually look like and if the amenities will work for them. Digital nomads will want to see what different coworking spaces look like, while partygoers will want to see what activities are available.
Lub d has a variety of videos highlighting their party atmosphere and proximity to the city center. In this video, they take advantage of user-generated content with a mini-tour of their property, showcasing everything from the room, coworking space, and games room.
Show off your amenities.
Similar to mini-tours, hotels can create videos that just show off their amenities. Not only does this help sell rooms to travelers, but it also boosts local visibility. For those with facilities open to the public, you can significantly increase the volume of local visitors (who are more likely to return).
Hotel Hubertus showcases its beautiful views from the Heaven & Hell Sky Spa in its TikTok videos. The comments are full of users admiring the steaming pools and asking how to book.
Highlight your local attractions.
Don't feel constrained on TikTok to just showcase your property. Share travel tips and establish your brand as a local expert. Not only does this type of video provide great content for your page, but it will also help travelers discover your property when looking for things to do on their next vacation.
Pillows Hotels does a great job on its TikTok page highlighting local attractions and sites close to its properties. In this video, they combine recommendations with a promotion for their hotel.
Introduce the faces behind the brand.
In the hospitality industry, people are everything. They make or break the guest experience — and should be included in your social media videos! One of the primary purposes of TikTok is to humanize your brand and connect with your audience. Showcasing the people on your team will make your brand more authentic and relatable.
CitizenM Hotels creates a variety of relatable and entertaining videos on its TikTok page. They respond to user questions and comments and participate in viral trends. Their creative videos have resulted in 15.4K followers and 203.7K likes on TikTok.
Get active on TikTok
Travelers are increasingly moving to TikTok to discover new destinations and hotels to try. To capture this growing audience, hoteliers and hosts need to get their properties active on TikTok and create relevant content that captures viewers' attention. Browse some of the profiles highlighted in this post and develop your TikTok strategy to increase visibility and drive reservations.
Get more out of your online visibility with hospitality-focused digital marketing.
Published on 07 February, 2023