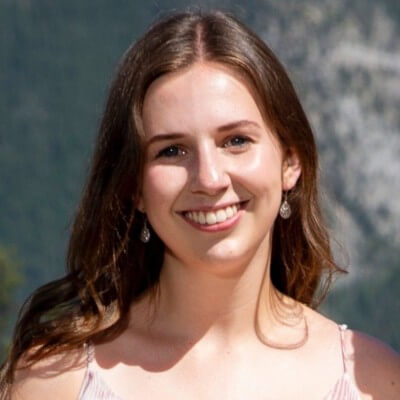 Competing against online travel agencies (OTAs) and large hotel chains backed by billion-dollar marketing budgets can be intimidating for independent properties. To stand out online, lodging operators must be creative with their marketing strategies and craft compelling advertisements to attract visitors to their website and convert those visitors to guests.
Read on to learn more about the importance of advertising in the hotel industry, the best ways to promote your property, and 15 innovative hotel advertising examples to inspire your next ad campaign.
What is hotel advertising?
Hotel advertising is the collection of different marketing techniques to promote a hotel and its services. Over the years, hotel advertising has shifted predominantly online as internet users reach staggering heights.
In October 2022, the global internet penetration reached 63.5% (or 5.07 billion users), making it an invaluable platform for hotels to showcase their brand and convert travelers to guests.
Why do you need hotel advertising?
STR predicts that there are over 17.5 million guestrooms in 187,000 hotels worldwide, making advertising a critical component of a hotel's marketing strategy. An effective marketing campaign can help lodging businesses:
Build brand awareness.
Brand awareness is the recognition of your hotel brand in the eyes of consumers. The more travelers see your brand name through advertisements, the more top of mind you'll be when they decide to book. Consistent reminders of your hotel across advertising channels help to build trust and relevancy with potential guests and is an effective long-term advertising strategy.
Promote special offers & perks.
If you want to boost direct bookings fast, use special offers in your advertising efforts. A recent survey from Software Advice and Google found that nearly 50% of travelers would be most likely to make a direct reservation if a hotel offered a room upgrade as an incentive. Without advertisements, it can be challenging to make your special offers and promotions known.
Attract target audience.
Your hotel marketing strategies should be crafted around the type of guest you want to attract to your property. While reservations are great, if guests outside your target audience stay with you, their guest experience will likely fail to meet expectations. Through targeted advertising, you can craft compelling ads to draw your target audience to your hotel website to book.
Communicate value.
Competition is fierce in the hospitality industry, with new hotel businesses appearing all the time. Hotel advertising provides a platform to clearly communicate your property's value and differentiating factors. Ensure that your value proposition is consistent across digital marketing and advertising channels.
Drive more reservations.
The more visible your property is to potential guests across online and physical channels, the more likely they will visit your website and book. This phenomenon is referred to as the 'Billboard Effect,' and advertising plays a critical role in increasing visibility to drive more reservations.

What are the best ways to promote your property?
It's no surprise that digital channels have taken over the world of hotel advertising. In 2022, over 68% of all sales in travel and tourism were made online. Below we've outlined some key channels for lodging operators to focus their advertising efforts.
Google Ads
Google controls over 90% of the global search engine marketing space, averaging 90 billion monthly searches. Using Google Ads, properties can capture the attention of travelers researching hotel rooms and direct that traffic to their website. Properties should invest in both Google Ads and Google Hotel Ads to get the most reach.
Google Ads appear in search engine result pages (SERPs) when users search for specific keywords and direct users to a landing page. Google Hotel Ads appear on SERPs and Maps and showcase real-time rates and availability to help direct users to your website and booking engine.
Lodging operators can be more creative with Google Ads through copy and imagery, while Google Hotel Ads compete primarily on rates.
How to create a Google ad
To create a Google Ad, lodging operators must create an account on Google Ad Manager and build a campaign, specifying the keywords to target, a daily budget, ad copy, and other parameters.
We recommend starting with branded keywords (the name of your hotel) to protect your brand from competitors and OTAs who may be bidding to outrank you to drive visitors to their website instead. Branded keywords also ensure that your property ranks high on search engine results reducing the scroll depth required for users to find your website.
After you have branded keywords in place, hoteliers should focus on long-tail keywords as they have less competition and are easier to rank. An example of a long-term keyword would be 'quaint bed & breakfast in Dublin near Trinity College' versus a short-term keyword like 'bed & breakfast Dublin.' Long-term keywords have higher search intent and help you target the right audience with a higher likelihood of conversion.
5 best hotel Google Ads
1. Leverage local attractions & sights
Target guests who are searching for hotels near local attractions and sights by highlighting the convenience of staying at your property. For example, the ad below was created to target website visitors looking for a 'nice hotel close to Banff National Park'. This ad showcases its location along with relevant activities like hiking trails and thermal pools.
2. Have an event coming up in your area? Take advantage of it.
Does your city host large events, festivals, or conferences that bring in travelers from around the world? As part of your advertising strategy, bid on keywords like "hotels close to [event name]" to capitalize on this traffic. Many travelers buy tickets for big events and festivals a year out and look to book accommodations as soon as possible so stay on top of your local event calendar.
3. Communicate your value.
Ensure that you communicate your property's unique value proposition in your ad. Differentiate yourself from the competition by clearly stating what makes your property appealing. Do you deliver the best price? Award-winning dining options? Pet-friendly accommodations? Target keywords that your target guests will be looking for.
4. Make it clear what guests can expect from your hotel.
Based on your target personas, develop ad copy that will resonate with each group. For example, Sunny Lodge gives a nod to the surf subculture of Southern California and has a link dedicated to surf spots which solidifies its expertise in that area. This ad also details important hotel amenities like contactless check-in, free wifi, and beach access.
5. Include special offers & promotions in your ad copy.
Try out different offers in your ad copy to entice travelers to book direct such as complimentary welcome drinks or a free meal. Try different packages to maximize revenue, like the example below, where a guest must book a suite in order to get the complimentary cocktails and meal.
Achieve your Google Hotel Ads goals with Cloudbeds Hospitality Platform.
Video ads
Advertising campaigns with video content experience 34% higher conversion rates than those without video. High-quality video imagery that showcases your property's amenities and rooms will be critical in the upcoming months and years to attract visitors to your website and convert them into guests.
How to create a video ad
You don't need an extensive marketing budget to do video advertising effectively! Collect user-generated content from guests and edit together their video clips to create impactful advertisements that convey what staying at your property is really like. If you have the budget, consider hiring a videographer to capture footage of your property and create a video that portrays your brand image. Remember to showcase what makes your property unique and be creative with your video.
5 best hotel video ads
1. The Student Hotel
The Student Hotel keeps it fun in its ad and features employees scattered across different locations. This ad does a great job of showcasing the hotel's brand and highlights the benefits students can expect by staying with them.
2. Meliá Hotels
The Meliá Hotels ad is short and sweet at just 20 seconds but manages to convey a luxurious and relaxing experience using imagery and sound. This ad is a great example of how a video doesn't have to be complex to be impactful.
3. BeVedetta Hotel
BeVedetta's calming and meditative ad for their glamping site utilizes video directly from their property to entice guests to stay and relax.
4. Skylodge Adventure Suites
Does your property offer a super unique lodging experience? Skylodge Adventure Suites lets guests spend a night in a hanging pod 2900 meters above sea and proudly showcases this unique selling proposition in its hotel ads.
5. Canalta Lodge
The virtual reality industry is expected to grow to $12 billion by 2024, providing a fantastic opportunity for lodging businesses to showcase their property. The Canalta Lodge has implemented VR for potential guests to explore their amenities and rooms before booking.
There are close to 4 billion social media users worldwide, many of which use these channels to research travel. Depending on your target demographic, the social platforms you focus your social media marketing strategy on will vary. For example, 25% of TikTok users are between 10-19 years old.
How to create social media ads
Facebook.
Facebook offers extremely valuable targeting options based on custom audiences, location, gender, interest, behaviors, or connections. Compelling ad copy and relevant, eye-catching imagery or videos are critical when developing your Facebook ad. You can create and run campaigns with Facebook's self-serve tools and measure metrics and performance with built-in reports.
Instagram.
67% of travel enthusiasts use Instagram to find inspiration for new travel journeys. With Instagram, you can use high-quality imagery and video to showcase the beauty of your property and convince users why it's the best hotel in your area. To create an Instagram ad, you'll need to use Facebook's advertising tools to create your campaign.
TikTok.
TikTok has quickly become one of the most popular social media channels and is commonly used for travel research. Lodging operators can utilize hashtags on TikTok to reach users searching for hotels and vacation destinations. When creating TikTok ads, use humor and be authentic with your audience. Give a behind-the-scenes look into your hotel and local community, and consider forming partnerships with travel influencers who can help expand your reach and visibility.
5 best hotel social media ads
1. Take advantage of local events.
Create custom audiences based on location and interests and use local events to promote your hotel. For example, if you have a beer or food festival happening in your city, target Facebook users from surrounding areas to spend a weekend out of town enjoying a fun event.
2. Use ads to increase your follower count!
You don't always have to use ads to drive bookings. Try using awareness ads to get people to follow your page. From here, you can use organic social media posts to nurture travelers and stay top of mind until they're ready to book.
3. Use high-quality images of your hotel.
Use social media ads to showcase the beauty of your property! Highlight what guests can expect by booking a stay at your property and make it so that they can't scroll by without taking a closer look.
4. Use eye-catching imagery
On Instagram, focus on using eye-catching imagery to capture users' attention and inspire their future travel plans. Your ads should portray an experience that travelers can expect by booking with you and make your hotel a bucket list destination.
5. Get creative!
Use fun challenges and creative tactics to increase brand awareness across social challenges. The Marriott Bonvoy created the #30stays300days challenge to find their next "TikTok Correspondent" which generated tons of user-generated content, engagement, and brand recognition.
Retargeting ads
Surveys show that 97% of visitors that leave a website never return to complete a purchase. Retargeting ads are a great way to stay top-of-mind and increase the likelihood that travelers will return to your website and book directly. Click-through rates on retargeting ads are 10x higher than regular display ads delivering a high return on investment (ROI).
How to create a retargeting ad
Retargeting ads use cookies collected from your hotel website to target specific visitors. To set up Google retargeting ads, you'll need to add remarketing tags to the pages you want to collect visitor data. You can then set up your campaign and build your display ad. Ensure that you have compelling calls to action, eye-catching headlines, and relevant imagery to increase the likelihood of a click.
5 best hotel retargeting ads
1. Entice travelers back with an offer
Use retargeting ads to promote special offers and deals to get past visitors to return to your website and convert.
2. Create a sense of urgency
Use language in your retargeting ads to create a sense of urgency to book. Since users have visited your website and are clearly planning a trip, urgency can help drive them to their final action more quickly.
3. Include a timeframe to book
Don't leave your ad open-ended. Instead, use relevant time-frames to encourage travelers to visit your website and book direct.
4. Target specific personas in your ad
If your hotel attracts a certain persona (for example, skiers), entice them to book with relevant imagery and enticing ad copy.
5. Use relevant copy based on location
Take advantage of your property's location (or capitalize on where your audience lives) and use ad copy and imagery to convince travelers to book. For example, if you have a hotel close to the beach, target travelers in colder climates by showcasing how they can escape the winter blues.
Print ads
While print ads may feel like a thing of the past, Top Media Advertising found digital ads paired with a print ad can become 400% more effective. Print ads come in various forms like magazine ads, newspaper ads, brochures, direct mail, and more. Depending on your property type, different materials will make more sense for your target audience. For example, a luxury hotel may find success advertising in a high-end magazine.
How to create a print ad
Thoughtful design is critical when developing a print ad. Ensure that your copy is short, clear, and compelling, that your imagery represents your brand, and clearly communicates your message. Include your website or a QR code on your ad so viewers can take action.
5 best hotel print ads
1. Carlton Hotel
The Carlton Hotel's ad expertly uses white space to create an impactful print ad. Its copy and design are creative and out of the box and entice viewers to want to learn more.
2. Rove la Mere
Rove la Mere's ad is eye-catching and purposeful. It does a great job of appealing to its target audience with its clear, concise message of 'Where the Surf Meets the City' and accompanying imagery.
3. Meliá Hotels
The Meliá Hotels does it again, but this time with their print ad. They've mastered telling a story with few words, relying on creative imagery to draw viewers in.
4. Tokyo Palace Hotel
Don't feel constrained to classic print ads in newspapers or magazines! Tokyo Palace Hotel steps outside the box with its print ad in the form of a map. Not only is this an interesting concept, but it's also practical for visitors — even if they aren't staying at the Tokyo Palace this trip, they'll have a reminder if they're ever to revisit Tokyo.
5. Twenty Sundays
Twenty Sundays is a boutique hotel that targets families with young children. They creatively convey their message with their print advertising campaigns with slogans such as 'Wild Things Need Wild Places' and 'Luxury Hotel for Parents of the Unruly.'
8 tips for creating hotel advertisements that work
Whether you choose online marketing or print marketing, here are a few tips to help you create ads that work.
Identify your target audience. Before you start crafting your ads, research what channels your target audience is most active on to focus your efforts there.
Determine your budget. Your budget will help dictate your strategy. Incorporate paid and non-paid advertising channels to extend your budget.
Use a multichannel approach. The most effective marketing campaigns utilize multiple channels like email marketing, content marketing, paid advertising, print advertising, SEO, SEM, metasearch, and retargeting.
Develop valuable content. When crafting promotions and copy, ensure that you deliver valuable content to your target audience. Highlight the amenities and services that resonate most with these groups.
Adjust your budget based on the season. Depending on your occupancy forecast and goals, determine your yearly ad spend. We recommend saving promotions and discounts for the low season when you need to increase occupancy.
Incorporate user-generated content. Take advantage of what your guests are sharing about your property! User-generated content is more authentic and therefore performs better in advertising efforts.
Market your location. Don't just focus on your property. Highlight why travelers should visit your area (and why you're the best spot in town to stay). Consider partnering with other local businesses in advertising efforts.
Test, test, test. The key to a successful advertising strategy is consistent testing and optimization. Don't be afraid to try new things but ensure that you track results and make changes.
Not a digital marketing expert? That's OK!
Cloudbeds Amplify is a done-for-you digital marketing service part of Cloudbeds' Hospitality Platform, built to help lodging businesses increase their online presence and drive more reservations. Our team of hospitality experts helps properties set up and run paid advertising efforts on Google (SEM & retargeting) and metasearch platforms. We also help build SEO-optimized websites for a fraction of the cost of a developer. Achieve your advertising goals while still having time to run your business and engage with guests.
Achieve your hotel advertising goals with Cloudbeds Amplify.
Published on 19 December, 2022