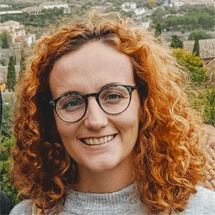 With a share of more than 90% of the search market worldwide, Google should be a top priority for hotel marketers and revenue managers when it comes to being found online. The challenge is that hotel search results are often dominated by big hotel brands and online travel agencies (OTAs), driving organic listings down the search engine results page and making it harder for smaller, independent properties to compete.
The only real way to guarantee a high search result ranking is through paid advertising. Instead of trying to find travelers, travelers find you – no matter where they are in the world. Even a small budget allocation for ads can generate a significant number of bookings.
While you may have tried Google Ads before, you may not be aware that Google Hotel Ads (GHA) offers a more targeted option. Here we explain how Google Hotel Ads work, why they're an important distribution channel for independent properties, why they should be part of your marketing strategy, and how to get started. We'll also clear up some of the confusion about other ad products and share strategies for optimizing your return on investment.
What are Google Hotel Ads?
Google Hotel Ads is a paid service that allows hotels to display real-time rates and availability on the Google Search results page and Maps. Travelers love these listings because they can compare pricing from a range of hotel booking sources on one page.
For hotels, they can be a valuable source of direct bookings because the ads are linked to the hotel's booking engine. As part of its bidding strategy, the hotel sets a budget and bidding parameters and pays for each click received on the ad.
When a hotel bids on Google Hotel Ads, ads can appear in several areas:
In the hotel search box that appears near the top of the screen in search results for hotels in the destination
In the knowledge panel on the right of the screen in desktop searches of the hotel
In hotel searches on Google Maps
On the hotel's Google My Business pages
How do Google Hotel Ads work?
When a user searches for hotels in a destination on Google, a hotel search box appears directly below Google Ads. The user can click on one of the listings, scroll down to click the "View all hotels" button, or enter new dates and filters to revise the search.
If the user clicks on a hotel listing, the user is taken to the hotel's Google My Business page, where information about the property or vacation rental is displayed, along with a list of booking sources and available rates, starting with Google Hotel Ads, followed by unpaid (or organic) listings.
If the user searches a hotel's name on Google, the hotel's knowledge panel appears to the right of the screen (or below Google Ads on mobile searches), along with booking sources and rates.
When setting up Google Hotel Ads, hotels can choose between two booking models:
Cost-per-click model. When users click the hotel's GHA link, they are taken to the hotel's website booking engine. The hotel pays a fee to Google for each click, whether or not a booking results, based on the bidding parameters set by the hotel. This is also called the metasearch model.
Commission model. Users are given the option to book a room directly on Google, in which case the hotel pays a commission to Google based on the commission rate agreed to by the hotel. The hotel only pays when a guest stay occurs. This is similar to the online travel agency (OTA) model.
Note that most hotels and OTAs only use the cost-per-click model, so Google Hotel Ads is primarily considered a metasearch platform. A metasearch platform displays rates and availability from a variety of OTAs and booking providers, allowing travelers to compare a hotel's pricing from across the web on one page. Aside from Google, popular metasearch sites include Tripadvisor, Kayak, and Trivago.
What is the difference between Google Ads and Google Hotel Ads?
Google Hotel Ads are designed specifically for hotels, whereas Google Ads (formerly AdWords) are used by all types of businesses. Google Ads appear at the top and bottom of search result pages and are labeled "Ad." To appear in them, hoteliers must create a Google Ads account and build campaigns, specifying the keywords to target, a daily budget, ad copy, and other parameters. Unlike Google Hotel Ads, Google Ads are based on keyword search terms and are not tied to hotel availability or rates. Find out more about Google Ads.
Below is a breakdown of the different ways your property can be shown in Google search results:
1. Free Booking Links
2. Google My Business
3. Google Hotel Ads
4. Google Ads
What's the difference between Google Hotel Ads, OTAs, and Tripadvisor?
Online travel agencies like Expedia and Booking.com operate on a commission model, charging a percentage of the room rate for every booking. Google Hotel Ads, Tripadvisor, and other metasearch platforms operate on a cost-per-click model, charging for each click to their website (also known as pay-per-click PPC). Although Google and Tripadvisor offer a commission model too, it is less popular on these platforms than the CPC model.

What's the difference between Google Hotel Ads and Free Booking Links?
Whether or not you purchase Google Hotel Ads, it's strongly recommended to take advantage of the free booking links offered by Google. Similar to GHA, free booking links allow you to advertise your room rates and a link to your booking engine on your hotel's knowledge panel and Google My Business pages.
The information appears directly below Google Hotel Ads, at the top of organic listings, and includes the label "Official Site," making it stand out from other links and driving more clicks. Not only is this link free, but any clicks and direct traffic it generates are free too.
To activate your free booking link, you must work with an approved integration partner. See below for more information.
Learn more about Google's free booking links.
Benefits of Google Hotel Ads
Participation in Google Hotel Ads offers a number of advantages to independent hotels, including opportunities to:
Drive revenue. The biggest reason to invest in Google Hotel Ads is to generate more bookings and revenue at a lower cost than other distribution channels.
Increase visibility. Your property will receive higher exposure in Google Search and Maps, which receive huge volumes of traffic from people actively planning a trip to your destination.
Compete with OTAs. Google Hotels Ads are dominated by OTAs. By participating, you can lure trip planners away from OTAs, generate those lucrative direct bookings, and save on commissions.
Own the relationship. Unlike OTAs, which don't provide guest contact information with bookings, direct bookings enable you to collect contact information at time of reservation. You can start building relationships with guests right away, emailing a confirmation and pre-check-in message inviting them to start planning their stay.
Upsell. When travelers book on your website, you have more control over the booking experience. You can promote higher-category room types, packages, and amenities that may not be available on OTAs. In pre-stay messaging, you can extend special offers to upgrade their room, extend the length of stay, pre-order amenities, or reserve a table in your restaurant.
Target active trip planners. Because Google Hotel Ads are displayed only if your property has availability on the booking dates entered, you only pay for clicks when you have rooms available.
6 strategies for making the most of Google Hotel Ads
To maximize returns on your investment in Google Hotel Ads, consider these strategies:
Optimize the booking experience. To maximize your conversion rate, your booking engine and website should be easy to navigate and uncluttered, with quality photos and descriptions, along with highlights of the amenities, features, and benefits that make your property stand out. For help, check out Cloudbeds' Websites and our award-winning Booking Engine.
Make it mobile-friendly. A lot of trip planning is done on mobile devices. Ensure your website and booking engine are built with responsive design to work on all devices. Test out your site regularly to simulate how a traveler books a room, and see things from their perspective.
Include a best-rate guarantee. Don't let visitors leave your site in search of better deals. Give them the confidence they're booking in the right place by featuring a prominent best-rate guarantee along with incentives to book directly.
Maintain rate parity. To maximize direct bookings, your direct rates should always be the same as (or better than) your rates on OTAs and other channels. The difference of just a dollar or two can significantly impact traveler booking decisions. Use a channel manager to maintain rate parity across all channels.
Optimize your Google My Business profile. Your GMB listing is as important as your website and OTA listings. Ensure information is complete and up to date, including photos, amenities, and location info. Your Google rating can significantly impact visibility and conversions, so be sure to respond to reviews and have a strategy in place to earn five-star reviews.
Monitor return on investment. Although you can set a daily budget, cost-per-click fees can add up quickly, and there is no guarantee of bookings. Keep a close eye on costs per acquisition and compare your search ads' ROI with other distribution channels.
How to get started
As an independent hotel, you will need to work with a connectivity partner to set up and manage your Google Hotel Ads campaigns. A proud Google integration partner, Cloudbeds can automatically push your rates and availability to Google in real-time, increasing your visibility and direct bookings. We can help you activate your free booking link.
To inquire about setting up your property on Google Hotel Search, reach out to our Support Team today. Not a Cloudbeds customer? Get a free demo.
Published on 17 February, 2022 | Updated on 02 August, 2023