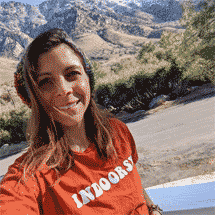 By Isis Darios

| Published on August 30
Traditionally, large group business – such as tour groups reserved by travel agencies, corporate groups, or big wedding parties — sought out hotel chains and big-name brands to host their guests. That's because chain properties offer the convenience and comfort of predictability. But in today's travel culture, more and more guests seek out unique experiences to create unforgettable memories. This is where independent hotels and properties can step up to fulfill the growing desire for an authentic and original experience combined with a more intimate atmosphere.
For independent property owners, hosting large groups can sometimes be a double-edged sword. On the one hand, hosting recurring group business brought in by travel agents or corporate groups can mean consistent and predictable revenue. On the other hand, managing large group check in/check out and splitting billing invoices and commission payouts can be a nightmare.   
Still, independent property owners have a lot more to gain than lose when it comes to increasing group business. They also have the challenge of winning over large groups from chains since many groups will still choose a larger hotel chain. So, how can you position your independent property to attract more group business while also making hosting groups manageable for your staff? 
How to attract group business
While it's true that group business tends to go to large hotel chains, there are several major opportunities for independents to attract group business. By strategically boosting your visibility, and networking with organizations near and far, the independent hotelier can begin to host more groups.  
Here are 6 tips to attract more group business: 
1. Target smaller groups. If your property doesn't have the meeting space to accommodate large business groups, you can still reach out to local tour operators and travel agencies to set up a commission deal for smaller groups, such as family reunions, wedding parties, and small tour groups. 
2. Dive into the local events calendar. Think about any large events, conferences, shows, or seasonal attractions that attract large groups to your local area. Focus your outreach on these events first, and see if you can develop a relationship with the event organizers. 
3. Network with larger hotels. During large local events, many hotels end up oversold. Join a local hotel association or do targeted outreach to see if you can work out a deal to take on some of the overflow from their business. This is a mutually beneficial situation that can be a steady source of "easy" group bookings.
4. Offer special rates for groups. To compete more directly with other properties, provide special groups-only rates. This gives travel agents and groups an incentive to book and gives you a better chance to capture high-value bookings. Value-adds also work: small gestures, such as complimentary breakfast for the group's guests, can be what it takes to clinch the business. 
5. Prepare ahead. To fully take advantage of the unique characteristics of your property, boost visibility with event organizers early in the decision-making process. Promote your property across a variety of ways: a blog, on social media, and in digital advertising targeted to group keywords. 
"For one-off events and large conventions, it's important for properties to present their best offerings early, while event organizers and local tourism and business councils are still in the planning stages." –Phocuswire 
6. Make booking group reservation as easy as possible – You can facilitate group bookings for guests by providing a customized URL that has all of their booking options for the specific dates of their stay. Depending on your booking engine and PMS, this can be done quite easily.  
How to manage group bookings 
Once you've attracted more group business to your property, the next step is to successfully manage it. Of course, this is easier said than done. Managing groups in any scenario is challenging…just think of splitting a large group's bill at a restaurant into separate checks. The same logistical challenges arise for groups at hotels: during checkout, room rates (and any related room charges, such as F&B) must be accurately split into separate guest folios. As you can imagine, this can get quite complicated to manage manually.
To facilitate managing group business, you'll need to be able to quickly and easily assign charges and send invoices. This will help you and your staff avoid long lines at the reception desk. 
Another key functionality is the ability to easily track and monitor room inventory. For example, if you've set aside 30 rooms for a specific group but only 10 of those rooms are booked by the deadline, it's helpful to be able to see that ratio at a glance. It's a pain to click around your calendar to manually check occupancy for each group!
 Finally, if you do have to release unreserved room inventory from a group, you'll want a simple system to do so. That way you don't want to waste time resetting your occupancy. Otherwise, you could be missing out on guaranteed reservations!  
Simplify your group business with the Cloudbeds Groups
Cloudbed's new Groups module takes the stress out of managing large group business. The solution ensures that your property can better manage more groups and provide a great experience that builds your hotel's reputation and builds your group business organically over time. Our Groups Module will help you: 
Sync group availability to your calendar. Group bookings will sync with your availability calendar so that you can track overall occupancy at a glance. You'll reduce repetitive tasks, such as manually monitoring occupancy on a group-by-group level. Instead, all confirmed allotment blocks count towards your property's overall occupancy and availability so you'll have a holistic view of how groups impact your overall occupancy. 
Easily assign charges using Group Folios. Route different charges within an individual Guest Folio, so they can be quickly and accurately assigned to a Group Folio. Since you can route transactions from individual reservations within a group, the taxes, fees, and balance due in the Group Profile folio will be automatically updated. These charges are then ready to print as an invoice or to be sent via email. 
Create special rates just for groups. Customize and adjust negotiated group rates, discounts, stay restrictions and deposits on the fly– all while keeping confidential pricing and rates visible only to the group. 
Release room blocks with a click. It only takes a single click to instantly release a pickup or Allotment Block so you can quickly sell any remaining unreserved inventory. With the Groups module, you can easily adjust your allocated inventory, so you don't miss out on guaranteed reservations.  
Generate a custom group URL for easy self-service. Guests are used to self-service, so our booking engine works in conjunction with the Groups module to allow groups to book their own rooms. With the click of a button, you can generate a custom URL for each allotment. This means that guests can access a unique booking page with that room block's availability displayed for the dates they plan to stay. You can also generate a group promo code for the group so they can book without needing the URL. 
Attracting group business comes down to taking a few strategic steps and offering the best combination of efficiency, functionality, and flexibility. Once you're ready to take on more group business, the right technology will help you manage your groups so you, your staff, and your guests can be happy.  
Simplify your Group business. Get a free demo of Cloudbeds Groups!