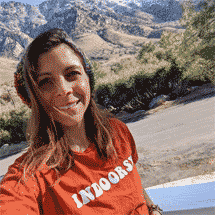 Deflagging a hotel is steadily increasing in popularity. Many of today's guests are leaving the security and comfort of franchises behind for a more unique experience found at smaller, independent properties. This trend, coupled with rising operating costs, means that more branded hotels are deflagging, or dropping their brand affiliation altogether. Many hoteliers feel that their properties can be more competitive, creative, and profitable as independents.
So what happens when a branded hotel decides to leave its parent company and go solo? While the hotel gains freedom from franchise fees and brand restrictions, it also loses the parent brand's reputation and its organic reach. As such, hoteliers considering a deflag must ask themselves: how will demand be generated without the brand's reputation and budget? How will the business be impacted without the power of a popular loyalty program?
And then there's the technology: how will the newly independent hotel operate without the brand's existing technology stack? A hotel requires a suite of sophisticated tools to manage reservations, deploy housekeepers, track maintenance, distribute inventory and accomplish a variety of other tasks. Thankfully, for hotels that want to go solo, it's easier than ever to find software that supports independent operations.
In fact, the entire concept of hotel deflagging has lost some of its stigma. Until very recently, dropping a brand flag was seen as a sign of defeat: either the property was struggling to maintain brand standards, or the property's local market had unsustainable demand. Today, the narrative has shifted, especially as "soft brand" collections (like the Autograph Collection by Marriott Hotels) allow independents to reduce risk while maintaining a connection to a brand's reputation, says Chris Green, the COO of Chesapeake Hospitality. In this article on hotel deflagging, he argues:
"Owners and operators are also being less hesitant about hotel de-flagging. With independents, boutique properties and niche concepts occupying an increasingly significant slice of the industry pie, there is a school of thought that suggests the value of the traditional brand alignment is, if not less valuable, perhaps less essential to the success of a given property."
Whether you're actively pursuing an end to your franchise agreement or if that agreement is set to expire, deflagging your hotel it's a big decision. Here's what you need to consider when evaluating how hotel management software can fuel your success as an independent.
Property management system – A top priority for hotel deflagging
The Property Management System (PMS) is one of the most important guest-related technologies provided by branded hotels under franchise agreements. When deflagging, a soon-to-be independent hotel must choose its own system to manage its property.
The right PMS for your property keeps everything in sync so you can have the confidence that you won't miss anything important. Having a cloud-based property management system means that you can log into your PMS even when you're not physically at the property. Look for functionality such as:
Drag-and-drop calendar to reduce manual tasks

One-click price and availability updates

One-click guest check in/check out

Dynamic reporting and analytics so you can see into your operations

Easy integration with third-party tools to help you customize your services
Still, in today's ever-shifting hospitality market, your Property Management System should be more than just a PMS. Look for a comprehensive hospitality platform that includes the other features mentioned in the following sections.
It's easier with revenue management technology
Maintaining competitive pricing and availability becomes even more important for independent hoteliers. Without a centralized pricing strategy, a hotel won't be nearly as profitable as it could be. To ensure that your independent flag is positioned for profitability, consider using hospitality management software that offers a built-in revenue management tool. This tool will take into consideration real-time market data and competitor rates and provide data-backed recommendations about the best rates for each room. A pricing-focused tool should:
Compare rates with customized rules used to adjust rates based on a wide range of criteria, including your competitors' activity.

Send automated alerts at certain thresholds or when competitors update rates.

Help you stay organized and anticipate market changes without waiting and searching
With a proper pricing strategy, your hotel can better manage its room occupancy and price competitiveness without you having to rely on spreadsheets or having to hire a dedicated revenue manager. To ensure a smooth transition to an independent, look for an intuitive tool that won't require a lot of training.
Channel Manager – another must-have tool
A channel manager distributes a property's room inventory across several online travel agencies (OTAs) to maximize the chances of selling rooms to travelers on different channels. With rates and availability kept current in real-time, there are fewer chances for double bookings to occur. Your channel manager should be synched to your PMS, so any booking made on an OTA will automatically update your availability in your calendar and on all other channels.
Newly-deflagged hotels will want to take advantage of as many new avenues for distribution as possible. A channel manager distributes your inventory far and wide, so you have greater chances of being in the right channel at the right time to capture that demand.
Another benefit: time savings. A channel manager automates the time-intensive process of manually logging into each channel's extranet. For example, Airbnb has now expanded its inventory footprint to include independent boutiques that align with the platform's independent-minded travelers. A channel manager helps your hotel get in front of travelers across channels — without having to spend extra time on manual updates.
Increasing direct bookings becomes essential
Another essential piece of the distribution equation is your website. Since a deflagged hotel no longer gets bookings through a brand's portal, it will need a new direct booking channel that's optimized for conversions. Each direct booking is commission-free, and so it becomes a critical piece of an independent hotel's strategy to increase the number of reservations booked directly.
An optimized hotel booking engine will offer pricing transparency and give guests the confidence to book directly with your hotel. This way, the property can build their reputation independently and drive more direct bookings. An efficient booking engine delivers the following:
Customization. A booking engine that matches your hotel's branding looks more modern and reassures guests that your hotel operates professionally.
Social media integration. Facebook offers the ability for guests to book hotels right on its platform. Find a booking engine that supports these emerging channels so that you can be wherever potential guests want to book.
Mobile-friendly. Guests expect a mobile-friendly experience, so don't miss out on mobile bookings! A website that performs poorly on mobile may also be penalized by Google's search algorithm.
24/7 payments. The right booking engine accepts payments all day, every day. Also, guests appreciate having a self-service option, and most want to book and pay at the same time without having to wait to communicate further with a hotel.
Building a reputation and guest relationships after deflagging
Travelers today rely heavily on guest reviews to gather information about a property before booking. A deflagged property can no longer rely on its former big brand's reputation. When it comes to building a memorable guest experience that builds your reputation as an independent, it's important to maintain focus on guest relationships. Without a corporate loyalty program, you'll lose access to a steady pool of brand-loyal guests. On the other hand, you'll be able to attract and target specific segments of guests — it all depends on how you design your property and its amenities to appeal to those segments.
For creative-minded hoteliers, the ability to craft a unique experience on their own terms is one of the principal benefits of hotel deflagging. The focus on a better guest experience results in stronger reviews, which can be the great equalizer, says Thomas Goodwin of Fillmore Hospitality:
"The big challenge for independents has been building credibility and consumer confidence. As hotel reviews have become transparent, that whole world has changed. The democratization of reviews is the best thing that has ever happened to great hotel operators."
Independents benefit immensely from this review transparency, as they can now compete against the branded hotels with more than just price and amenities. Positive reviews translate into bookings, as potential guests can easily compare independents against branded hotels in the major OTAs.
A good PMS will act as a CRM tool and allow you to send automatic emails asking guests to leave a review. You may also be able to integrate specialized third-party tools with your PMS to help manage the guest relationship and communication so you're more likely to give a better guest experience and foster more positive reviews.
For example, Trilyo offers a chatbot for instant concierge service requests, as well as real-time customer feedback that surfaces any issues that you have time to manage before they become a bad review. Similarly, a service like GuestJoy engages with guests pre/during/post stay to help gather guest feedback, reviews and even upsell your property's services. An integrations-friendly PMS gives independent hotels a powerful competitive edge when deflagging. There are many other technology options for hotels, such as guest experience apps, help desk software, and more.
Experience deflagging a hotel: A case study
Ellen Koomia runs the Heartland Hotel and Suites, a 22-room property in Rock Valley, Iowa that's been operating independently for a year and a half since parting from their chain-hotel brand. The owners of the hotel were motivated to go independent due to high-cost franchise fees.
Knowing they would have to find a new hotel management system, the owners did some research and chose Cloudbeds. With the money they used to pay in franchise fees per month, the owners can now run Cloudbeds software for the entire year, dramatically reducing their operating costs.
Ellen says that the Cloudbeds team helped her transfer all of the reservations from their OTA channels and their old system into the Cloudbeds PMS. Since making the switch to independent, she's been especially happy that the Cloudbeds software is easier to use and she enjoys using the drag-and-drop calendar. She's also impressed with the quick email responses she receives from the Cloudbeds customer support team. Previously, Ellen would have to wait on hold for hours to get support from the old brand. She also runs a daily log to help keep track of operations and quickly resolve any invoicing questions and disputes.
"One thing I like about Cloudbeds is I can get it on my phone too," says Ellen. "When I'm gone or on vacation and I have my front desk people calling me asking questions, I can bring it up on my phone."
The biggest challenge Heartland Hotel and Suites faced when deflagging was getting reconnected to OTAs and doing some advertising to increase reservations. For property owners who are looking to go independent, Ellen recommends checking everything out ahead of time, having a plan, and contacting your OTA channels ahead of time to inform them of the account change, so you don't risk getting shut off by the brand and losing reservations.
Tips for hotel deflagging
When it comes time to make the decision to stay the course or go your own way, consider this final piece of advice from Chesapeake's Chris Green:
"Ultimately, this is where the real financial rubber meets the road: not in brand fees or in how operational expenses are deployed, but in a hotel's ability to carve out a well-defined niche in an increasingly crowded and competitive marketplace."
Without a clear niche, it can be challenging to thrive as an independent; the landscape is simply so saturated and competitive, with consumers focusing less on brand and more on price, location, and quality of experience.
As you evaluate hotel deflagging, consider these tips:
To be positioned for success, ensure that your hotel is prepared to make an impact with creative promotions, appealing interiors, and consistent service. With all these elements in place, the independent life may be more fulfilling and profitable than you'd ever imagined!
Interested to see how Cloudbeds can supercharge your property?
Published on 11 September, 2019 | Updated on 29 August, 2023