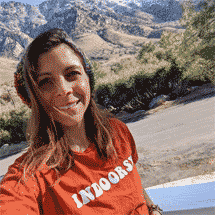 A hotel's website is a key revenue channel for business. Without a strong online presence, your hotel will fall short in capturing more direct bookings and inhibit you from taking greater control over your online distribution and guest experience. A lackluster website also signals to potential guests that a hotel or property may be old and outdated – which doesn't look good for travelers seeking a potential stay.
To ensure that your hotel is putting its best foot forward online, consider these hotel website design best practices and tips when building or updating your online presence.
What are the design characteristics of the best hotel website designs?
We interviewed our team of web development experts at Cloudbeds, and they gave us the following tips and best practices for designing a site that will build trust with potential guests. No matter what type of site you're building (ie. a luxury hotel website, boutique hotel website, resort website, vacation rental website, etc.), remember that these website visitors have broad experience with a variety of sites – including those of OTAs.
Images.
Eye-catching images demand attention. Avoid using unnatural stock imagery or low-resolution photos of your property. One of the great hotel investments you can make is in professional photography that highlights your property's best features. Be intentional when adding images to your website, and be sure to take advantage of the power of white space.
When selecting room types, potential guests should have access to a carousel or slideshow that shows an overview of each hotel room type. Transparency is key, and high-quality photos will show guests exactly what to expect from their accommodation during their stay.
Video.
While video should not be overused, as it can make a website load slower, consider where video might have an outsized impact. Not all visitors can listen to the video's audio (they may be at work, for example), so subtitle any videos that have dialog. Alternatively, drop the dialog altogether and use videos with rich imagery, animations, and transitions to make a visual impact – drone footage does an amazing job of showcasing all your property has to offer.
Reviews.
The theme of transparency extends from how you showcase your property visually to what you reveal about the actual guest experience. Adding past guest reviews to your hotel website design will help build rapport and trust with potential guests. It may be worth your investment to automate the review process by using reputation management tactics to help you track and improve reviews – more positive testimonials lead to stronger pricing power. Add reviews to your homepage for ultimate visibility and social proof.
When making decisions about your website, default to authenticity. Throughout your hotel website design, be true to how your property currently appears and the amenities you offer. If the information on your website is misleading, you are only setting yourself up for mismatched guest expectations.
What should a hotel website include?
Aside from the hotel web design elements outlined above, you should also incorporate the following best practices to build a strong, conversion-driving hotel website.
A mobile-friendly design
Mobile devices present a strong and growing presence in the travel-planning journey, with Euromonitor estimating that 1 in 4 travel bookings will be on mobile by 2024. In today's world, a hotel website loses a large portion of its revenue-earning potential if it displays poorly on phones and tablets.
Rich Sanderson, Director of Design at Cloudbeds, gives this advice. "Your website is selling an experience. If a user's first interaction with you is broken or confusing, it can set expectations of a sub-par experience. A well-designed mobile experience isn't just a nice-to-have; tech-savvy users will bounce at the first sign of trouble."
A bad mobile experience is not only frustrating, but it may also damage your brand. The appearance of being outdated or not entirely focused on the guest's needs can seriously jeopardize your brand's standing in the eyes of consumers. Plus, it also pushes potential guests to your competitors. Ensure that your mobile site has a fully responsive design for a good user experience.
Speed is also a factor here. A Google study of users in Southeast Asia, a growing travel market, warns that more than half of users will abandon a mobile site that takes longer than three seconds to load. In order to keep users on your hotel website, you'll need to optimize accordingly.
Upsells
Drive more revenue by encouraging upsells on your website. You've already pulled a guest onto your site, and now you can add value to the guest experience and increase ancillary revenue for your hotel business by providing different special offers, from room upgrades and in-property services to local tours and activities. Examples of upsells include offering a breakfast add-on, a room upgrade, a treatment at your spa, or an excursion with a local tourism company you've partnered with, and more. Here's an example of Villas Jacquelina's landing page for tours and activities.
Conversion drivers at each touchpoint
Once a potential guest has landed on your website, it's up to you to convert them from looker to booker. Rich Sanderson adds: "Potential guests want to imagine themselves at your property. Make it easy on them and choose high-quality images that tell a story."
There are several eCommerce best practices that hotels must optimize for conversion. Each of these elements is a powerful tool to increase the look-to-book ratio and grow your direct bookings.
Integrate your hotel booking engine directly into your website. When you treat these two as separate entities, you slow down the booking process. The friction that ensues leads frustrated consumers to abandon the buying process. A website with an integrated reservation system allows a seamless, synchronized flow that never requires consumers to enter information twice or discover that the room they wanted is not actually available. Ensure your booking engine as the same color scheme and branding as your website design for ultimate results.
Offer a rate checker. You already know that consumers shop around when evaluating hotels. Often, this involves switching devices: Google found that 50% of travelers double-check prices on a desktop after shopping on mobile. So why not be transparent and offer a rate comparison widget? This strategy is especially powerful if you have a strong rate parity mindset that protects your website as the source of Best Available Rates.
Be clear with your calls to action and headers. Throughout both the website and the booking engine, be precise with your Calls to Action (CTAs) and page headers. Users should see clearly how to get to the next step and where to click. Rather than using a single CTA throughout your website, match the copy to the desired action (Book Now, Learn More, See Photos) and ensure your typography is easy to read.
Include your key business information. Ensure that your hotel's name, contact information, and address are consistent everywhere online, from your web page to OTAs, or review sites such as Google, Google Maps, or TripAdvisor. To build trust, get listed online on sites such as Yelp, Better Business Bureau, local business directories, and more.
Conversion optimization can take some time and experimentation to find the right mix to drive conversion focus across a hotel's staff. Keep testing, assess your competition, and look for inspiration from successful properties to build a customer experience that competes well against OTAs.
Fresh and compelling content
Content in digital marketing is rarely a "set it and forget it" element. One policy you can put in place for yourself is to set reminders on your calendar for regular reviews for the following areas:
Hotel property. Unless your property has undergone significant renovations, hotel management can review property and amenity imagery once per year. Each time you schedule a photoshoot of your property, capture more images than you think you'll need. You can then use these extra images to fuel your social media strategy throughout the year.
Packages and service offerings. When the marketing team comes up with new packages and promotions, avoid using stock imagery whenever possible. Try to capture the essence of the promotion through the lens of your property's singular brand personality.
Food and beverage. If your property features F&B outlets, you have a rich source for fresh content. Collaborate with your colleagues to schedule regular visits to capture the latest dish, cocktail, or special. You can then distribute it on social media, your hotel's website, and email marketing campaigns.
One of the great things about fresh content is that it can be repurposed in creative ways. Collect these assets into a shared library so they can be used on social media, in marketing materials, and in sales proposals. You may also want to add a blog to help attract guests to your website organically. For example, you can write a local guide on your destination and add the information into posts so that travelers researching what to do there can potentially find your blog and be incentivized to book a stay at your property.
How do you write a hotel description?
When it comes to writing your hotel description, start by thinking about the most attractive features of your property from the guests' perspective. You don't have to write long, poetic descriptions, but you should include sensory language and you can use images to complete the story – which is why professional photography is so important. Still, that doesn't mean you can't have fun and develop a distinctive "voice" for your brand. You'll have to find a balance between being informative and enriching your hotel description with personality.
You also want to be sure to give potential guests all the information they'll want to know at a glance. You can list room amenities in bullet points to make it quick to skim through as users are browsing for a place to stay.
Things you can include when you write your hotel description are:
A list of your hotel's amenities and features (free wifi, complimentary breakfast, on-site gym, spa, or restaurant, including their hours of operation)
For room descriptions, mention the different types of views available, bed configuration, the in-room amenities (mini-fridge, cable TV, hairdryer)
An "About" section with a brief history of the property. A captivating story will help build your hotel's brand.
A description of the location and surroundings that will appeal to visitors who don't know the area
When in doubt, bring the focus back to the guest experience since that should be the center of everything you do. Write with accuracy, authenticity, and inspiration.
One thing to note is SEO or search engine optimization. It may be easy to want to skip over SEO, but optimizing your website's searchability is key to getting ranked in search engine results and getting visibility on your page. After all, how valuable is a beautiful hotel website if it isn't easily found in search results? You can use this SEO guide to kickstart your hotel website's SEO efforts.
How do I create a website for a hotel?
Now that you know all the elements of the best hotel website designs, you're ready to start building your new website.
When it comes to creating a great website for your hotel, you have a few different options with varying levels of difficulty:
1. Build a highly customizable website from scratch – With this option, many businesses and users go with WordPress – a long-standing, reputable, and affordable Content Management System (CMS). The benefit of using WordPress is that you can either use one of their hotel website templates or build the website you envision using its extensive customization tools, a wide array of plugins, and the option to add custom code to create a website that is uniquely yours.
The catch is that you have to have a website development background to be able to code a custom website or pay for a professional to build it for you – and that can cost anywhere from a few hundred dollars to a few thousand dollars. Plus, you might have to pay for maintenance if you don't know how to fix a problem yourself. If you're up for the challenge though, check out this guide on How to make a hotel website with WordPress and the Top 20+ WordPress plugins for hotel websites.
2. Use a website builder with hotel website templates – If you choose this option, Wix and Squarespace are the most popular players in the DIY hotel website design space. Both have hotel website templates that are specific to the industry and include an integrated reservation system to take online bookings. You don't have to have extensive coding knowledge to build a website on Wix or Squarespace because they are both user-friendly and include drag-and-drop features (Squarespace may be slightly more complex to use but is still suitable for a beginner). Additionally, you can augment your website's functionality with add-ons and widgets. Wix has a free plan you can test out, but it's limited. Squarespace has a two-week free trial period.
Even though both Wix and Squarespace include a simple booking engine that can integrate with your website, they won't be able to integrate with your current PMS or channel manager. This can make it difficult to keep track of your guest information and set you up for overbookings. It also slows down the process of updating your inventory and rates across all systems. Also, since most hoteliers are not web experts, these sites can often lack professionality or take a long time to get live online because both providers do not offer design support.
3. Have hospitality experts build a stunning, conversion-driven website for you – This is the easiest option for building the hotel website you desire and it's the one offered by Cloudbeds Websites. Cloudbeds Websites is a complete website design and development service for hoteliers and the only top property management system offering independent hoteliers a full-service website solution to enhance their brand and avoid costly OTA commissions. The websites integrate with Cloudbeds' award-winning hospitality management suite to provide a seamless reservations management experience for guests and owners. Unlike DIY web design providers, each hotelier partners with a Cloudbeds website designer who works closely with the hotelier to design and build their website. And it's much more cost-effective than paying a developer (who has no hospitality knowledge) to create a custom-built website from scratch. Plus, Cloudbeds Websites are responsive, safe and secure, SEO friendly, and more. Even tasks like editing texts and adding a blog are very simple with Cloudbeds Websites.
One thing to note is that Cloudbeds Websites integrates with Cloudbeds' booking engine and channel manager, so you have to use the entire platform together. Still, having an integrated solution keeps your entire business streamlined. Not to mention that hoteliers and hosts who use Cloudbeds see a 20% increase in direct reservations, on average.
10 hotel website design examples
The following examples were made using Cloudbeds Websites, and all colors, fonts, and images are fully configurable to meet every property's unique needs.
Why do Cloudbeds' hotel websites work?
Cloudbeds Websites are beautifully and professionally built without sacrificing responsiveness and user experience. All Cloudbeds' hotel website templates have SSL certification making them accessible for everyone.
"Call to action buttons are strategically placed within the website and pages, working as a hook to make it easy for the potential guest to check on availability or convert to a reservation right away," says France Mendoza, Professional Services Manager, Cloudbeds.
Cloudbeds Website's key highlights include:
Feedback from hoteliers using Cloudbeds Websites
"I never thought creating a beautiful website for my property could be so easy. My web designer from Cloudbeds was quick and made the process very easy – I had an excellent experience getting my site up and running." – James Schuler, Owner of Amber Hotel, Switzerland
"Our web designer went the extra mile to find the best design and functionality for our property. Plus, it's seamlessly integrated with our Cloudbeds booking engine and channel manager, making reservation management a breeze." – Maria Martinkova, Owner of Soller Plaza, Spain
"The best part of Cloudbeds Websites is that it truly enhances our guest journey. It has created a point of contact where they can find us and book directly, saving us tons of money on OTA commissions." – Yana Taylor, Owner of Bell in the Woods, USA
Which hotel website design should you choose?
Whether you have a minimalist or maximalist website, one thing is 100% certain – you need a hotel website for your business if you want to capture direct sales and earn more revenue.
Ultimately, choosing the best website builder and hotel website template for your business is up to you. Fortunately, you have many different options to choose from that adapt to any property type or style, from a luxury hotel and resort to a campsite, cabin, or hostel chain. Pick the option you're most comfortable with, whether it's full DIY or built for you by a professional. Be sure to browse several hotel website templates before you choose a design that's most suitable for your property.
At every decision point, take on the perspective of a potential booker to help you create a website that browsing visitors will also love.
Interested in supercharging your direct booking strategy with Cloudbeds Amplify?
Published on 20 July, 2021 | Updated on 22 September, 2023