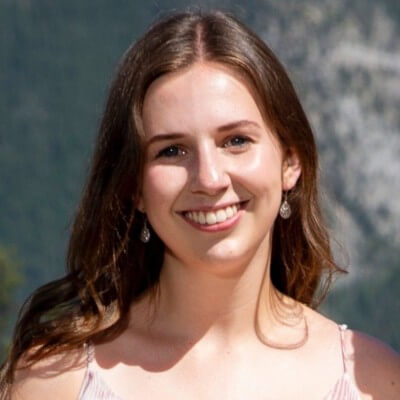 Guest experience has been a focal point over the past few years due to changing traveler expectations as a result of the pandemic. Cloudbeds' 2023 State of Independent Lodging Report found that today's traveler is less interested in traditional accommodations, placing a greater emphasis on value-driven experiences.
So, what does this mean for lodging operators?
Hoteliers and hosts must take the time to really understand their target demographics and figure out how to create experiences that satisfy travelers' social, environmental, and economic needs. You must use what you know about your guest segments to craft personalized touchpoints throughout the guest journey to deliver a unique and impactful experience.
In this article, we've compiled 36 ideas to help lodging operators enhance the guest experience and keep travelers coming back time and time again.
36 actionable guest experience ideas
Pick and choose the ideas that make the most sense in each phase of the guest journey based on your guest segments.
Discovery
The discovery phase is crucial not only for setting guest expectations but for differentiation. Here you must instill trust, communicate your value, and convince travelers why they should book with you.
1. Build an easy-to-use, visually appealing website
Nothing sets a first impression quite like your hotel website. A beautifully designed, eCommerce-optimized website is crucial in communicating your hotel experience to potential guests. Use high-quality images, videos, and clear language to showcase what makes you unique — whether that's your sustainability efforts, wellness programs, or proximity to the best surf spot in town.
2. Integrate your booking engine into your website
There is nothing more frustrating than when trying to book a stay as when a property's booking engine and website aren't integrated. From having to enter information multiple times to realizing the room you thought you had secured was no longer available. To improve the customer experience, streamline the booking process with an integrated booking engine.
3. Implement a rate checker
Travelers can spend hours going back and forth between a hotel's website, online travel agencies (OTAs), and metasearch engines searching for the best deal. To make this process easier and improve satisfaction, consider adding a rate checker on your website, allowing travelers to compare rates quickly across all platforms. Not only does this improve the booking experience, but it also keeps them on your site, significantly reducing the likelihood they'll complete a booking elsewhere.
4. Offer various channels for travelers to ask questions and get in touch
Do you have free wifi? Bottled water in the room? In-room entertainment? Travelers have a lot going through their minds when booking a hotel room, and seemingly small requests can make or break whether they stay with you. Investing in guest engagement tools to communicate with travelers via Whatsapp, Chatbots, Messenger, or SMS can help quickly mitigate any concerns a traveler may have, resulting in peace of mind (and a direct booking).
5. Have an FAQ section on your website
Similarly to the point above, note common questions you hear from guests or things that appear in your inbox and add a frequently asked questions page to your website. Many travelers prefer to find the answer to things themselves and will avoid getting in contact with a property if possible. Help them along the journey with some common FAQs.
6. Ensure consistency across distribution channels
In the hospitality industry, a property's information is usually spread across multiple distribution channels, including OTAs, metasearch engines, social media profiles, a Google Business Profile, and its website. Ensure consistency across these profiles regarding updated property information, images, descriptions, and amenities — not only is this a best practice for SEO, but a consistent profile helps reassure guests of what they're booking.
7. Optimize for mobile
Euromonitor estimates that 1 in 4 travel bookings will be on mobile by 2024, making mobile usability a crucial element to a positive guest experience. Hotel businesses should ensure that their website is optimized for mobile and that their booking engine is easy to navigate.
8. Offer unique inventory types
Properties are no longer constrained to just offering basic rooms. Using tools like split inventory, lodging operators can think of unique ways to reach audiences by combining physical rooms sold as a single unit. For example, if you have a deluxe and standard room, you can combine them into a suite and sell them to a family needing extra space. This allows travelers to book spaces that fit their needs, resulting in loyalty and positive reviews.
Pre-arrival
The pre-arrival phase is where lodging operators can really be proactive and connect with guests ahead of time. Here it's important to collect guest preferences which can be referred back to during a guest's stay.
9. Create guest profiles (and continually track them)
Before collecting any information about guests, ensure you have the systems in place to maintain guest profiles that hotel management and front desk staff can reference. Your property management system (PMS) should have guest profile functionality to keep track of important information like preferences, anniversaries, and birthdays and your guest messaging tool should be able to collect guest information and send personalized messages.
10. Offer an integrated marketplace to pre-book
Ancillary services or upsells represent a valuable opportunity to drive guest satisfaction and loyalty. The better you know your segments, the more tailored your upsells can be. Give guests a chance to pre-book any spa treatments, tours, or lessons using an integrated marketplace, so they don't have to worry about it upon arrival. Send a quick link with all your options a few days before arrival so guests can easily book. Not only does this help guests plan, saving them time and stress upon arrival, but provides a means for hotels to increase profitability.
11. Collect information for a personalized stay
Having a grasp on each guest's specific preferences can make a good guest experience great. Before arrival, send out a digital registration card that collects information that can be used to tailor a guest's stay, like pillow firmness, coffee vs. tea, or minibar drinks. These small details show care and are important to the guest experience.
12. Send a confirmation email
Sometimes the simplest actions can be the most effective. A confirmation email sent to a guest's inbox immediately after booking can ease buyers remorse and excite travelers for their stay. Use language to convey how much you're looking forward to their visit and confirm the details of their hotel stay as a reassurance.
13. Provide recommendations of what to see and do
Usually, the first point of business when booking a vacation is securing a place to stay. After this, travelers must plan what to see and do, which can be overwhelming. Go the extra mile and send guests a digital guide with recommendations on where to eat, what to see, how to get around, and more. By sending this guide after booking, you can reduce the stress of travel planning by giving a local's perspective on the area. Once they arrive, they can reference the guide on their smartphones while touring the city.
14. Get guests excited about their visit
The days leading up to a trip can be the most stressful and exciting. Send a quick message to guests a few days before arrival to confirm their reservation (again) and let them know how excited you are to welcome them. Here you can ask if they have any questions or special requests on arrival – this will streamline the check-in process and help build a connection to your hotel brand.
15. Offer add-ons to simplify guests' travel day
From arriving way before your 4 pm check-in time to figuring out a new city's public transportation system, guests have enough to worry about on travel days. To help, consider offering add-ons like early check-in or airport pickup to help alleviate some stress. Simple add-ons like this can differentiate your property from others in the area.
16. Establish (and enforce) hotel maintenance and cleanliness standards
Take a proactive approach to your hotel's operations. If you haven't already, establish standard operating procedures (SOPs) for your housekeeping and maintenance departments to ensure everything runs smoothly throughout a guest's stay. Even the most minor maintenance or housekeeping error can negatively impact a guest's stay — the best hotels have processes in place to mitigate big and small issues.
17. Create and promote a guest experience culture
Your staff needs to know the role guest experience plays at your property. Ensure your team is thoroughly trained on your mission and vision and understand what actions are expected of them. Create a culture where guests are prioritized – include a list of acceptable and unacceptable actions and ways that staff can go above the status quo to deliver an experience that meets your brand's values and expectations.
Arrival
On arrival, the number one goal for staff members should be to provide a frictionless check-in experience that's personalized to meet each guest's unique preferences and needs (established pre-arrival). At Passport 2023, Cloudbeds' Eric Ellis (Design Director), Diana Bernardo (Strategic Sales Director), and Frank Morgan (Technical Writer) discussed how to strike a balance between technology and the human touch to "Disney-fy" the guest experience.
18. Prepare for guest arrival ahead of time
Your property management system should provide a list of daily arrivals that your team can study prior to check-in. Here you can review the information collected concerning guest preferences and requests so that everything is in order for guest arrival.
19. Greet guests by name (and continue to use it throughout their stay)
Using a guest's name is a simple but highly effective way to enhance the guest experience. This small act can help you stand out in the hotel industry, where a lot of personalization has been lost.
20. Offer self-check-in options
Travelers exist on a spectrum – some want to engage with front desk staff, while others want to avoid human interaction and get to their rooms as quickly as possible. To satisfy both groups, ensure that you offer some form of self-service check-in, including kiosks, a mobile app, digital keys, etc. Offering choices will help build customer loyalty and streamline the check-in process for staff.
21. Take guests on a tour of the property
While giving guests a map or verbal overview of your property can be helpful, an idea to enhance the guest experience further is to take guests on a private tour of the property and its amenities. On this tour, your staff can communicate what makes your property unique and point out all the communal spaces open to guests. This tour is extremely valuable for guests, making them feel immediately welcome and familiar with their surroundings.
22. Write a welcome letter
Sprinkling in a bit of human touch is a crucial factor woven throughout these ideas. A welcome letter can be a great way to wish guests a pleasant stay and let them know that you're here for anything they need. Ensure that you add some personalization and that the tone of the letter fits your brand voice.
23. Provide a unique surprise on arrival
There's nothing quite like arriving at a Hawaiian hotel and being greeted with a fresh mai tai and lei. Consider what special welcome surprise you can offer to enhance the guest experience and set the tone for a guest's stay. Your surprise could be a specialty drink or symbolic offer, but it should make sense for your location and brand.
24. Have a digital concierge on-hand
Most independent properties don't have the budget for a full-time concierge but still want to provide an elevated level of service to guests. A digital concierge can be a fantastic way to provide guests with local recommendations and useful information in a self-serve manner. This type of hotel software makes having a concierge feasible with limited resources.
25. Incorporate a personal touch to the welcome experience
Based on the information collected pre-arrival, consider what you can offer guests in their room when they check in. If you know a family is traveling together, make a fun towel animal with a note to enjoy the pool, or if a couple is arriving for their honeymoon, leave an array of rose petals on the bed. These small gestures go a long way to enhance the hotel guest experience.

In-stay
Once guests have settled in, lodging operators must ensure the guest experience remains consistently great throughout a guest's stay.
26. Offer in-room technology
Make guests feel at home with comforts like streaming service integrations to watch their favorite shows and movies or smart lighting and temperature controls to fit their room to their needs. Study your market segments to identify which in-room technology solutions make the most sense and will impact guest satisfaction the most.
27. Communicate accessibility accommodations
Condé Nast Traveller found that globally, one in five people had some sort of impairment due to deteriorating eyesight, hearing, memory, or an intellectual, sensory, or physical challenge. You never know what someone is going through, so be compassionate and prioritize on-property accessibility to ensure every traveler feels safe and comfortable. Include accessibility details on your website and educate staff on how to make accommodations for travelers.
28. Train your staff on the art of service recovery
Not every stay can be picture-perfect, no matter how hard you try. That's why training your staff on the art of service recovery is essential. Help them identify the signs of trouble and empower your team to resolve issues quickly using these six steps: listen, clarify, empathize, apologize, resolve, and follow up. To identify problems before they escalate, consider sending a quick text a few hours after arrival to ensure that reality meets expectations.
29. Make your sustainability practices know
By now, most hotels have implemented some form of sustainability practice like towel reuse programs or smart room sensors. Not only do these practices produce cost savings, but they're important to guests — a Booking.com survey found that 53% of respondents want to travel more sustainably when they take future trips. Show guests that they made the right choice in choosing your property by publicly outlining the steps you're taking to be more green.
30. Utilize a POS system so guests can pay anytime, anywhere
A point-of-sale (POS) system is a tool that facilitates order processing and payment transactions between hotels and guests. Guests expect to be able to charge expenses incurred at the bar or gift shop to their room, so they don't have to worry about carrying a payment method with them at all times. A POS system can help streamline guest purchases by adding expenses to a single folio, paid at the end of their stay.
31. Celebrate special occasions
It's an honor for guests to choose to spend their special occasions with you. Whether it's a birthday, anniversary, or retirement, take the time to celebrate guests in a unique way. Ensure that you ask beforehand if there's a special reason for their visit and if you can help with the celebration in any way. Regardless, have processes in place for how you acknowledge different occasions. These gestures don't have to be big — for birthdays, you could leave a handwritten card and a balloon, and for anniversaries, offer a complimentary glass of champagne in the lounge.
32. Partner with local vendors
Make it so guests never question what to do while in town by partnering with local vendors to provide activities and excursions. See what unique offerings make sense for your target demographics and if vendors are willing to partner. According to Booking.com, travelers want unique vacations that shock, surprise, and delight, with 50% seeking complete culture shock and 73% seeking out-of-comfort zone travel that pushes them to the limits.
33. Offer late check-out options
In an ideal world, your guest will be so satisfied with their stay that they won't want to leave. To enhance the visit of this type of guest (and those whose flight doesn't leave until that evening), consider offering complimentary late check-out as a final surprise. Of course, this type of idea will depend on occupancy and other factors, but if it's not possible, let guests know they're still welcome to use the property's amenities and luggage storage until they're ready to depart. This last display of hospitality will ensure guests leave on a high note and increase the likelihood of positive word-of-mouth (and maybe a repeat stay).
Post-stay
Opportunities to enhance the guest experience don't end once a guest leaves the property. Find ways to stay in touch with guests and personalize each interaction using data.
34. Engage with online reviews
Assuming you've implemented a few of the ideas above, chances are you'll start seeing more positive reviews flow in. Whether or not they're positive or negative, make it a part of your routine to respond to reviews. This is just another way to connect with guests, express your gratitude, and welcome them back again. For negative reviews, show the same amount of respect and communicate what you can do to mitigate the situation. Suggest that they email you so that you can come to a resolution together.

35. Send a personalized post-stay message
Send a message to guests after check-out via messenger or text to thank them for their stay. To showcase your appreciation, include a special offer personalized to that guest segment. For example, families could receive an offer that on their next visit, kids stay free.
36. Reward repeat guests
If you don't have one already, consider launching a loyalty program to reward repeat guests. Your loyalty program doesn't have to be complicated. It can be as simple as offering a "members only" rate backed by a consistent communication strategy with limited-time offers and discounts. Not only are repeat guests good for the bottom line, but they provide a deeper connection for both hotels and guests.
Maintaining an amazing guest experience
An elevated guest experience brings many benefits, like positive online reviews, lower guest acquisition costs, and increased spending on property. To maintain an amazing guest experience over time, follow these best practices.
Measure guest satisfaction consistently and benchmark performance to ensure you're trending in the right direction over time.
Monitor your competitor's rates and reviews to see if you can add anything to your guest experience strategy that's working for others.
Request feedback from your staff to gather ideas to enhance the guest experience based on firsthand guest interactions.
Invest in staff training to practice handling guest complaints, customer service best practices, and standard operating procedures.
Iterate on processes and make improvements based on guest and staff feedback.
Use technology to empower your staff
The hospitality industry currently faces many challenges, like labor shortages and outdated technology that make it difficult to deliver exceptional guest experiences. To meet and exceed guest expectations, lodging operators must empower their teams with the right technology. By collecting data, automating processes, and implementing workflows, staff won't just have access to more personalized information but time to study preferences and engage with guests throughout their stay.
The Cloudbeds Hospitality Platform gives lodging operators the tools they need, including Whistle for Cloudbeds, a guest engagement solution that helps deliver meaningful touchpoints throughout the guest journey. In addition to guest messaging, the Cloudbeds platform offers lodging operators an integrated booking engine, channel manager, payment gateway, and digital marketing solution to facilitate a seamless guest experience. With a strong technology foundation, your team can spend more time delivering guest experiences that outrival the competition.
See how Cloudbeds can help enhance the guest experience at your property
Published on 30 March, 2023