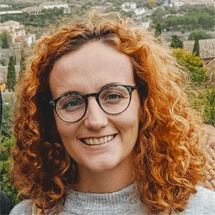 It's no secret that happy guests spend more, tell others, and come back. Accelerated by the pandemic, guest expectations have risen dramatically, and guest satisfaction has declined in virtually all hotel segments, from economy to luxury, according to J.D Power's 2022 North America guest satisfaction study.
To improve guest satisfaction levels, hotels need to understand shifting expectations to adapt their processes, technology, and service offerings.

Why is guest satisfaction important?
Guest satisfaction is an important indicator of a hotel's operations. Happy guests contribute positively to the bottom line through referrals and repeat business. Consistently high guest satisfaction leads to increased customer retention rates, which minimize acquisition costs. Hoteliers will spend five to 25 times more money to acquire new customers without satisfied guests.
Prioritizing guest satisfaction and proactively preparing for difficult situations can save hoteliers and their staff time and stress. Utilizing tools, best practices, and metrics to track, analyze, and measure customer satisfaction can help hoteliers have satisfied customers every time.
What determines guest satisfaction?
Guest satisfaction/ customer satisfaction is a measurement of how happy customers are with a business's service and amenities. It is an indicator of whether customers' experience met their expectations.
The key to customer satisfaction is understanding the relationship between expectations and experience. Look at who your target guests are and what they value. For example, business travelers expect speed and efficiency, while families expect friendly and personalized service.
Document baseline customer expectations and communicate them clearly across your entire team and marketing materials. For example, a warm welcome, efficient check-in, and a clean room should cover the basic and necessary expectations. Make sure you set realistic goals for expectations as it's better to underpromise and over-deliver once a guest arrives. Consider sending pre-arrival emails or texts to familiarize guests with your property and manage expectations.
Next, identify ways your staff can surprise and delight your guests by going above and beyond their expectations. Offer complimentary upgrades to empty suites or have personalized items ready in their room, such as a gift basket or friendly welcome letter.
Having clear procedures and guidelines for your staff will help create a consistent guest experience and contribute to high satisfaction levels. However, things don't always go according to plan in the hospitality industry. Therefore, training your staff on the art of service recovery will be beneficial to maintaining a positive customer experience. Identify the signs of trouble and empower your team to resolve issues quickly using the six steps to service recovery: listen, clarify, empathize, apologize, resolve, and follow up.
What should your goals be when it comes to guest satisfaction?
Guest satisfaction should play an essential role in your hotel's operations. Incorporating processes to improve, measure, and respond to customer feedback will help to increase customer satisfaction levels and lead to more positive experiences for all guests.
First, make sure you're consistently monitoring all guest feedback. Make it part of your front office checklist to have staff ask guests to share their feedback at checkout in real-time. Then, send follow-up surveys post-stay to understand areas of improvement, and see if guests were happy with their stay. Consider implementing a reputation management tool to track online reviews, analyze guest sentiment, and benchmark your performance against competitors.
While asking for feedback to determine customer satisfaction levels is important, actually reviewing and following up on this information is key to increasing customer loyalty and growing your customer base. Make it a goal to respond promptly to positive reviews and negative reviews. Explain how you are making changes based on customer feedback and are working to ensure that their bad experience will never happen again.
If consistent trends or issues arise in your customers' feedback, have a process to address these issues because chances are they will negatively impact your customer satisfaction scores in the future.
Lastly, benchmark your performance to understand how you're improving over time. Set survey and review objectives by department and milestones for your team to reach. Celebrate achievements and recognize positive comments to keep your team engaged and invested in delivering exceptional guest experiences.

Guest satisfaction examples
Establishing processes to ensure that your customer satisfaction leads to positive word of mouth and referrals can be difficult. Take a look at what leading hotels across the globe are doing to create loyal customers.
Prince Waikiki
Prince Waikiki in Honolulu, Hawaii, is rated as one of the top 3 hotels in Honolulu according to Tripadvisor, with 2,395 reviews and an overall score of 5 (Excellent). Guest reviews call out the following areas that improved their stay and led to high overall satisfaction:
"From the moment we arrived, we were greeted outside and helped to the reception desk, followed by a tour of the lounge area and facilities."
"Our room was perfect — clean and comfortable with amazing views of the harbor."
"Concierge set the tone for a positive experience even before arriving — I interacted with them before our stay to make reservations and ask questions. They responded almost immediately and provided so much great information"."
The Ritz-Carlton, Montreal
When it comes to refined services and exquisite hospitality, Ritz-Carlton stands high above the rest. According to Tripadvisor, the Ritz-Carlton, Montreal is the #1 hotel in the city based on 1,382 reviews and a score of 5 (Excellent). Guest reviews call out the following areas that improved their stay and led to high overall satisfaction:
"What stands out is the service – the front desk and concierge are friendly, welcoming, and wanted to engage and make eye contact."
"The best room service breakfast I can recall. Everything was prepared to perfection and with details like sliced avocado arranged with great elegance on the plate."
"Very welcoming and gracious staff. They remembered me from prior stays and prepared thoughtful welcome gifts and handwritten notes."
Grand Hotel du Palais Royal, Paris
Grand Hotel du Palais Royal was named Tripadvisor's 2022 Travelers' Choice Best of the Best award. This award recognizes businesses that earn excellent reviews from travelers and are ranked in the top 1% of properties worldwide. This property has 1,296 reviews and an overall score of 5 (Excellent). Guest reviews call out the following areas that improved their stay and led to high overall satisfaction:
"We booked a junior suite but were upgraded to a suite – it was so comfortable and lovely."
"Service was attentive at every turn. Every request was met with a smile."
"When we arrived, we were offered champagne, a place to freshen up, and a tour of the amenities. The staff helped us with dinner reservations and showed us the best way to navigate Paris."
6 ways to measure guest satisfaction
Gathering customer satisfaction data enables you to uncover how well your hotel meets and exceeds expectations. Depending on how you measure satisfaction, you can glean valuable insights such as customer lifetime value, customer churn rates, and more.


1. Online reviews
Over 40% of travelers will leave an online review after a positive experience, and 48% will leave a review after a negative experience. Both positive and negative reviews contain invaluable insights for hoteliers on what their property is doing well and what it needs improvement. Sites like Tripadvisor and Expedia are outlets for guest to share their impressions and experiences with the potential to influence the booking decisions of hundreds or even thousands of travelers.
A 2019 survey from Tripadvisor found that 81% of travelers read reviews before booking accommodations, and 79% were more likely to book a hotel with a higher review rating than an otherwise identical property.
Ensure that you monitor all platforms where your property is present, including Google, Booking.com, Expedia, and Tripadvisor.
2. Customer satisfaction surveys
Surveys have been part of the hospitality industry for decades. Today, these surveys are often sent to guests online and can be utilized throughout the guest journey to identify satisfaction levels.
Unlike online reviews which are published publicly and are often unsolicited or unverified, surveys offer more control to accommodation operators. Hoteliers can design surveys to probe areas where feedback is needed most.
Multiple types of surveys may be helpful to hoteliers, including:
Customer satisfaction score (CSAT). CSAT is one of the most commonly used metrics to determine customer service in businesses. This survey asks guests the question:
On a scale from 1-5, how would you rate your overall satisfaction with your stay?
Respondent's scores can be averaged out to give a composite customer satisfaction score.
Customer effort score (CES). CES is used to gauge the ease of a guest's experience throughout their stay. This survey asks guests the question:
On a scale of 'very easy' to 'very difficult,' how easy was it to interact with [property name]?
Making an experience as low-effort as possible for the guest is a great way to ensure satisfaction and repeat business.
Net promoter score (NPS). NPS is a popular measure of customer satisfaction and loyalty. This survey asks guests the question:
On a scale from 0 to 10, how likely is it that you would recommend us to a friend or colleague?
Based on the answers you receive, you can define if your guess are:
Promoters (score 9-10): loyal enthusiasts
Neutrals (7-8): satisfied but not overly enthusiastic or loyal
Detractors (0-6): unhappy and potentially harmful to online reputation
To get your official score, take the percentage of total promoters and subtract the percentage of total detractors. Scores range from a low of -100 to a high of +100. According to Satmetrix, the average NPS for hotels is 49, with Ritz Carlton leading the industry with a score of 66.
Consider adding the question 'what improvements should we make to achieve a higher rating?' at the end of your survey to understand what specific improvements you can make to your property to ensure higher guest satisfaction levels.
3. Online reputation solutions
With the sheer quantity of online reviews today, hoteliers need to have systems to monitor and respond to reviews, act on guest feedback, and measure performance. An online reputation management solution is a paid tool that can consolidate your customer satisfaction metrics, making it easier to collect, organize, measure, analyze, respond to, and benchmark online reviews.
4. Website live chat
Adding a live chat feature to your hotel's website is a great way to measure and improve satisfaction throughout the customer journey. You can gain a lot of valuable feedback based on what questions travelers are asking while booking their trips. For example, they may ask about specific amenities or inquire about booking events at your property. Understanding what information gaps you can fill in on your website will help you create a more seamless user experience.
5. Social media
Social media is a great outlet for creating and maintaining strong customer relationships. Properties can share and gauge satisfaction with upcoming promotions or new amenities posted across social channels. In addition, hotels can use tools like Linkfluence and Mention to monitor their brand mentions and relative conversations.
Social media sites like LinkedIn, Instagram, and Twitter also have additional functionality like polls and surveys to help hotels engage with travelers and guests. For example, a hotel could poll its followers on what its new signature cocktail should be or ask for suggestions on what activities it should provide for the upcoming season.
6. Digital messaging platform
Measure guest satisfaction throughout a guest's stay with digital messaging. Send automated text messages to check in and see how their stay is going. Understanding how your guest feels mid-stay can help you with service recovery while the guest is still on the property.

Satisfaction: An ongoing focus for all properties
The importance of customer satisfaction continues to grow over time. Unhappy customers will always exist; however, addressing these issues and learning from them is the only way to improve your property. The first place you should start is by creating customer-centric templates, training programs, and processes for your staff to follow to ensure a consistent customer experience. Next, decide how you want to measure customer satisfaction. Do you want to send out post-stay surveys? Monitor social channels once a week? Implement a live chatbot on your website? Assign team members to be responsible for each initiative.
Lastly, review the data and feedback and make changes to your property accordingly. You must be continually iterating on processes and procedures throughout the year to build loyal customers.
Interested to see how Cloudbeds can supercharge your property?
Published on 07 June, 2022 | Updated on 12 July, 2023