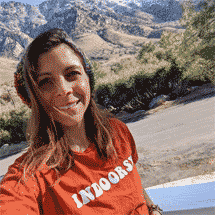 In the hospitality industry, guest communication plays a pivotal role in shaping the guest experience. It influences guest booking decisions, sets expectations prior to arrival, and ensures guests feel welcome and well taken care of during their stay.
In recent years, however, customer communications have changed dramatically. The number of communication channels has expanded, with companies implementing an average of 3.5 new channels as a result of the pandemic. More consumers are choosing to interact with businesses on digital channels over in-person or the telephone. And the speed of mobile communications has created higher expectations than ever before for real-time responses. Meanwhile, staffing shortages have left hotels struggling to uphold service standards.
How can accommodation operators overcome the challenges? Here we discuss how to avoid common communication mistakes, provide a snapshot of communication solutions available to hotels today, and share actionable tips for managing professional communications at every stage of the guest journey.
What is guest communication in hospitality?
Guest communication refers to the sharing of information between a hospitality business and its guests, whether in person, on the telephone, or through digital channels like SMS, email, live chat, WhatsApp, and Messenger.
The importance of communication to the guest experience
The manner in which hotels communicate with travelers has far-reaching implications, influencing sentiment and behavior throughout the traveler's journey, including:
Impressions of the property and its staff
Decisions whether or not to book a room
Expectations upon arrival
On-property purchase decisions
Ratings and comments in post-stay surveys and reviews
Decisions whether or not to return
Given what's at stake, hotels must build a communication strategy that ensures a positive experience at every stage of the guest journey. This includes:
Pre-stay communications such as confirmations and pre-arrival messaging.
In-stay communications, such as information shared at check-in and throughout the stay.
Post-stay communications, such as requests for feedback and promotional offers to come back.
Learn more about managing the three stages of the guest experience.
The role of the front desk in guest communication
As the central hub of guest service and communication, the front desk plays a critical role in shaping guest sentiment and behavior. Traditionally, most on-property guest interactions have been handled in person or by telephone. Today, more communications and transactions are taking place on digital channels, from guest messaging via SMS, chat apps, and social media messaging to mobile check-in and contactless payments.
These multiple modes of communication preferences create several challenges for hotel management:
There is less face-to-face contact with guests.
There are more communication channels to manage.
Guests still expect a presence at the front desk.
Expectations of a quick response are higher than ever.
Poor communication can lead to lost business and bad reviews.
To minimize the risks, hoteliers must be aware of the potential pitfalls of poor guest communications and strive for proactive and transparent communications in the front office and across every department on property.
Learn more about exceeding guest expectations in hospitality.
5 guest communication mistakes and how to avoid them
Let's start with the potential pitfalls and how to overcome them.
Not listening
Listening is the most important communication skill for hospitality staff. If you don't understand what guests want, you can't fulfill their needs. This is a common challenge in digital communications because employees are often multitasking and messages are skimmed or misinterpreted. To avoid miscommunications, staff must take the time to read messages carefully, pay close attention to detail, and ask questions to clarify. Only then can they be confident their responses will meet the guest's needs.
Delays in replying
The longer a property takes to respond to a guest's query, the more impatient the guest may become. If the guest is using live chat to inquire about a reservation or pricing, it could lead to lost business. If the guest is in-house, it may result in a bad review. To ensure guests receive prompt responses, hotels should set standards for minimum response times and consider utilizing messaging platforms with built-in automation tools like auto-replies, escalation triggers, and chatbots.
Poor choice of words
When dealing with guests in person, employees can draw on visual and vocal cues like tone of voice and eye contact to convey empathy and understanding. On digital channels, staff must rely solely on written verbal cues. It's therefore important to pay close attention to the words you use and the tone they convey. To calm and reassure guests, the underlying message should always be, "I understand, and I'm here to help."
Sending too many messages
Today's communication tools make it easy to keep in touch with guests, but be careful not to be overly communicative. If guests feel bombarded by messages and notifications, they will opt-out. This is particularly true of promotional emails and texts. Strive for a balance between service messages and promotional messages. For example, special offers like a room upsell, or late checkout can enhance the stay while also generating incremental revenue.
Not responding to reviews
Whether you receive positive reviews or negative ones, a thoughtful management response not only strengthens traveler perceptions of the property but can also increase repeat bookings. According to Tripadvisor, when a property owner leaves personalized responses to reviews, 77% of Tripadvisor travelers are more likely to book as a result. To leverage the benefits, hoteliers should utilize review tools to collect feedback and establish standards such as responding to negative reviews within 24 hours. To better manage your reviews, check these guest comment card templates.
Learn more tips, strategies, and tools for taking control of guest feedback.

8 actionable tips for providing better guest communication
In addition to preventing common mistakes, it's also important to take a proactive approach to manage guest communications. Consider the following practices:
Get a head start on the guest's stay
Rather than wait until check-in to find out guest preferences, send a pre-stay email or text inviting the guest to start planning their stay. Guests will be impressed when you have everything in order upon arrival. You can even use this as an opportunity to offer them a room upgrade to build incremental revenue.
Be transparent about changes to operations
Use pre-stay messaging to set guest expectations and ensure there are no unpleasant surprises upon arrival. For example, if renovations are taking place on the property or the restaurant is closed for a private event, take advantage of the efficiency of messaging platforms to inform guests in advance and provide alternatives instead of having them find out last minute, which can lead to a bad experience.
Give guests more control over their stay
Allow guests the choice of helping themselves rather than waiting in line with self-service options like online check-in, mobile concierge services, and self-checkout. Use an FAQ, digital directory, or chatbot to provide quick answers to common questions.
Never overlook the importance of courtesy and professionalism
Digital communications tend to be briefer and more direct than in-person communications, but that doesn't mean sacrificing courtesy and professionalism. Personalize digital communications by addressing the guest by name when appropriate and identifying who you are and your department or position.
Allow guests to contact you on their preferred channels
Everyone has their preferred way to communicate, whether it's by email, phone, webchat, SMS, WhatsApp, or Messenger. Strive to maintain an active presence on as many channels as possible without compromising service standards. Today's guest messaging platforms make it easy by consolidating messages from multiple channels into one unified inbox that can even be integrated with your property management system so you can handle all your guest communication and data in one place.
Choose the right channel for the right types of messages
Depending on the situation, it's sometimes appropriate to change communication channels. For example, if a guest is angry or frustrated, it's a good idea to pick up the phone to resolve the issue. If you're sharing directions or complicated instructions, send the information by email or text with supporting images or links.
Give guests the option of communicating in their preferred language
Some people prefer digital communications because they don't speak the local language. By using a guest messaging platform that integrates with Google Translate, you can quickly interpret messages and respond in the guest's preferred language. To prevent misunderstandings, always inform guests when you're using a translation tool.
Use automation to ensure consistency in communications
When staff gets busy, tasks can be delayed or forgotten. With a guest communication platform, you can save time by automating certain messages and ensuring guests receive important information at the right time. This includes reservation confirmations, pre-arrival messages, post-stay review requests, and special offers to return.
Guest communication platforms
In recent years, all sorts of solutions have been developed to help hotels streamline and automate both external guest communications and internal communications among staff. Here are a few of the most popular options:
Whistle
Whistle for Cloudbeds is a top-rated guest messaging platform that integrates with your PMS and helps properties provide 5-star guest engagement from discovery to post-stay with communication tools that include messaging apps, video, and webchat. Whistle for Cloudbeds has helped properties gain 24% more service recovery opportunities with their comprehensive platform.
HelloShift
HelloShift helps modern hoteliers go digital with an easy-to-use all-in-one platform that includes flexible and automated guest messaging, staff collaboration, housekeeping management, and more.
GuestHub
Guesthub is a Guest Experience Management System that enhances the interaction between your guests and internal staff, improving the efficiency, accountability, and traceability of every request made.
GuestTalk
GuestTalk creates an instant and direct connection between guests and properties, allowing them to send requests via smartphone and properties to promote their services directly to guests.
HelloHere
HelloHere acts like an assistant by providing guests with important information like check-in details, WiFi code, and house rules, as well as sharing your top recommendations for local attractions.
All of these solutions offer integrations with the Cloudbeds hospitality platform. To check out more options, see our integration partners page.
An example of effective guest communication in action: The Pad
Guest communication is important for every property, from hotels to vacation rentals and short-term rentals. Here is just one example of how a lodging business can successfully use guest communication:
In Silverthorne, Colorado, The Pad operates on an innovative hybrid business model which combines the best features of both hotels and hostels. To help drive direct bookings and support the overall guest experience, the company employs Cloudbeds software across the property.
This includes using the Whistle communication platform to automate pre-arrival guest registration and streamline the check-in process. After just eight months of operation, The Pad has achieved a high rate of 60 to 65% direct bookings and an average guest review rating of 95% with over 1,000 reviews. Their performance can be attributed to the company's commitment to delivering exceptional guest experiences and harnessing technology to improve guest communications.
"[Whistle] is a big help to both our staff and guests in terms of increasing and improving communication between parties to make things more seamless," said Kevin Bowen, Director of Operations. Read the full case study.
Take control of guest communications with Whistle for Cloudbeds
To find out how you can increase guest satisfaction and streamline operations at your property with better guest communications,
check out Whistle for Cloudbeds
today.
Published on 10 November, 2022 | Updated on 12 July, 2023