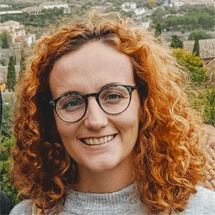 One of the biggest challenges in the hospitality industry today is technology integration. Lodging businesses can purchase the most sophisticated property management system (PMS) in the world, but if it doesn't communicate with other core software programs, it can't operate at its fullest capacity. And the key to communication is integration.
Here we explore the ins and outs of PMS integrations for independent lodging properties. What does integration mean in layperson's terms? What are the most important components of an integrated hospitality platform? And where is all this heading?
The good news is you don't need to be a tech expert to understand how integrations work. And with a core base of knowledge, you'll know the right questions to ask technology providers and will be better equipped to make smart technology decisions that boost performance and keep guests coming back.
What is a PMS integration?
If guest service is the smiling face of a lodging property, then technology is its sturdy backbone. In recent years, technology has played an increasing role in the operations of large hotels and small properties alike. And at the heart of it, all is the property management system.
The hotel property management system was conceived back in the 1980s as a means of automating tasks and creating efficiencies related to front-office operations. Over the years, new features and capabilities have been added to the PMS to help hotels operate more efficiently, increase occupancy and profitability, and enhance the guest experience.
At the same time, a lot of innovation has also taken place independently of the PMS. New software solutions have been developed to help hotels manage online distribution, accept reservations and credit card payments on their website, offer digital check-in services, manage guest loyalty, and communicate with guests by sms messaging and chat, along with countless other functions.
The challenge? For these systems to function to their full potential, they need to be connected to the PMS. Otherwise, guest data sits in separate silos and must be compiled manually on Excel spreadsheets, leading to inefficiencies, input errors, and miscommunications with guests.
In this snippet from the 2023 State of Independent Lodging Report webinar by Cloudbeds, Nuria Bernat, Director of Operations at Sweet Accommodations, explains why she decided to change to a PMS that offers more integrations, such as Cloudbeds.
The key to integration: application programming interfaces (APIs)
Fortunately, there's a relatively simple solution: application programming interfaces. APIs connect software applications using a defined set of protocols, tools, and standards, allowing them to share data and communicate with one another.
Depending on how the API is set up, the connection may be one-way, meaning data can only be sent by one application and received by the other, or two-way, meaning both applications can send and receive data. A two-way integration is key to keeping information up-to-date and avoiding errors.
What do PMS integrations mean for the modern lodging business?
When hotel software is integrated with the PMS, it facilitates the smooth flow of information across departments and helps to ensure a seamless guest experience.
Here's an example. If a guest calls the front desk to request a late checkout and the agent enters the information in the PMS system, a housekeeping software solution connected to the PMS will receive the information automatically and alert the room attendant on that floor. This helps avoid a common occurrence in hotels and a frequent source of guest vexation: room attendants barging in on guests after checkout time, assuming the room has been vacated.
Legacy vs. modern open hotel PMS platforms
While APIs are an ideal solution for newer technology, the problem is most PMSs used by hotels today are modeled on technology that was developed decades ago and hasn't kept pace with technological change. Integrating new technology with a legacy PMS can be a slow and expensive process – if it's an option at all.
Moreover, most new software developed today is cloud-based, meaning hardware and software are hosted offsite rather than on-premises and staff access the software remotely over the internet. However, legacy PMS models were originally designed for on-premises technology and have been slower to migrate to the cloud. This has made integrations all the more difficult.
Meanwhile, newer PMS providers have proven to be nimbler and more adaptive. Some of them are cloud-native, meaning they were purpose-built for the cloud, bypassing on-premises technology completely. Upgrades and maintenance can be performed remotely, meaning less downtime. And instead of having to purchase pricey hardware and software, hotels pay a monthly subscription fee, sharing the costs with other businesses.
Moreover, many cloud-native PMS platforms are built with open API standards, making integration with other applications easier and more cost-effective. Once an integration is built, it can be replicated for all customers.
The PMS platform of the future
The traditional PMS setup, in which the PMS sits at the center of the hotel's technology stack and third-party software applications are connected to it, is often referred to as the hub-and-spoke model. The downside of this model is it creates a complex patchwork of systems, integrations, and vendors for hoteliers to manage. This can be time-consuming and confusing, not to mention a distraction from the higher calling of taking care of guests.
To help mitigate these challenges, more properties are opting for an open, cloud-based hospitality platform. In this model, one technology company provides a core suite of fully integrated applications, which may include a PMS, booking engine, channel manager, revenue management system, payments solution, digital marketing solution, and guest engagement tools. All these applications work together to help operators generate more bookings and deliver a seamless, efficient guest experience.
The platform model allows data to flow freely across integrated systems and makes it accessible to all users. Because guest information is consolidated into a single profile, issues of data silos, duplication, and manual input errors are alleviated. The versatility of the platform makes it suitable for a broad range of property sizes and types, including operators of multiple properties. By automating an ever-increasing number of tasks, all business types can benefit from greater efficiency and reduced labor costs, not to mention more reservations and happier guests.
Marketplace PMS integrations
But what if a property wants to use a software application not offered by the platform provider? That's easy. Most hospitality platform providers supply a curated marketplace of integration partners, allowing customers to browse the options and select the applications that best fit their needs. Often, an API is already built for the application, and it's a simple matter of plugging it into the PMS and configuring the software.
Benefits of the hospitality platform model
Here are just a few more advantages of the hospitality platform model.
The lodging operator is provided with a core tech stack of fully integrated solutions, with only one vendor to work with, one sign-in for staff, and one support center to go to for help.
The tech stack can be customized based on the property's needs.
Lodging operators can choose from an array of applications ranging from a point of sale (POS) system to key card software to a reputation management solution.
Critical PMS integrations
With so many software solutions to choose from, how do lodging businesses prioritize? Here are three of the most important integrations.
1. PMS – Revenue Management System (RMS)
A revenue management system helps hoteliers maximize revenue by helping hotels optimize room pricing, availability, and inventory controls and by monitoring competitor pricing behavior and market demand. When an RMS is integrated with the PMS, hotels can manage inventory and pricing more efficiently and produce accurate, timely forecasts of future demand to guide marketing and revenue strategies.
2. PMS – Point of Sales (POS) System
A POS solution is used to process guest transactions and manage the sale of food, beverage, and services in outlets such as the hotel bar, restaurant, gift shop, and spa. When the POS system is connected to the PMS, items purchased in these outlets can be posted automatically to the guest's room charge. Employees can easily verify that guests are registered and have charging privileges, helping to prevent billing errors, fraud, and chargebacks.
3. PMS – Facilities & Operations Tools
Operational solutions enhance efficiency by streamlining processes such as housekeeping and maintenance, scheduling and labor management, team communication, mobile key & keyless entry, upselling, and more. These apps not only make hoteliers more agile in day-to-day operations, but they also help increase revenue and deliver a remarkable guest experience.
Cloudbeds platform integrations
Perhaps it's no surprise that Cloudbeds is a big believer in the hospitality platform model as the ideal integration solution for independent properties. With the Cloudbeds platform, connecting all the software you need to save time, serve your guests efficiently, and grow your business is easier than ever.
Here are just a few of the benefits:
Take advantage of a fully integrated platform, including a PMS, Channel Manager, Website Booking Engine, Pricing Intelligence Engine, Payment Processing, Digital Marketing Solution, Guest Engagement, and more.
Manage your property from one unified platform, with all departments working from the same system, from the front desk to the back office.
Browse the Cloudbeds Marketplace and choose among dozens of third-party software solutions, hardware options, and self-service apps, all connectable to our platform by API.
Join leading companies in other sectors that have adopted the platform model and are enjoying tremendous benefits to efficiency, productivity, and profitability. This includes Apple, Salesforce CRM, and Uber, just to name a few.
Be confident you're working with a leading hospitality technology company. Cloudbeds was lauded as a "Major Player" by IDC MarketScape in the Worldwide Hospitality Property Management Systems 2022 Vendor Assessment.
Find out how Cloudbeds can help you overcome PMS integration challenges with a fully integrated platform.
Published on 26 June, 2023