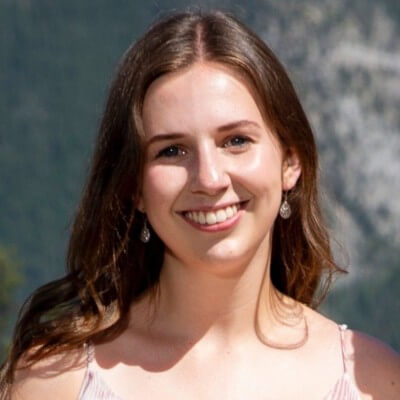 Imagine a bottle of wine waiting for you in your room upon arrival at your hotel. Or a morning yoga class offered on the hostel's rooftop. Even just a late check-out to prolong your vacation before returning to the airport.
Upsells can transform the guest experience from good to great and leave a lasting impression. They are often an overlooked but highly valuable component of a hotel's revenue management and guest experience strategy. Phocuswire found that ancillary bookings (or upsells) represent a $28 billion opportunity for properties to drive more revenue, increase engagement, and build customer loyalty.
How can accommodation providers implement an upselling strategy? Here we discuss how to implement upselling opportunities throughout the guest journey, upsell techniques to incorporate, and upselling tools.
What is upselling in the hotel industry?
Upselling is the practice of offering guests additional features or add-ons to enhance their stay for an extra cost.
An effective upselling strategy includes relevant offers explicitly developed for your property's guest demographics. Additional services and add-ons should be carefully thought out to add value to a guest's stay.
Why is upselling important?
Upsells are mutually beneficial for hotels and guests; they help hotels generate more revenue while adding value to the guest experience. Additional benefits include:
Increased guest satisfaction by allowing guests to customize their stay to fit their travel style and expectations.
Customer loyalty through customized experiences.
Increased profitability (engaged guests spend 46% more per year than actively disengaged guests).
External risk mitigation (it was found that US hotel operating revenues were down 63.3% on a per-available-room (PAR) basis after the pandemic but just a 31.7% decline on a per-occupied-room (POR) basis, which can be attributed to strong upsell strategies).
What's the difference between upselling and cross-selling?
Upsells are add-ons or features within your property, while cross-sells are products or services outside your property.
Upsells include room upgrades, late check-outs, pet fees, and valet parking.
Cross-sells include city tours, wine tastings, airport shuttles, and bike rentals.
Hoteliers can leverage cross-sells to expand their offerings without investing in additional amenities or resources. By forming partnerships with other local businesses, hotels can keep costs low while delivering exciting opportunities for guests to explore the area.
What should you upsell?
The opportunities are endless for what your property can offer for upsells. Commonly, upsells can be broken into three categories:
Hotel room upgrades and add-ons
Examples include:
Late check out
Early check-in
Pet fees
Upgraded room — rooms with a better view, larger suites, or in-room amenities like a soaker tub or balcony
In-room food and beverage — specially stocked mini bar, chilled champagne, bottles of wine, or a fruit basket
Packages — including romance, family, and special occasion packages (weddings, family reunions, etc.)
In-property services
Examples include:
Continental breakfast
Welcome drink
Parking (valet or regular)
Towel rental
Locker rental
Dry cleaning
Toiletry rentals/purchases (hair dryers, toothbrush, toothpaste, deodorant)
Activities and off-site services
Examples include:
Airport shuttle
Yoga class
Cooking class
Walking tour
Spa treatments and packages
Lessons (golf, tennis, surfing, etc.)
Bike rentals
Excursions to local attractions
Within each category are just a few examples of what you can offer! Be creative and intentional when crafting your upsells, and consider your target audience.
Upselling across property types
While some upsell offers will remain relevant across property types like late check-outs, breakfast, and parking, other upsells are better suited to specific property types.
Hotels. Depending on the type and size of the hotel, room upgrades are a popular upsell opportunity. Better views and larger rooms are favored among hotel guests. For business travelers, upsells like dry cleaning, fitness, and room service are valued.
Hostels. Hostels attract travelers looking for connection and adventure and often benefit from activity upsells, including walking tours, welcome drinks, and bike rentals. Additionally, many hostel guests pack lightly and look to rent towels and hair dryers for an extra charge. To safely store their luggage in shared dorms, lockers can also be a great upsell opportunity.
B&Bs. Travelers staying at B&Bs are often looking for a quaint, local experience. Cross-sells like wine tours or cooking classes are popular, as well as convenience options like airport pick up and drop off.
Vacation rentals. Travelers staying at a vacation rental usually want more autonomy during their stay. Owners should offer parking and pet fees and focus on self-guided activities like bike rentals.
When is the best time to upsell to hotel guests?
Successfully upselling is both an art and a science. It requires an understanding of your target audience to craft creative offers, and proper timing to execute and convert. Including meaningful touchpoints throughout the guest journey from discovery to post-stay is the optimal strategy for reaching guests at the right time and place.
Discovery
In the discovery phase, you need to make your upsell options known. Consider including a storefront on your website explaining your available add-ons and packages. Ensure all your options are integrated into your booking engine to make it easy for travelers to buy.
Live chat is a great tool to help travelers down the path to book and can be used to promote upsells. Studies show that customers that use live chat before making a purchase have a 40% increase in conversions.
Suggested upsells: Pet fees, parking fees, breakfast.
Pre-arrival
Sending guests a quick text message pre-stay can help build trust and also provides an excellent opportunity to upsell when travelers are most excited about their trip. Using guest engagement software, you can send guests a link to your integrated marketplace with preloaded add-ons a few days before arrival.
Suggested upsells: airport pick up, early check-in, city tour, a bottle of wine in room upon arrival.
Arrival
On arrival day, create a frictionless check-in experience by sending a digital registration link before the guest's check-in. This saves your front desk staff time and allows you to include last-minute upsells as part of your digital guest book.
Suggested upsells: room upgrades, valet parking, bike rentals.
In-stay
Once guests have settled into their rooms, send a quick text to ensure their experience meets expectations. In this message, you can see if they need anything delivered to their room or recommend some activities that may interest them during their stay. Utilizing self-service technology in this phase is key to increasing incremental revenue, as customers spend an average of 20% more when ordering themselves.
One day before departure, reach out to see if they'd like anything on their last night or need transportation to the airport or train station.
Suggested upsells: spa packages, sightseeing tour, late check-out, airport transportation.
Post-stay
Upsell opportunities don't end once a guest leaves your property. It's important to follow up periodically with special 'loyalty' emails and texts which contain offers on your rooms and services.
Suggested upsells: discounted packages.
10 hotel upselling techniques
There's no doubt that upsells bring immense value to properties of all sizes and types — but many lodging operators struggle to get started. Here are 10 hotel upselling techniques to help jumpstart your strategy:
1. Use personalization.
Ensure that you create packages and draft communications that resonate with your target audience.
2. Offer packages that enhance the guest experience.
Your upsells should provide added value for guests and make sense for your property type and location.
3. Send upsells at the right time.
Be strategic regarding where in the guest journey you're offering extra services. You don't want guests to feel pressured into purchasing something they don't want or need.
4. Include upsells on your website.
Upsells are a fantastic marketing opportunity! Make known what on-site amenities, packages, and other special features you offer at your property. Use a storefront to promote these items and ensure they are included in your booking engine.
5. Don't forget about group business.
Work with local vendors to provide upsell opportunities like premium liquor or seasonal flowers for weddings, family reunions, or other special events.
6. Craft upsells and packages for business travelers.
70% of business travelers are interested in purchasing more than core hotel products as they can expense costs back to their company. Consider food and beverage, fitness, or dry cleaning upsells for this group.
7. Use images to showcase your offerings.
Visuals make a difference when it comes to selling products. Consider using images in your communications to promote your offerings.
8. Partner with local businesses to deliver unique upsells.
Immerse guests in your local community and culture with unique services and activities. Offer tours to local tourist attractions or beer from local breweries.
9. Use hotel upselling software to schedule and automate upsell opportunities.
Simplify your team's job and improve communication with guests with hotel upselling software that automates upsells throughout the guest journey.
10. Integrate your hotel upselling software with your PMS.
To ensure efficiency, your upselling software should integrate with your property management system (PMS), so everything from upsell to folio can be done through a single system.
5 hotel upselling tools and resources
Studies show that the number one reason that hotels don't have an upselling strategy is a lack of technology. Without the right tools and functionality, upselling can be highly tedious and time-consuming. Thankfully, great systems exist within the hospitality industry to support this initiative.
Whistle for Cloudbeds: Whistle for Cloudbeds is a top-rated guest messaging platform that integrates with your PMS and helps properties provide 5-star guest engagement from discovery to post-stay with communication tools that include messaging apps, video, and webchat. With Whistle, properties can send travelers and guests upsells across multiple channels, including messenger, WhatsApp, a digital marketplace, live chat, and more.
Akia: Akia is a messaging platform that enables hotels to streamline operations, facilitate contactless check-in, provide two-way communication with guests and staff, and power guest experiences.
Duve: Duve provides a holistic guest management platform that boosts a hotel's revenue through contactless check-in, a multi-channel communication hub, and a guest app with a built-in upselling system
UpsellGuru: UpsellGuru is a pre-arrival room upselling system that lets guests bid on room upgrades and pre-book ancillary services to enhance their stay.
Oaky: Oaky is a commission-free upselling platform that helps hotels maximize profit and enhance the guest experience.
Canalside Inn generates an additional $1,583 in monthly revenue with Whistle for Cloudbeds
The Canalside Inn is an award-winning, pet-friendly boutique hotel in downtown Rehoboth Beach, Delaware. Using Whistle for Cloudbeds, they offer guests a robust marketplace of upsells, including:
Early check-in
Late check-out
Dog walking
Pet fees
In-room massages
Romance rendezvous package.
Using Whistle, Canalside Inn uses a three-step upsell approach:
1) Promote upsell offerings on their website's storefront
2) Send automated messages during pre-arrival, arrival, and in-stay with links to purchase
3) Implement staff notifications to update on fulfillment status
Their upsell strategy has resulted in an average order value of $66 and over $1,583 in additional monthly revenue!
Increasing revenue and guest satisfaction with upsells
Incorporating upsells throughout the guest journey is more than just a smart revenue management strategy. A well-thought-out upsell catalog results in higher guest satisfaction and loyalty. With the help of upsell technology, hoteliers can schedule and automate upsell touchpoints to streamline the process without additional work. Remember to measure what upsells are most popular across your target audience and gather feedback to make improvements.
Ready to increase revenue through upsells? Learn more about Whistle for Cloudbeds.
Published on 24 November, 2022