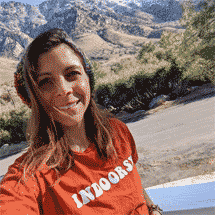 While most hotel chains and other lodging properties are taking a hit during the COVID-19 crisis, motel business is on the rise due to the increase in summer road trips.
For motel owners, this is a welcome sign – and a major business opportunity. To seize this burst of demand for affordable and accessible accommodations, it's time to leverage the power of motel management software.
Here are four ways that you can grow your business using the right software.
#1: A commission-free booking engine to drive direct bookings on your website 24/7
With a customizable booking engine that integrates with your website, you can take secure payment and direct reservations around the clock.
You'll also get fewer calls asking for more information, which gives you more space to handle other pressing tasks. And guests will be happier with a complete self-service booking flow, which is something that they've come to expect.
#2: A channel manager that helps you sell more inventory in the right market
If you're currently limiting your OTA distribution channels so you can manually manage inventory without being overwhelmed, you're also limiting the amount of revenue you could be earning, not to mention risking double bookings.
By using an integrated channel manager that manages inventory on all your chosen channels, your availability will always be current, and you can distribute your inventory more widely and access new guests.
#3: Motel management software that's easy to use and train on
When it comes to motel management software, simplicity and ease-of-use are essential. The last thing you need to be added onto your long list of to-dos is "learn complicated new software." And you know that if it's complicated for you, it's also going to be difficult to train your staff.
Look for software with a user-friendly interface and features like drag-and-drop capabilities and one-click operations. It's also a plus to have good onboarding support and 24-hour customer service so you can always reach a representative should you need help.
#4: Automations that limit manual work
Tired of all the manual work and paperwork you do each day? With automation, you can eliminate tedious manual tasks and errors so you have more time for higher-impact tasks, like providing excellent service to your guests and earning great online reviews.
The right motel management software can save you up to 6 hours of work per week by automating tasks like distribution, pricing, OTA channel management, guest confirmation emails and more.
As more and more people are deciding to travel domestically and take road trips, motel owners and operators are in the unique position to cater to the market demand while growing their business. The right motel management software will be a strong ally in helping you boost reservations, earn more revenue, and claim your share of the burgeoning market.
Published on 13 July, 2020