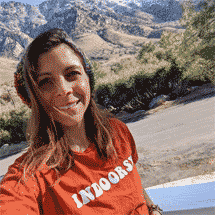 A global distribution system (GDS) is one of the best ways for hoteliers to promote their hotel in the global corporate travel market. It's a critical component of a well-rounded distribution strategy and helps hotel management increase occupancy within the lucrative corporate travel segment.
Here we'll review what exactly a GDS is, the two primary rates supported in a hotel GDS system, the types of hotel properties that will benefit most from a GDS connection, and the three most prominent GDS players in the hotel industry.
What is a GDS in the hospitality industry?
A global distribution system is an online system that delivers real-time hotel, airline, train, and car rental inventory, room rates, discounts, and more to travel agents and other businesses.
In the hotel industry, a GDS acts as a middleman between a travel agent and a hotel's central reservation system (CRS) to showcase a property's available inventory and rates so that agents can purchase flights and book rooms on behalf of travelers. Some travel agencies also provide self-service portals (Egencia, CWT) to travelers that use GDS inventory but operate similarly to today's online travel agencies.
Many travel agents and corporate bookers still use a global distribution system to build customer relationships and book travel services. Users have access to specially negotiated prices and room types that aren't available on OTAs or other distribution channels, allowing them to quickly evaluate and book the best, most affordable options.
4 benefits of a global distribution system
Now that you know the GDS hotel definition and how it works, we can dive into the benefits of using a hotel GDS:
Presence on a corporate travel platform
A hotel GDS gives your hotel access and visibility to thousands of travel agents and corporate bookers worldwide looking to buy hotel rooms either individually or as a package, broadening your sales possibilities.
Integrates with your PMS for real-time inventory updates
A global distribution system can integrate with your Property Management System (PMS) so that the reservation process is fully automated and your room availability is updated across other OTAs and your direct bookings site.
Exposure to higher-paying clientele
As part of a GDS hotel booking system, your property will be exposed to a more targeted, professional travel community that can be difficult to target through your hotel website or online travel agencies (OTAs). In addition to being listed on a GDS, you can invest in paid advertising to increase your exposure even further on these systems.
Increased revenue opportunities
A hotel GDS provides several new opportunities to grow hotel revenue, including participation in attractive package deals (hotel, airline tickets, car rental, tour operators, etc.), increased return business, and longer stays.
3 hotel types that benefit most from a GDS
Hotels with a three-star rating or above. 20 rooms or more, and an average of $100 dollars (€90 Euros) rate per night
Hotels that can cater to corporate customers. 24/7 reception, high-speed internet, private rooms, a business center, an in-room workspace
Hotels within a 60-mile (100-kilometer) radius of an airport. Corporate travelers often prefer to stay close to the airport for convenience.
How do GDS systems work?
GDS services are only available for authorized users who are licensed and registered since the GDS hotel booking system allows companies, such as travel websites and corporate bookers, to book travel on behalf of others.
A GDS has the power and functionality to send its inventory to OTAs. So, it's possible to list a room on a GDS and sell it on a website like Booking.com or Expedia.
Hotel owners can load two main types of rates on a GDS system for hotel bookings: public rates and negotiated rates.
Public rates are visible and bookable to all agencies in a GDS and are subject to commissions paid to the booking agency. Common public rates are the Best Available Rate (BAR), Corporate (COR), and Government (GOV).
Negotiated rates are only visible to service providers with which you have a special agreement. The authorized agencies that can book these rates must enter an agreed-upon GDS hotel code called a Rate Access Code. Since negotiated rates are based on net rates, they are not subject to commissions.
Negotiated rates are often reserved for large corporations with offices, plants, or factories near the hotel. The hotel and the company need to make an agreement and decide on a sale price together before the negotiated rate can be activated. Negotiated rates typically come about in two ways:
The travel manager of a large corporation negotiates discounted rates at participating properties
A local sales manager of a hotel negotiates a discounted rate with a local company.
There is also a possibility to have rates that correspond to a Consortia program or Travel Management Companies (TMCs). Consortia and TMCs are large, global travel agency groups and hotel groups that come together under one umbrella. Travel agents can search for hotels using GDS hotel codes dedicated to Consortia programs or TMC groups. The rates that appear for these groups are negotiated beforehand with the hotel.
3 major global distribution systems
In terms of hotel GDS providers, three main giants dominate the market:
Amadeus
Amadeus has been connecting travel providers to travel sellers since 1987. They serve over 770,000 hotels in 190+ countries worldwide and have a global team of 19,000 employees. Aside from hotels, Amadeus also services airlines, airport operators, rail operators, ground handlers, car rental companies & transfer providers, insurance provider groups, and cruise lines & ferries.
Sabre
Sabre has been part of the birth of airline automation since the 1960s. Today, they have almost 400,000 travel agents in their global travel marketplace. Their technology products include travel-focused mobile apps, check-in kiosks, airline and hotel reservation networks, ticket agent terminals, aircraft & crew scheduling systems, revenue management solutions, and more.
Travelport
(Galileo, Worldspan, Apollo) – With origins leading back to 1971, Travelport GDS encompasses the Galileo, Worldspan, and Apollo GDS systems. Their worldwide travel retail platform services travel agencies and suppliers with distribution, technology, and payment solutions, among others. They have partnerships with hotel chains and boutique hotels to develop targeted promotions and flexible rate models to gain greater visibility in their markets.
Connecting your hotel to a GDS with Cloudbeds
Cloudbeds users can connect to global distribution systems via the channel manager. This approach will save you the trouble of connecting to a hotel GDS individually, which can come with expensive setup fees and additional costs. Cloudbeds' simple solution connects you to a system that connects to the big three GDSs mentioned above, allowing you to manage all your GDS accounts from one platform.
Cloudbeds users have three options for connecting to hotel GDS providers:
Hotelnet
Hotelnet has more than 10 years of experience working in GDS distribution for hotels worldwide. They are an Amadeus partner and work closely with them to provide the best service for their hotel customers, including expert support. Hotelnet provides a risk-free connection with no fixed fees and no binding contract.
Reconline
Reconline connects your hotel to Amadeus, Sabre, Travelport (Galileo, Worldspan, Apollo), and Axess (Japan) via an online platform that gives you complete control of your availability, pricing, descriptions, and more. The Reconline team will help you set up your company rate agreements for success and will handle commission delivery for you.
Hotusa
Hotusa specializes in equipping independent hotels with the tools they need to work with the resources typically only available to large chain hotels. They are the world's leading independent hotel consortium, with nearly 1,000 hotels represented in GDS. Hotusa can help your hotel gain a wider reach, visibility, and diversification.
The Cloudbeds Hospitality Platform makes it easy to connect your properties to hotel GDS providers. Once you've registered with Hotelnet, Reconline, or Hotusa, visit your Channel Distribution page, find the channel name, and follow the step-by-step instructions to establish connectivity between systems.
After you have completed the setup, we'll begin sending pricing and hotel inventory to that GDS provider, just like we do for OTAs. As agents and affiliates conduct online bookings, reservations will appear in your PMS. As ever, your booking engine will be updated accordingly.
Final thoughts
The GDS system will likely evolve in the coming years rather than become obsolete, so it's worthwhile connecting to one if you want to attract more business travelers and make gains in the corporate travel industry.
For the broadest visibility and revenue-earning potential, consider connecting your PMS to a GDS distribution platform that will allow you to connect to several big-name hotel GDS providers and manage your account on one system.
Discover why the Cloudbeds Hospitality Platform is trusted by tens of thousands of lodging properties.
Published on 22 November, 2022 | Updated on 19 October, 2023