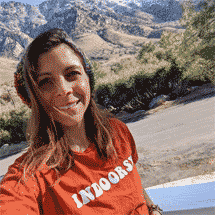 Over the past few years, the hospitality industry has faced the effects of oversaturation in the market due to the growing popularity of vacation rentals and other unique accommodation providers. This overabundance of accommodation choices has led to pricing challenges and the need to be more competitive and agile regarding hotel room rates. It's no longer possible to monitor and update rates monthly or weekly. Instead, hoteliers should optimize their rates daily or even hourly to maximize revenue and occupancy.
Read on to learn more about developing different rate plans, measuring effectiveness, and streamlining your hotel yield management strategy with technology.
What are room rates?
A room rate is the price charged per night for each room category at a hotel, from standard rooms to deluxe suites. Rates are determined by a property's operational costs, competitors, local market, and season. They are dynamic and can change rapidly based on market conditions.
Room rates fluctuate between the base rate (the lowest possible price you can charge to break even) and the rack rate (the highest possible price before discounts).
Room rates have been steadily increasing across the industry, and in July 2022, the average daily rate (ADR) in the US was $159, a 17.5% increase from 2019.

Why do hotels use different types of rates?
It may seem daunting and complicated to utilize a variety of rate types, but the payoff is worthwhile. Different rates help manage occupancy during high and low seasons, ensuring a steady stream of guests (with maximum revenue potential).
Having a variety of rates also gives travelers more options and flexibility to choose what best suits their needs. It's an excellent way for properties to position themselves against the competition and make themselves the number one choice for travelers.
14 types of rate plans in the hotel industry
There are a number of options for developing hotel rate types for your property. However, there are four key rate plan categories, each with different rate types that are common across the industry. Consider implementing a few of the following to expand your strategy.

Base rate plans
1) Best available rate (BAR) plan.
The best available rate (BAR) is one of the most standard rate plans. It's the lowest discounted rate that can be offered to a guest to break even. Most properties have at least two base rates to cover high and low seasons.

Evergreen rate plans
Evergreen rate plans retain value and usefulness regardless of season, location, or target audience. They can be based on many factors, including cancellation policies, length of stay, booking windows, meals, rooms, and more! They are commonly used and should be included as part of every hotel's strategy. Types of evergreen rate plans include:
2) Breakfast rate plan.
If you have an in-house restaurant or offer a continental breakfast, consider including breakfast in your rate. This is a popular option for families and tourists looking for convenience and a way to save money on meals.
3) Advanced purchasing rate plan.
Also known as Earlybird rate plans, this type of rate plan allows travelers to book and pay for their stay at a discounted rate if their reservation is made far enough in advance. Earlybird offers are usually set up with a non-refundable cancellation fee.
4) Flexible rate plan.
Flexible rate plans offer travelers free cancellation in exchange for a more expensive rate. This rate plan gives travelers peace of mind when booking and is a popular option, especially in a post-pandemic world where conditions remain unpredictable.
5) Non-refundable rate plan.
Non-refundable rate plans offer slightly cheaper room rates to prevent guests from canceling their reservations without a cost attached. Non-refundable rates help guarantee revenue for the hotel.

Promotional rate plans
Promotional rate plans are created based on your market or local area's specific needs to either increase occupancy during slow periods or earn more revenue during peak periods.
6) Special offers and package rate plans.
You can capitalize on local attractions by creating special rates that incorporate other activities or amenities in addition to the cost of the guest room. You may have to do some networking to find local partners who are interested in working together on these packages. For example, a hotel in Banff may create a 'Ski & Stay' package that includes a pass to a local ski hill with a night's stay.
7) Government or student rate plan.
If your local area consists of many government personnel or students, consider implementing a special rate tailored to this group. It's common to offer a 10-15% discount to members of these groups when they present a valid ID.
8) Membership rate plan.
Consider if there are any travel partners you could target to offer membership discounts. An example would be offering AAA members a special rate on rooms. AAA auto insurance members are commonly offered discounts across the United States.
9) Loyalty rate plan.
Attracting new guests can be expensive. Research shows that bringing in new customers costs 16 times more than retaining existing ones. Loyalty rate plans are a great way to keep costs low and encourage repeat guests. Use guest messaging to stay in touch with former guests and provide special offers and rates to entice them to book a return visit.
10) Event rate plan.
Take advantage of special events hosted in your city with special event rate plans. Consider events like concerts, sports games, and conventions and create special rates that offer guests a discount on their stay when they buy a ticket to the event.

Dynamic rate plans
Dynamic rate plans use BAR as the basis and set discounts based on guest demographics and purchasing behaviors to drive occupancy.
11) Length of stay rate plan.
One of the most commonly used rate plans is length of stay (LOS) which requires guests to book a minimum number of nights. It's typically used when demand outweighs supply, but it can also be leveraged to encourage guests to stay longer with a lower nightly rate if your goal is to increase occupancy.
An example of when a length-of-stay rate plan could be used is during the weekend of a music festival when hotels are in high demand. By implementing a 4-day LOS restriction, guests must stay for a minimum of 4 nights, thereby prioritizing longer-stay bookings, which are more profitable, over guests just looking to stay for the weekend.
12) Last-minute rate plan.
Google found that last-minute travel search requests have increased by 519% in the last five years. Hotels can use last-minute discounts to fill empty rooms fast to win this segment of last-minute travelers.
13) Corporate rate plan.
If business travelers are part of your hotel's target demographic, corporate rate plans should be used to manage the types of businesses and tiered rates that could be offered.
14) Group rate plan.
For hotels that host small groups such as seminars, weddings, or birthday parties, it's a good idea to have a dedicated rate plan that allows you to price and sell these bookings easily.
Why are hotel rate plans important?
Hotel rate plans are critical because they help you manage your hotel's occupancy, drive more direct bookings, and increase revenue through room sales.
Without different rate plans, it would be challenging to maintain high enough occupancy levels every day of the week across all different types of hotel rooms.
Rate plans provide travelers with clarity and flexibility. A recent survey found that 83-92% of travelers want clear and easy-to-find information about room rates, including refunds, cancellations, and rebooking options.

6 hotel rate type best practices
Understanding rate types and putting them into action can be challenging! Here are a few best practices to remember.
1) Consider how your BAR is fairing in the market when creating an advanced purchase rate plan.
2) The actual room rate should not be publicly visible in package rate plans.
3) Only display five rate plans at once on your website.
4) Maximizing occupancy through more affordable rates is often better than maximizing profit through higher rates.
5) Always be actively monitoring your local market and competitors and be prepared to adjust your rates accordingly.
6) Make sure your website and booking engine are optimized for mobile! 72% of mobile bookings happen within 48 hours of last-minute Google searches.

5 pricing strategies to consider
Pricing strategies are not one size fits all, so it's recommended that hotels use a combination of strategies depending on market trends, revenue goals, and target demographics. Here are 5 pricing strategies to consider.
Open pricing.
This strategy gives hotels the ability to set prices at differing levels to maximize revenue. Open pricing is ideal for independent hotels that can be agile with pricing. Essentially, Open Pricing involves setting rates for channels, different room types, and dates that are independent of each other, allowing for more accurate forecasting.
Value-added pricing.
If you offer more value or a premium experience, you should set your room rate higher than the competition. For example, you can implement value-added pricing if you offer high-end or organic toiletries for guests to use instead of standard toiletries.
Discount pricing.
This strategy is used to boost occupancy during low seasons by dropping base rates. Ensure you make up the lost revenue through upsells and other services (or during the high season when rates increase).
Price per segment.
Offer the same product at different prices depending on the type of customer. Consider offering family rates or corporate rates. With this pricing, your rates can be lower if the guest commits to either booking a certain number of rooms or a specific number of days.
Penetration pricing.
New to the market? Lower your prices to gain market value quickly and initiate word-of-mouth referrals.
Read more about pricing strategies and best practices.
Measuring rate effectiveness
While implementing different pricing strategies and rate plans is a great idea for hotels, the strategies are useless if you don't measure their effectiveness. Ensure that you are creating your rate types with unique names or codes within your property management system (PMS) so that you can track occupancy, average daily rate (ADR), revenue per available room (RevPar), and room nights sold.
You can use Cloudbeds' calculators to simplify the process and easily calculate your Occupancy, ADR, and RevPAR.
Once you've tracked performance after a period of time (weekly, monthly, or yearly), you can determine the effectiveness and identify trends to help guide decision-making.
Managing rates with technology
Without a designated revenue manager, keeping your pricing competitive 24/7 can seem impossible. Thankfully, revenue management technology exists to help hoteliers of all sizes adjust and control rates through pricing alerts to streamline hotel operations.
Cloudbeds' pricing intelligence engine (PIE) ensures that your rooms are listed at the ideal price at the right time. PIE uses automation and competitive intelligence to trigger pricing alerts and allows you to quickly compare and update your property's rates across various channels.
PIE is built into the Cloudbeds platform so it's integrated with your PMS, booking engine, and channel manager so you can update your rates across online travel agencies (OTAs) more efficiently. Revenue management technology will help make sure you don't miss out on important revenue opportunities.
Find out how Cloudbeds' Pricing Intelligence Engine can help you maximize room revenue.
Published on 11 November, 2022