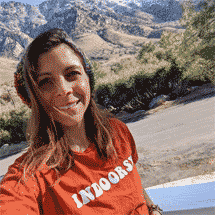 As the world adjusts to life with COVID-19, hoteliers face a new challenge: how to reopen properties safely within the context of an ongoing global pandemic. Reopening must take into account local government regulations and that the virus is still circulating for now, fueling uncertainty among travelers and staff alike.
So where to start with hotel reopening?
In this guide, we aggregate recommendations and best practices from major companies and global organizations around three key areas: staff and guest safety, cleanliness, and adherence to channel-specific requirements. These three areas help ensure that your plan is well-suited, though you may have other considerations to take into account as well.
We've summarized the key points from the recommendations provided by global organizations and brands so that you can make the best plan for your individual situation. Step by step, day by day, we're making it through this!
Guidelines for a Safe Hotel Reopening
First and foremost, a safe hotel reopening requires confidence from staff that they will be kept safe at work. A safe staff is best equipped to ensure guest safety, and guests need to be confident in a property's safety prior to booking.
To maintain a safe environment for everyone, you can start by establishing policies, procedures, and training to support the health and safety of employees and guests. This includes establishing procedures for guests and employees that show symptoms of COVID-19 either while on property or after a stay.
BEST PRACTICES FOR STAFF AND GUEST HEALTH
Personal protective gear for all employees

Complimentary masks and hand sanitizer for guests, ideally at check-in

Touch-free hand sanitizer stations around the property: at the front desk, at all exits, and inside bathrooms

Front-of-the-house and back-of-the-house signage to promote health and hygiene, including inside bathrooms

Temperature checks of staff before shifts

Enhanced cleaning procedures in all guestrooms, public, and high-touch areas, such as cleaning door handles hourly

Touchless technology wherever possible at the front desk, onsite restaurant/cafe/gift shop, spas, and other retail areas. When that's not possible, staff should sanitize between uses (such as the pen used for signatures during check-in).

Physical distancing of guests and employees with methods such as reducing restaurant occupancy, spacing out staff at the front desk, concierge, valet and elsewhere, and encouraging distance between guests in line by adding floor stickers.
Tech tip for going Touchless: Cloudbeds + Lynx
Eliminate guests' need to stand in line at check-in or go to a nearby location to pick up a key. With Lynx and Cloudbeds, guest check-in and check-out are seamless.
BEST PRACTICES FOR COMMUNICATION
Communicate early and often about your property's sanitation procedures

Update relevant areas of your brand communication to call out enhanced sanitation procedures

Make it easy for guests to share concerns with management

Maintain daily reminders in staff meetings

Hold weekly staff briefings on sanitation to maintain internal focus and consistency, while also giving staff a chance to discuss concerns
Tech tip for Guest communication: Cloudbeds + Whistle
Communicate with guests and staff via SMS and mobile messaging before and during the stay. All guest info is synced with your Cloudbeds PMS.
Guidelines for Enhanced Cleaning
Travelers are more attuned to cleanliness than ever before. As guests begin to familiarize themselves with each brand's cleanliness policies, they will begin to compare and contrast cleanliness as a key differentiator when choosing where to stay.
The cleanliness standards of the major brands are a good reference point to start with. Smaller properties can adjust the procedures where necessary and still adhere to the general global cleaning standards shared by governments and health organizations. Below are a few examples of how some brands are adapting their cleaning procedures to meet new standards.
Tech Tip for housekeeping: Cloudbeds + Flexkeeping
Exchange information with your teams, resolve maintenance issues and stay informed about everything that's happening at your property.
BRANDS
Marriott CEO Arne Sorenson recently shared the global brand's "commitment to cleanliness." It includes further enhancing cleaning standards with strong sanitizers and technology such as electrostatic sprayers and modifying interactions between guests and employees to adhere to social distancing protocols. They are also putting together a Global Cleanliness Council with experts "in food and water safety, hygiene and infection prevention, and hotel operations" to create "a new generation of global hospitality cleanliness standards, norms and behaviors."
Airbnb is developing a new Host Cleaning Protocol and host certification program so guests will be able to search for certified hosts. The protocol requires masks and gloves for anyone cleaning the property, usage of regulatory-approved disinfectants, and a 24-hour wait period before entering for cleaning after guest checkout. There's also a new feature called Booking Buffer which spaces reservations at least 72 hours apart to keep the home empty between stays.
Accor has launched a cleaning standard "label" that was created alongside doctors and epidemiologists in partnership with Bureau Veritas. The label will certify compliance with safety standards and cleaning procedures. Customers in Europe can check a dedicated website to say whether a specific hotel or restaurant has been certified compliant.
GOVERNMENT AND ORGANIZATIONS
The World Health Organization (WHO) has created guidelines to ensure that the accommodation sector can protect its staff and clients. The document will help any authority involved in public health to respond to a public health event in hotels and tourism accommodation establishments. We recommend adapting the measures to your local context after reviewing the WHO's operational considerations for COVID-19 management in the accommodation sector.
The World Tourism Organization (UNWTO) has strengthened its collaboration with the WHO, pulling all of the organization's recommendations into an official website: COVID-19: Putting People First.
Australia has answered essential questions for hotels, such as what is the risk to staff and what to tell guests in a FAQ-style resource to shape hospitality reopening plans within the country.
New Zealand's Ministry of Health offers guidance on cleaning a room that has been used by a suspected, probable, or confirmed case. Hopefully, you won't need to use it, but it's an informative resource on precautionary measures related to possible infections: General cleaning information following a suspected, probable or confirmed case of COVID-19.
Guidelines from major OTAs
As you begin planning your hotel reopening, you must also consider the guidelines provided by each of your distribution channels. You have to make sure that your property adheres to any channel-specific guidelines. That way you can preserve your presence on that channel while also assuring incoming guests that you're in compliance with each channel's standards.
Booking.com encourages you to take responsibility for safety with general guidelines for homes and apartments to ensure your hosting experience goes smoothly. Also, if you are a Booking.com partner, check out the update regarding Forced Circumstances.
Expedia provides the latest customer service and travel updates for all of its customers and partners. You may find their advice helpful to share with your guests.
Airbnb answers questions about hosting during coronavirus and its updated COVID-19 cancellation policies. The company also offers its recommendations on minimizing the impact of the pandemic on your business and what to do after potential guest/host exposure.
TripAdvisor explains how you can mark your property temporarily closed during this unprecedented time.
For more policy updates from the most popular channels on Cloudbeds, check this page.
Other Resources: Recovery Guides, Data and More
As you create a plan for your property, it is advisable to align not only with recommendations from global organizations but also those in your local and regional areas. You should be deliberate when planning so that you adhere to all relevant guidelines.
As we've all experienced, this is a fluid situation that changes often. Below are some additional resources you can check to stay up-to-date with the latest information in your area.
Guidelines for dealing with COVID-19 during a Hotel Opening: the possible courses of actions hoteliers and hosts can take while opening a new property during the pandemic.
DATA
LIVE UPDATES
Published on 20 May, 2020