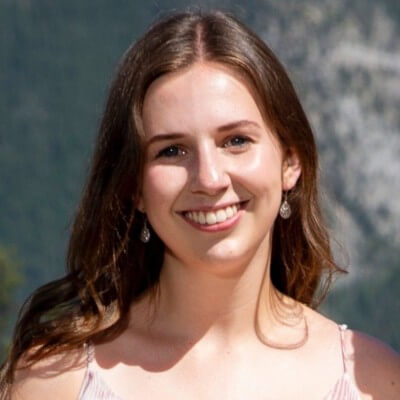 Think of the last time you made a payment online. Maybe it was placing an order on Amazon or calling an Uber. These transactions are as simple as clicking a button, and the rewards are almost immediate.
Now, think about the payment experience you offer guests. Is their information auto-populated via Apple Pay, or do they have to dig through their bag to find a credit card? Do they pay upfront, place a deposit, or pay in full upon arrival months after booking? How long do they have to wait at the front desk as their card details are manually entered, or are they able to quickly tap the payment terminal?
Payments in the hospitality industry are notoriously slow to adapt to market trends, in part due to the nuances and complexities unique to the space. However, times have changed, and it's no longer realistic for lodging businesses to operate the way they once did.
That's where a hospitality-focused payment solution comes into play – built specifically for the industry and backed by a team of experienced professionals, these solutions can help transform the guest experience from disjointed and inefficient to fast and frictionless.
To provide background into the intricacies of hotel payments and how an experienced team and customized solution can be a game-changer for lodging operators, we spoke to Marcus Marcondes de Carvalho, Payments Risk Compliance Manager at Cloudbeds.
A brief overview of payment processing
The payments landscape is constantly evolving. While cash still has its place, there's no denying that credit cards and digital payments are becoming the norm. This shift isn't just about convenience; it's also about providing guests with a frictionless experience.
So, how does this process actually work? Marcus broke down the payment process into 3 phases.
1. The initial transaction. When a guest pays with a card online or in person, the payment processor (Cloudbeds, for example) sends an electronic message to the bank through the credit card processor (like Mastercard). This message seeks authorization from the guest's bank for the intended charge.
2. The bank's response. Once the bank receives this request, it processes the information and sends back an authorization code to signal the transaction can proceed.
3. The funds are transferred. Following the authorization, the guest's bank sets the process in motion to transfer the funds. The payment usually moves to the hotel's merchant account first and, after a holding period, is deposited into the primary bank account.
Sounds simple enough. However, various components complicate this process — something we'll discuss next.
9 unique components of hotel payments
Responsible for ensuring that Cloudbeds customers and their guests' money is handled securely and within regulation, Marcus and his team oversee every step of the payment process, from booking to payout, to prevent any issues or losses.
With over eight years of experience in the payments industry and compliance and 12 years of experience in fraud prevention at companies like Apple, Facebook, and Booking.com, Marcus has seen a lot.
When asked about the intricacies of hotel payments, he says, "there's two sides – it's simpler because we're working with one industry, but this industry demands a lot of peculiarities and special features that you don't see in many other industries."
Here, we break down the components that make hotel payments unique.
Multiple payment methods. Hotels accommodate various payment methods, including credit cards, debit cards, cash, digital wallets, and more, something Marcus says "is a flexibility not as common in other industries."
Ancillary services. Charges like parking, room service, tours, or rentals are often settled separately at different points in time.
Group bookings. Weddings, events, and conferences are popular at hotels and require specialized billing and payment arrangements.
Dynamic pricing. Pricing is highly variable in the industry due to changes in seasonality and demand.
Pre-authorizations. Marcus says, "reservation systems and booking platforms vary in several aspects, like prepayments, credit card authorizations, and partial payments."
Online travel agencies. OTAs have their own payment processes and policies, which must be managed on a per-channel basis, something that "adds complexity to the payment ecosystem."
Longer waiting periods. Unlike most purchases, accommodations are usually booked months in advance, with many hotels taking authorizations and payments up front, which can lead to higher rates of friendly fraud and chargebacks.
Multiple payment points. From putting down a deposit when booking to paying for the room in full upon arrival and settling any ancillary charges made during your stay, multiple payment points must be made seamless (and without error).
Cancellations and refunds. With longer booking windows come more cancellations, which can result in charges or refunds depending on when a reservation is canceled and the associated policy.
Payment regulations. Payment regulations differ drastically across countries and require the proper reports.
During Passport 2023, Chad Brubaker, Senior Director of Product at Cloudbeds, talked through some of these challenges.
As you can see, hotel payments are complex and require the right system and support to be executed effectively.
Using a hospitality-focused payment solution versus a general provider
While top payment solutions are secure and trustworthy, there are significant advantages to working with an integrated payment solution designed specifically for the hospitality industry, like Cloudbeds Payments. Marcus puts it succinctly, saying, "having a payment processor connected to your management system can assure faster reports, better support with quick answers, and customized features that work better for your business."
Having a payment processor connected to your management system can assure faster reports, better support with quick answers, and customized features that work better for your business.
A solution built for lodging operators
When asked – why Cloudbeds – Marcus says, "other providers will struggle to work with several business models and industries and will be unable to think of certain improvements product-wide that fit the industry. Since Cloudbeds is 100% in hospitality, we have customized our services and products to bring more value to lodging operators." The unique services, support, and features you get from a solution built for lodging professionals are a significant differentiator when it comes to payment solutions.
These differentiators include:
Integration. Using a non-connected bank terminal poses a high risk of manual error when entering payment amounts and updating the folio. With a payment solution integrated with your PMS, you can initiate payment right from the guest folio for the specific amount. The terminal will wake up, take payment automatically, and add that exact amount onto the folio.
Hospitality-enriched data. Since Cloudbeds houses all guest information, we can pull and send hospitality-enriched data as evidence to banks in case of disputes, an extra layer of protection that Marcus says isn't available via a third-party gateway.
Risk assessment score. Using AI and machine learning, Cloudbeds can associate a payment method to a user using information like purchasing behavior and payment history to create a "user fingerprint" and risk assessment score. This score helps see if there's a history of chargebacks or fraudulent activity associated with the card.
Reduced reconciliation time. With all of your data in one system, you can access various reports at your fingertips. This includes general reports, payout reports, and transaction reports.
In-house dispute management, risk analysis, fraud detection, and general support. An essential part of a hospitality-focused solution is the support from dispute management to fraud detection and risk analysis.
See how a hospitality-focused payment solution works.
Solving payment challenges with dedicated support
To help simplify payments as much as possible and free up time to spend on the guest experience, the Cloudbeds Payments support team is split into two groups: Customer Service and Operational Risk. Marcus explains, "the Customer Service team has the insight and knowledge to solve any payment challenges for customers, while the Operational Risk Team proactively identifies and mitigates any issues like fraud or chargebacks."
The team is responsible for four main areas:
Dispute management. In case of any disputes like chargebacks, the in-house dispute management team acts as the middleman between the bank and lodging business, providing guidance on how to proceed with the dispute. Marcus says, "our goal at Cloudbeds is to instruct our customers in how to be more efficient in providing evidence to win and reverse disputes and chargebacks in their favor."
Risk analysis. Marcus' team provides an evaluation of transactions and property accounts to flag potential issues and check for inconsistencies. He says, "based on this data, we can identify trends linked to other payment issues and protect our customers."
Fraud detection. The in-house fraud detection team is responsible for spotting unusual activity before it happens to help customers avoid financial loss. At Cloudbeds, Marcus shares that "we have systems in place to flag possible issues for our customers to alert us of any fraudulent patterns." From here, the team reviews the data to catch fraudulent attempts.
Payments support. Lastly, Cloudbeds has a dedicated team to solve customer payment challenges. In the background, the team continually works to add new features and customizations that will help lodging businesses. Marcus says, "since the support is the same as your management system, you'll get faster answers and more in-depth help."
As a final piece of advice, Marcus suggests that lodging operators "look for a product that's really focused on your needs. At Cloudbeds, we're hospitality experts – if you use any other provider and need specific support or customizations, they won't be able to do it."
The Customer Service team [at Cloudbeds] has the insight and knowledge to solve any payment challenges for customers, while the Operational Risk Team proactively identifies and mitigates any issues like fraud or chargebacks.
Getting started with Cloudbeds Payments
The Cloudbeds Platform is easy to set up and even easier to enable payments. Customers who use Cloudbeds Payments have seen significant time and cost savings.
Jasmin Wilson, Front Desk Manager at Dahl's Motel, for example, saves over 8 hours a month in reconciliation time with Cloudbeds Payments, while Thomas K. Petersen, Managing Partner at Himmapana Villas, has been able to drive more direct bookings thanks to integrated payment processing.
You have the opportunity to save costs by streamlining your operations while also creating a better, safer, and less invasive payment experience for your guests. That'll give you back time and energy to focus on what you care about most: offering travelers an unforgettable stay.
What are you waiting for? Get started using Cloudbeds Payments.
Published on 08 November, 2023 |