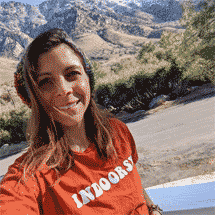 Who are the most common hotel guests staying at your property? Before you can create a profitable distribution strategy, manage your hotel's reputation, or make a local guide for your guests, there's one skill you must master first: crafting your hotel guest personas.
What is a guest persona?
A guest persona is a typical representation of your property's guest demographic. Defining your guest persona will help you understand the type of hotel guests your property attracts so you can create more targeted marketing campaigns and focus your branding. Without knowing your guest personas, most of your efforts to attract more reservations will be weak at best.
Only once you understand your ideal guest(s) can you craft the types of offers, communications, and strategies that resonate most with those demographics. Of course, your property will likely attract different types of hotel guests over time, and we're not saying that you only speak to one type of guest.
Every hotel, hostel, or bed-and-breakfast in the hospitality industry has a core demographic of a few guest personas that are ideal for targeting or that overlap between the ideal guest (the type of guest the property wants to attract) and the actual guest (the type that actual books). The goal is to attract as many ideal guests as possible. To do that, you must know the types of travelers that might walk through your door.
Look at this snippet from The Turndown Podcast, where Asa Firestone, a hospitality entrepreneur, describes what types of guests stay at his property.
Once you've nailed down your guest personas, the rest falls into place: your distribution, marketing, and revenue management strategies become much clearer and more focused. When you know who you're trying to reach, creating pricing strategies, a personalized hotel guest experience and the right messaging is easier.
How to identify your types of hotel guests?
Guest personas give you the clarity and confidence to implement effective hotel management and hotel operation strategies for your hospitality business. You can categorize guests in several ways based on their demographics and behavior.
The type of hotel guest examples we mention are meant to help guide you as you analyze and build your own guest profiles. It's a valuable exercise to go through and create profiles of your aspirational and/or typical customer base. Here are a few tips to get you started:
Look at your sources of demand. Your data can reveal so much about your guests' preferences. Each market segment should be examined to determine emerging and existing personas. Analyze where your demand comes from, and why those guests are choosing to book at your property.
Test new segments from your database. Another way to identify guest personas is to test different segments in your database for engagement and conversion. Each new segment is an opportunity to identify new personas, as well as develop a deeper understanding of your existing ones. For example, the Cloudbeds Hospitality Platform allows you to pull reports to check your reservations by country, rate plan, and channel. You could use these reports to look for patterns and help your hotel staff better understand your ideal type of guest.
Ask your best guests. The best way to attract more of the same type of guest is to simply ask your best guests how they found your property and why they chose to book with you. For example, to attract more leisure travelers, talk to a few leisure travelers staying at your property to see what drives them. The better you understand that, the easier it is to find others like them. And as an added clue, read your negative and positive reviews on Tripadvisor and alikes to understand guest expectations and guest satisfaction!

10 hotel guest persona examples
To help you identify different types of guest personas for your property, we put together a list of the typical types of guest travelers who might walk through your door. Keep in mind that you should use data to come up with your property's own detailed guest personas. You can do this by reviewing your booking history in your PMS (property management system) to see if you notice patterns in age, region, number of guests per room, etc. Afterward, you can refer to these personas when creating campaigns or brainstorming strategies. The strongest guest personas will shape your approach and refine your hotel marketing strategy to deliver optimal results!
#1: The green traveler
Who they are: Even though travel is inherently carbon-driven, there's been a notable rise in eco-conscious travelers. These sustainability-minded travelers are keenly aware of the carbon footprint generated by their travels and want to do whatever they can to minimize impact. Some are even replacing carbon-emitting plane travel with rail travel, known as "flight shame."
What they expect: A focus on eco-friendly accommodations and amenities, such as sourcing ingredients locally for your hotel restaurant, using green energy, and reducing energy usage across your property. The most important thing they look for is an authentic commitment to sustainability and not "green washing."
Where they stay: Green Travelers choose all kinds of accommodations as long as the property is environmentally conscious. Many stay at independent, eco-friendly properties, while others prioritize major brands that have made a commitment to sustainability.
How to help: Be transparent and give this type of guest relevant information during the pre-stay stage of the guest journey, on your property website, and within the booking flow so they can confidently choose your property over others. Don't greenwash!
#2: The Gen Z traveler
Who they are: Gen Z is the next generation of travelers. This growing group is made up of gap year students, those on holiday from university, and recent graduates. With each passing year, Generation Zers are becoming a more and more important type of hotel guest to target. They're budget-conscious but often won't sacrifice certain amenities, such as fast WiFi, on-site laundry, central location, and well-designed spaces.
What they expect: Social gatherings are a key reason Gen Zers travel. They expect attractive and modern accommodations with all the comforts of home. They also like to post their trips on social media, so connectivity drives a lot of their decision-making.
Where they stay: Gen Z travelers prefer affordable options like hostels and small hotels. Student travelers enjoy greater transparency and visibility into their options while traveling. An increase in affordable, well-designed properties with workspaces has led to a Golden Age of student travel.
How to help: Gen Z travelers may not yet be expert travelers. Be aware of their needs and help them adjust to life on the road. Practical tips, such as safety and transportation advice, are always valuable to this group.
#3: The digital nomad
Who they are: Digital Nomads earn their living by telecommuting to work rather than being tethered to a physical office space. This means that they can be location independent and work remotely from anywhere with an internet connection. Some are entrepreneurs, and others work remotely for corporations. The common thread is that they are highly mobile. They also rarely travel in large groups (unless a part of an organized remote work experience like Remote Year).
What they expect: Given their work's nature, internet connectivity is the top priority. Unreliable or slow Wi-Fi is usually a deal-breaker. They also expect a flexible space that can be used for work and play.
Where they stay: Digital Nomads are very community-focused. Rather than staying alone in a hotel room, they prefer to be among other like-minded people in a welcoming space with a ready-made community that feels like home. This type of guest is the driving force behind the blending of hostels and hotels, represented by brands like Selina, that offer a community atmosphere, flexible public spaces, and comfortable private spaces.
How to help: Do whatever you can to create a community on demand. Even if it's not at your property, maintain a current calendar of local business and travel-related meetups. Digital Nomads want to dive into the community around them.
#4: The vacationer
Who they are: The Vacationer is a casual traveler who travels one or two times per year based on their company's vacation policy. This type of hotel guest travels with friends, family, or significant others, and rarely travels solo. Vacationers have a decent amount of money to spend but are selective about where they spend it. They have likely done a fair amount of research and know what to expect when they arrive at their destination.
What they expect: Vacationers like to hit all the destination's local attractions. They may travel back to a destination more than once, but not usually. So, when they're in a location, they try to get everything they can out of it. They will likely enjoy guided tours and other sightseeing activities and plenty of time to relax and recuperate before returning to the grind of their normal daily lives.
Where they stay: Vacationers will seek out the best value accommodation but are attracted to established brands in the hotel industry. Independent and boutique hotels will likely be their first choice if they aren't brand loyal to a hotel giant. Their accommodation choice also depends on the type of trip. For beach vacations, they may choose all-inclusive resorts or smaller B&Bs. Value-driven vacationers are also more likely to stay in vacation rentals because they often travel in groups.
How to help: The Vacationer guest persona appreciates recommendations and travel tips, although they may not always seek them out. As mentioned above, they've done their research, so offering some guiding tips will help solidify or modify their plans. It would be a great idea to provide them with a guide to the local area at the front desk at check-in and maybe a map with all the top attractions clearly highlighted.
#5: The business (bleisure) traveler
Who they are: Business travelers take work-related trips. How often a business person travels will greatly influence their brand loyalty. Business travelers are often much less price-sensitive than others because they're not footing the bill. Expect these guests to have tight schedules and to value efficiency and self-service. Also, expect the rise of bleisure travel to continue!
What they expect: They're not there to visit the local sites, but they will be interested in good restaurants both for personal and business purposes. For bleisure trips, the Business Traveler expects a seamless transition from work to play.
Where they stay: Branded hotels often attract frequent business travelers with loyalty programs and free upgrades. However, independent hotels ranging from mid-tier to luxury will attract business travelers who prefer to avoid large hotel brands. Business-friendly short-term rentals (such as Airbnb for Work) are also growing in popularity.
How to help: Restaurant and other business service information (FedEx, Kinkos, etc.) will be helpful to have on hand. Focus on efficiency and self-service (contactless options) so that Business travelers can have greater control over their experience. Business travelers are more likely to need laundry and room service.
#6: The family
Who they are: Many Millennials are now parents. As experienced travelers themselves, they expect to continue their adventures with their kids. The rise of intergenerational travel is also important to note. Families are traveling with multiple generations, leading to competing priorities and different travel styles.
What they expect: These guests will have slightly different needs than other types of guest stays. Families often arrive at a destination with a well-laid-out plan for their activities because organizing a large group can be stressful. Families generally operate on a fairly strict budget, so getting the most value for their money is important.
Where they stay: The Family Traveler gravitates towards child-safe environments with larger guest rooms and ample distractions for the kids. Outside of major brands and resorts with many amenities, families tend to enjoy kid-friendly venues such as independent hotels, inns, and occasionally bed and breakfasts. Vacation rentals are also popular for those who like to self-cater their holidays.
How to help: Think like a parent and be prepared to provide lists of family-friendly restaurants and attractions in the local area. Curate a list of available babysitting services and other family-friendly service providers in your community.
#7: The boomer
Who they are: Boomers are retiring in droves — and taking to travel as a key activity in retirement, spending about $6,300 over 4-5 leisure trips a year. These individuals likely have a bit more money to spend than other types of guests. They often travel in pairs or groups, and they usually don't have children with them.
What they expect: This guest persona enjoys local tourist activities and guided tours. Accessibility is important to Boomer travelers, so extreme sports and off-the-beaten-path activities are less common. Some may require more easily accessible spaces that can accommodate a disability or special need.
Where they stay: Boomer travelers look for comfort in their accommodations. They lean towards hotels, bed and breakfasts, cruises, and inns, but the most important features will be amenities and accessibility.
How to help: These types of hotel guests may not always have access to a mobile app or a smartphone on a trip, so printed materials are welcome, such as local guides and maps with things to do. If your property is affiliated with local tour guides or companies, this will benefit Boomer Travelers. They are usually willing to spend extra on in-destination activities, so upselling can be a great strategy to drive more revenue to your property.
#8: The backpacker
Who they are: Backpackers are typically price-sensitive and only require the necessities when it comes to accommodations. This guest type goes on several trips a year, typically to different destinations rather than the same locations.
What they expect: These guests are interested in seeing their destination like a local. They want to taste authentic food, stay in local neighborhoods, and experience the nightlife. Backpackers will typically keep themselves busy while traveling to soak up all the local experience they can. Free WiFi is essential to backpackers and could be a deal-breaker.
Where they stay: Hostels and cheap hotels are the primary targets for this guest persona. Communal bathrooms and shared rooms are completely acceptable to backpackers, and the savings are well worth the slight trade in comfort and privacy in their eyes.
How to help: As a hotelier, you should have many local recommendations and maps ready for backpackers. While these guests will generally know what they want to do, they haven't planned their trip down to the minute. Backpackers love local tips and will accept all your recommendations – especially if it involves an invite to dinner or a pint at the pub.
#9: The luxury traveler
Who they are: Luxury Travelers have higher expectations and are willing to spend more money on their experiences. While price may not be of the highest concern, value still is. Luxury travelers will usually research their trip (often in consultation with a travel advisor) and have a general plan for what they'd like to do. These travelers are typically older, but not always.
82% of luxury travelers are married, so expect this type of hotel guest to be in pairs or part of a group. This guest persona also cares about their experience because they're trading their valuable time and money for it. Luxury Travelers expect excellent service and are willing to pay more for memorable experiences.
What they expect: Impeccable customer service, high-end amenities, and the utmost attention to detail. Off-property, they look for private tours to popular tourist attractions as well as exclusive access to off-the-beaten-path experiences. Shopping is also usually a major part of their trips.
Where they stay: In addition to reputable global brands like the Four Seasons, they will seek out luxury independent properties, inns, and B&Bs that offer unique and authentic experiences, beautiful accommodations, and excellent service.
How to help: Connections to private tour groups and knowledge of local restaurants will be helpful to this type of hotel guest. Exceptional customer experience and a willingness to help are essential, as is a keen sense of awareness to get them what they need before they even have to ask for it.
#10: The wellness seeker
Who they are: Wellness seekers travel to pursue their health and well-being. They may choose to stay in a location to detox, work on meditation, or stick to healthy eating habits. They often travel alone but hope to connect with a community that has similar goals and pursuits once they arrive at their accommodation. Depending on their end goal, they may choose activities like yoga, spa treatments, fitness classes, outdoor hikes, or even therapy sessions.
What they expect: Depending on what form of wellness they're seeking, these travelers will expect their food and activity options to align with their health goals. For example, those in pursuit of weight loss will expect healthy menu items and access to a fitness center, while those looking for mindful wellness will expect a meditation room or yoga classes.
Where they stay: Wellness seekers often stay at properties that are specifically equipped to fulfill their health goals and already have an active wellness program available, for example, a vegan menu, fitness activities, a meditation room, or a spa center. Still, wellness programs can be expensive, so a property can attract this kind of traveler by offering things like healthy menu choices, a harmonizing design (like feng shui), and partnerships with local fitness and yoga centers.
How to help: If your property doesn't already offer a full wellness program, you can still attract and help wellness travelers by collecting recommendations to local farmer's markets, health shops, and yoga centers. You can incentivize wellness seekers to stay at your property by offering free bikes, a map with jogging trails, and discount passes to use a local gym or spa.
Final Thoughts
You may want to consider creating guest personas that reflect reality and others that are aspirational. Then, you can craft the correct approach for each. Above all, your personas should be accurate and realistic. Complete your own gust persona evaluation as a means to drive your business forward.
Download free templates to define your guest personas.
Published on 21 January, 2020 | Updated on 12 July, 2023