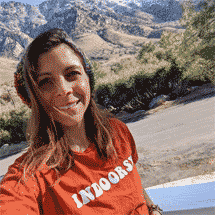 Guests choose independent hotels, bed-and-breakfasts, and hostels for a variety of reasons: intimacy, uniqueness, price, room amenities, and location, just to name a few. Many guests seek out independent properties over chains because of their desire for a closer connection to the local community and neighborhoods within it.
For hoteliers and hosts in the hospitality industry who want to showcase this valuable local knowledge, a robust local guide is a fantastic resource for guests. Since you know your destination well, your guide can help guests discover your city or town through your unique lens.
Read on to learn more about the importance of a well-written guide, how to distribute your guide, and a
free template
to help get you started.
Why you need a well-written and smartly-curated local guide
Serves as a self-service concierge – Guides empowers guests to personalize their own experience. This frees up limited hotel staff resources by centralizing common questions about their stay and the neighborhood, all in one resource. Information that can be included are the check-in process, check-out times, hotel amenities, Wi-Fi password, room service options, as well as a list of recommendations about places in the nearby area.
Deepens the connection between guests and community – City guides have the power to enrich the guest experience while also creating the opportunity to uplift the local community and economy.
Creates a longer-lasting impression for guests – A well-prepared guide reflects your property's unique position in the community. It can work as a communication tool that cements your brand and fosters a positive hotel experience, and a more personal relationship with your guests.
There's also a fourth benefit that many find significant: A local guide is a perfect hotel marketing tool for potential guests researching destinations. Travelers may stumble upon your guide in an online search while planning their trip, or find it on your property's website while researching places to stay and become interested in booking your property for their next hotel stay. The guide can serve as a free advertisement for your property and prove influential in a guest's decision to stay with you.
Now that you're ready to create your own city guide, the following are a few questions to get you started.
How will you distribute your local guide?
An essential benefit of having your local guide available online is the potential boost in your property's search visibility beyond OTAs. Since a detailed local guide provides good content to feature and link to your website, it will give your property more opportunities to rank for specific searches. This content also engages potential guests as they browse your site.
You may also want to consider providing guests with a physical version of the local guide. You can offer the printed guide at the front desk kiosk, in the lounge, or leave a copy in the guest rooms. This option gives guests the ability to carry their guides with them as they head out of their hotel room.
Alternatively, a guide could be provided as a PDF, so guests can download it onto their phones. Providing a downloadable PDF means no printing costs for you, and convenience for your guests since the guide will be easily portable and available on their phones even when they're offline.
Whichever option you choose, there are a few things to consider:
A hotel tech tool as an online guide requires some sort of content management system to host the content and display it attractively on your website as a page, or a blog post.
An offline guide has an associated printing cost. You also need to keep extras stocked so that you can always have guides available for guests.
Both types of guides need to be updated and marketed. Think carefully about how to implement this guest service in your property and how you will let guests know that these guides exist – also ensure that you are getting the most value from them as possible.
Who is your core audience?
Once you've decided on your format, it's time to consider your audience. Ideally, you've already completed a guest segmentation exercise to determine what type of traveler(s) your property most attracts, for example, backpackers, families, business travelers, etc.
If you haven't completed a segmentation analysis, then take some time to look through past reservations in your property management system and also evaluate current guest stays. Who are they? What are their interests? What kind of recommendations did they ask for? A thorough understanding of your guests' expectations as well as curiosities will help keep your guide relevant and give you a solid foundation for deciding which places, attractions, and restaurants to include.
What existing partnerships do you have?
One of the most useful aspects of creating a city guide is the opportunity it provides for you to make connections with local businesses and create partnerships. Do you have a favorite restaurant, art gallery, or swimming pool you love to visit?
If you haven't already reached out to local business owners to forge potential partnerships, the local guide provides a perfect conversation starter to explore potential co-marketing opportunities. Most small businesses welcome the chance to share referrals and work out a commission deal for bringing in new customers. Perhaps you can negotiate a monthly mention on their social media channels in return for placement in your local guide. In cases like this, everyone wins – and the fabric of the local community pulls tighter together.
What content should you include?
Now that you've identified your format, your audience, and your partnerships, you have the groundwork for deciding what content to include. Proper and accurate curation is essential to the success of a local guide, and understanding who you're talking to should guide decisions on what tips and recommendations to share.
Each location has its own unique attractions, points of interest, restaurants, and other noteworthy spots. The task here is to filter your destination's menu of activities through your brand's lens, and then highlight the best places for your property's guests.
Here's a starting point for the types of content to include:
Introduction – Including a brief history of your property and the location.
Restaurants – Curating a list of your team's favorite restaurants is one of the best ways to reinforce your brand and get a variety of local recommendations. The list is also a great conversation starter, so keep one printed at the front desk to share with guests!
Attractions and other landmarks – A new destination can be overwhelming. Provide guests with some direction in shaping their visit. You can include main attractions as well as some hyper-local, off-the-beaten-path spots (such as culture trips or foodie trips), makes it easy to consume for guests.
Packing and travel tips – This section is especially useful for properties that message guests pre-arrival. In those communications, you can point guests to helpful tips for traveling to the destination. Things such as packing for the season are useful, as are more general tips about airport transfers, taxis, and other destination need-to-knows.
Map – A map is a bonus and not as necessary today since most people will travel with phones. However, you can make one with your property as the central location, so guests can know how far and in which direction they need to go to reach the recommendations you provide.
You understand your audience best, so use this list as a framework. You should emphasize the areas your guests may be most interested in – for example, a hostel that attracts younger travelers could include more nightlife recommendations, while a boutique B&B might focus more on culture and food tips.
Next steps
We think local guides are a great way to promote your property and upgrade the guest experience. That's why we put together our best tips into a free eBook that goes more in-depth about how to create a local guide for your guests. We've even included a few free templates that you can use to easily create your own guide.
By following these steps, and putting together your own customized recommendations, you'll have a local guide that you'll be proud of, and that your guests will love. After you've completed your initial version of your local guide, set a calendar reminder to revisit it periodically. Things change… you want to be sure that your guide is up-to-date and useful. It's a great investment for your property!
Published on 02 February, 2021 | Updated on 12 July, 2023