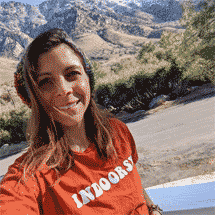 If you've ever wondered why your hotel doesn't show up as high as you think it should on booking channels, you're not alone. OTA ranking it's a very common question…and one that has a wide array of answers because each channel has its own criteria for ranking hotel profiles. These criteria also change frequently, challenging even the savviest hotel operators to stay on top of the latest changes on each channel.
Here are the four steps you can take to optimize your hotel's OTA profiles to improve your ranking, land more bookings – and make more money for your hotel.
Step 1: Understand what OTAs are looking for
The first step to OTA profile mastery is to understand the general framework that third-party channels use to rank hotels for a given search.
Of course, these are just the primary criteria for determining a hotel's OTA ranking. You'll need to pay attention to the most important channels for your hotel so that you can track any relevant changes to their requirements. The best way to do this is to monitor trade media and develop strong working relationships with your local account managers.
Step 2: Audit your Hotel OTA profiles
Once you set up your OTA profiles the bulk of your work might be done, but it doesn't mean you're completely finished. That's because a big part of profile mastery is evaluating what's working and optimizing your profiles across all channels, where necessary. Each channel has its own requirements, so you can spend some extra time fine-tuning and optimizing your content on a channel-by-channel basis.
It's a good practice to view your hotel's profile as if you were a potential guest. The objective is twofold: first, identify areas for improvement at a higher-level and second, look for ways to optimize your profile on a channel-by-channel basis. To be completely thorough, view your OTA profiles on multiple browsers and on both desktop and mobile devices. To prioritize, start with your highest-producing channels first and then work backward.
Here's what to look for in a content audit:
Quality.

Does your property profile feature high-quality images? Are the descriptions accurate and grammatically correct? Are all of your amenities listed? Does the content reflect your brand and guest experience? A profile with high-quality photos and full descriptions will always perform better.

Completeness.

Is the profile fully complete? Are you taking advantage of everything the channel offers? You'll want to upload the required amount of high-quality photos and provide information for each available section. If there's information or images missing, you may be leaving money on the table by not giving the user the information they need to book. Bigger channels have the budget to test what works best with their audience so you'll want to provide all of the information they ask for to receive a better OTA ranking and ultimately get more bookings.

Usefulness.

Does the profile answer all the right questions? Is it targeted to that particular channel's audience? The most useful profiles give potential guests all the information they need upfront so they don't have to dig any further. Make sure you provide details where you can, including any additional fees, such as parking or pet fees, or important information like upcoming construction. Future guests will appreciate your transparency, and setting expectations early on will also help manage your review score.

Accuracy.

Has anything recently changed on your property? Review your opening hours for on-site amenities, make sure that room descriptions and photos reflect the latest room remodeling (if any), double-check that your room categories are all correct and that policies are all up-to-date.
If you're unsure about the quality, completeness, or usefulness of your property's profile, pull up the OTA profiles of your main competitors. In all likelihood (if you've accurately identified true competitors), your potential guests are comparing your hotel to those profiles.
Step 3: Optimize your Content
After you've done a comprehensive audit of the channels that influence your business the most, it's time to optimize. Unsurprisingly, the majority of your optimization efforts should focus on the quality and quantity of visual content.
Use high-resolution photos.

Your photos must be high-quality and well-lit, with bold colors, clean lines and appealing framing. Invest in professional photos, and get updated images as needed. It's the best investment you can make to optimize your OTA ranking and make a first lasting impression with your future guests.

Add more photos than the minimum requirement.

More photos get more bookings. Take advantage of all available upload slots to show your property from a diversity of perspectives. Put yourself in the shoes of the potential guest: what do they want to see? Different

types of guests

will look at different things, so you want to serve those needs.

Use unique photos for each room type.

Guests want to see what their room will look like, so don't use the same photos for all room types. This factor has a direct impact on revenue: Trivago data shows that properties with high-quality photos receive 63% more clicks compared to those with low-quality photos

.

Tag your photos.

Most channels allow you to tag photos and thus improve the search experience. Make sure that you use descriptive tags for each photo, with an eye towards specific keywords.

Tell a story with your photos.

As you choose the order of your uploads, tell a story. Start at the property-level, showing a few establishing shots of your property and it's top 1-2 amenities. Next, provide a look into the guest room experience. Then, add in more close-ups of property amenities. The story you paint with your images starts building the guest experience before travelers even book their stay, and it's your opportunity to attract more bookings.
Automate review requests.

Integrate your PMS with an

automated reputation management solution

that will help you collect more guest reviews without taking up a lot of your time. More and newer guest reviews help your property appear higher in OTA searches. Of course, positive reviews are the most beneficial, and these tools can help you address guests' needs and issues early on so you get more positive feedback.

Optimize pricing and availability.

Use your rates and availability, as well as any special promotions, as tools to optimize your hotel's performance within specific time periods, for major events, or in comparison to your competitors. A

revenue management tool

will help you identify the best pricing positioning against your competitors and is an excellent tool for helping hoteliers bring in more profits.
OTA ranking and brand consistency
Another big part of the optimization process is ensuring that all relevant profile updates are reflected on your hotel's website. Your brand voice, tone, and visual aesthetic should be consistent on all channels.
Since 87% of guests visit a hotel's website before booking, you want to make sure the content on your website aligns with what users have seen during their research on OTAs. Avoid confusing potential guests with different room categories, room types, and/or room names. Consistency is key!
Step 4: Repeat
The final step in the process of optimizing your hotel's OTA ranking is to consistently repeat the update process. As you assess your OTA profile performance, note any improvements in content score, as well as changes in bookings and revenue so you can use the data to guide your optimization efforts. Over time, you'll start to understand when, where, and how to best update your profiles for the most impact.
Then you just need to regularly revisit this process and always be improving your hotel's presence across the channels that matter most to your property.
Thankfully, the optimization process becomes easier with time as you'll only need to make smaller adjustments. It may seem intimidating to get started, but once you build momentum and complete the basics, you can then focus on the details. With quality content, excellent reviews, and captivating photos, your hotel will be well-optimized on all of your key distribution channels!
Ready to improve your OTA ranking?
Boost your entire channel management strategy. List your property on 300+ booking sites with ZERO added commissions and keep your rates and availability in sync in real-time with the Cloudbeds Channel Manager.
Published on 04 March, 2020