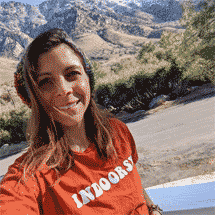 While most hotels and other lodging properties are taking a hit during the COVID-19 crisis, RV vacations are on the rise. Wall Street Journal declared RVs " the safest way to travel this summer", as social distancing is a built-in part of the experience. Unsurprisingly, demand for RV resorts is up. Way up: with RV rental companies reporting 1,000%+ spikes in reservations as more states eased their lockdown regulations amidst the Covid pandemic. Beyond rentals, sales also jumped for custom van conversions and traditional RVs.
According to Airbnb, current travel trends during this time include guests searching for entire homes or camp spots, local travel is more popular, and group travel is trending – all factors that make RV rental and open campground facilities more appealing than other accommodation types.
For RV park and camp managers, this is a welcome sign – and a major business opportunity. To seize this lucrative burst of demand for outdoor vacations, it's time to leverage the power of RV park and campground management software.
With the right software, your customer journey should be user-friendly, seamless and as self-service as possible. The same goes for your staff: distributing inventory, handling customer communications, providing customer support, managing check-in and check out should be easy and stress-free, with less manual work and more automation.
It's a big decision to choose a campground and RV park management software to optimize your operation, but it's one that will radically improve profitability with the right dynamic pricing strategy, overall guest satisfaction, and staff efficiency. Here are five ways that you can grow your business using a software solution such as an online RV and campground reservation software.
1. A customizable booking engine to drive direct bookings on your website
As you know well, campground and RV park sites often have multiple lots and housing types. There may be standalone cabins and several RV lots of varying sizes (some with utilities, others not), as well as a few campgrounds. You'll need a customizable online booking engine that gives you the flexibility to accurately reflect your site's inventory.
Customizations also give the user more control over the guest experience. You'll get fewer calls asking for more information, which gives you more space to handle other pressing tasks. And the guests will be happier with a reservation system that offers a complete self-service online booking flow, which is something that they've come to expect even for RV's and campground bookings.
2. A channel manager that helps you sell more inventory in the right market
As the popularity of outdoor vacations has increased over the years, the ways to sell your inventory online have also grown. This new development is great for getting more online reservations but makes managing inventory on so many channels quite a chore.
If you're currently limiting your distribution channels, so you can manually manage your guest tracker and inventory without being overwhelmed, you're also limiting your pricing strategy and the amount of revenue you could be earning. Also, manually managing channels takes long hours and includes the risk of double bookings when you aren't able to quickly update the availability on each channel. No doubt, dealing with overbookings is stressful and detrimental to your online reputation.
A better option is to let technology do this work for you. With an integrated channel manager that manages inventory on all your chosen channels (OTAs), your availability will always be current. And, since you no longer have to manually manage your channels, you can distribute your inventory more widely and access new guests.
A few key channels to consider in your RV park and campground distribution strategy are:
Glamping Hub
HipCamp
Pitchup
Airbnb


3. Shared inventory capability for selling specialized, grouped spaces
Another complicated part of the distribution is handling larger groups. RV vacations and campgrounds are popular with families and groups of friends. These groups want to be situated next to each other. When booking, they need certainty that they'll have those side-by-side slots. If you're manually managing your slot assignments, accommodating groups can mean shuffling other things around, which can grow tricky, especially as occupancy increases. There also may be sections of your park that have specific accommodation features, such as pet-friendly or adults-only, that you'd also have to take into consideration.
To accommodate groups and specialized property sections, shared inventory supports selling the same physical space in more than one way. For example, you can sell four camper sites (or four RV slots) as either individual units or as one unit to be booked by a group that's traveling together. That way, you can create grouped sections in a way that makes the most sense for your current occupancy map.
One note of caution: improperly allocated shared inventory can result in overbooking. So be sure that you work with your account manager to set it up correctly and avoid errors.
4. Campground management software that's easy to use and train on
When it comes to campground and RV reservation management software, simplicity and ease of use are essential. The last thing you need to be added to your long list of to-dos is "learn complicated new software." And you know that if it's complicated for you, it's also going to be difficult to train your staff.
You may have many different employees active across different roles, so your property management software should be flexible to help you manage both your needs and theirs. For example, a good software system will let you set different access levels for multiple users, so you can control what information is viewable and by whom in order to keep sensitive information protected.
Finally, you also want a system that works on any device, anywhere on the property, so you're not bound to a desktop in an office. When working in a setting where most of your guests are spread out outdoors, it's nice to be able to access and receive notifications from your RV park and campground management system on a mobile device for when you're on the move.
5. Automations that limit manual work
Rounding out the top five features of the best cloud-based RV and campground management software is automation. With automation, you can eliminate tedious manual tasks, so you have more time for higher-impact tasks, like providing excellent service to your guests and earning great online reviews.
When evaluating software, here are a few automation tools and add-ons to look for:
Email automation. You'll want the ability to create customizable emails that you can schedule to get the right message to the right guest at the right moment. You'll never forget to contact guests, and they will always have the information they need, exactly when they need it. It's a win-win!
Real-time sync. This automation function runs in the background, but it is a lifesaver. By syncing your Property Management System, channel manager, and booking software, you'll avoid the stress and embarrassment of double reservations. Even better: it eliminates the huge hassle of manually updating multiple systems each day as inventory availability shifts.
Payment processing. When organizing your payments system, and point of sale system (POS), it's important to evaluate the whole payment processing.The entire payment processing should be fast, easy, and secure for your guests. Look for a payment processor that limits manual credit card entry that can cause input errors and instead provides a modern, seamless and sensible experience for your customers.
Final thoughts
As more and more people are deciding now to embark on a camp life experience, travel domestically, and enjoy the safety and comfort of nature, RV park and campground owners and operators are in a unique position to cater to the market demand while growing their business. The right RV park and campground management software will be a strong ally in helping you boost reservations, earn more revenue, and claim your share of the burgeoning market.
Interested to see how Cloudbeds can supercharge your property?
Published on 26 March, 2022 | Updated on 11 June, 2023