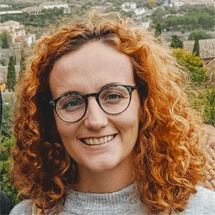 For growing hospitality businesses, a channel manager is a fundamental part of successful revenue management and distribution strategy. Whether you run an independent hotel, B&B, vacation rentals, or hostel, it's critical to get your inventory in front of potential guests at all times. After all, travelers can't book a property they don't find!
In this guide for hospitality professionals, you'll learn all about Channel Managers, from how they work to what makes great software for your business specifically.
What is a channel manager?
A Channel Manager is sophisticated software that allows hoteliers and property managers to update multiple online booking sites automatically every time a change in availability, pricing, or stay restriction occurs. Updates are made in real-time, without human intervention, and are managed from a centralized Channel Management dashboard so you can do everything from a single interface.
Without Channel Management automation, properties must log in to the extranet of each online distribution site they're using and make the changes manually. This limits the number of sites they use. After all, there's only so much time in the day to manually manage individual extranets. And even then, manually-managed distribution is risky: any delays in updating rates and availability on a channel's extranet could mean selling a room that isn't available or selling at a lower rate, which can lead to overbooking and sub-optimal yield management.
Channel Management is the process of actively managing the distribution of rates and availability onto multiple online distribution sites. These sites may vary to include online travel agencies (OTAs) such as Booking.com, Expedia, Tripadvisor, or Agoda; travel metasearch engines such as Google, Kayak, and Trivago; GDSs such as Amadeus and Sabre; bed banks such as Hotelbeds, or online marketplaces such as Airbnb, Vrbo (former HomeAway), etc.
So how do hotels pick the right distribution sites for a property's individual needs? And how do they find time to manage inventory, update different room rates, and keep content consistent across the many different sites — each with its own login credentials and user interface? The answer lies with the channel management platform made to solve this problem for all property types: hotels, bed-and-breakfast, hostels, and vacation rentals.
How does a channel manager work?
In simple terms, a Channel Manager will update, in real-time, your property's distribution data across all your connected channels. Each time you update your central calendar or change a nightly rate in your channel management dashboard or integrated system (PMS / CRS, etc), it will be automatically updated on all your connected booking websites. And when you receive a new booking from an OTA, it will show up in your Channel Manager (and PMS /CRS), and that room's availability will be closed automatically across all distribution channels. The same happens with a cancellation.
In more tech terms, a Channel Manager uses two-way sync via XML to connect to each individual channel's extranet. It then pushes ARI updates to that channel and, for two-way sync, it imports reservations/cancellations into your Channel Manager, PMS, and/or CRS dashboard. It's an automatic, seamless two-way flow that keeps everything synced and virtually eliminates the risk of overbookings or mistakes like inaccurate rates. In the case of one-way sync, reservations or cancellations will not be imported. With advanced channel management connections, the update is fast. To illustrate, the average new Expedia booking is delivered to the Cloudbeds channel manager within seconds.
Channel Managers prevent inaccurate rates or double bookings by using what's known as "pooled inventory model." This functionality aggregates inventory into a single place so that all bookings are pulled from one "pool" that's based on real-time availability updates to/from the Property Management System. By putting all inventory into a single place, hotel rooms are never overbooked because the same room can't be booked by two different websites.
Channel Managers do 3 more key tasks: inventory allotment, inventory mapping, and PMS update.
Allotment: A sophisticated channel management strategy is based on a diverse mix of high-performing channels. It's a channel manager's job to dynamically allocate inventory according to your objectives.
Channel mapping: The software maps room types to each channel's formatting requirements so that rooms display consistently across all online sales channels while also syncing seamlessly back into the PMS. There are no duplications or manual reconciliations required!
PMS update: Your Channel Manager connects directly to your hotel property management system, acting as the real-time shepherd of rate and availability data between your PMS and whichever booking websites you sell on. Each new reservation is delivered right into the PMS without any manual intervention.
Why is it important to use a channel manager?
While it's possible to manage your inventory by connecting to each channel's extranet and manually updating availability, rates, and inventory, it's not very efficient and it's also prone to errors. With a good channel manager, you can save time, get more bookings, and distribute room inventory easily.
The following are the top reasons to use a channel management system:
1. Market reach
A Channel Manager puts your property in front of more travelers than ever before. Since it's relatively simple to connect to a new booking site, there's a low investment of time and resources to push your inventory. This means that properties of all sizes can now access new, global regions and segments (corporate/leisure/group) that were difficult to access via manual channel management.
Multiple booking sources mean more visibility – and, ultimately, more bookings. This leads to higher occupancy, especially in times of low demand when it's needed the most.
2. Higher ROI
Channel Managers create new ways to sell existing inventory, resulting in a higher return on your investment in both your sales and marketing efforts. With pooled inventory, advanced rates with discounts or non-refundable rates, and upsell integrations, hotels optimize revenue management with smart pricing strategies.
Another way to sell a room is by using shared inventory, which is when you sell the same room under multiple room types. An example of this would be selling a room as either a dorm room or a private single room. Of course, the risks here are selling the same room twice. By listing shared inventory via a hotel Channel Manager, the system automatically ensures that any linked room will never be sold twice.
Real-time updates also improve search performance on OTAs, which rank properties higher if they have real-time updates of ARI. When content is accurate and updated, properties enjoy better positioning in search results, leading to higher ROI.
3. Optimal distribution
Since each OTA has its own cost and commission structure, a profitable distribution strategy requires careful consideration of which sales channels to use, how much inventory to allocate to each, and how to adapt that channel mix to achieve your objectives.
By using a mix of OTAs, metasearch websites, B2B wholesale or niche accommodation booking sites, you make sure your property is visible to the right type of guest. For example, hotels can shift inventory from big-name OTAs (like Booking.com and Expedia) to more niche OTAs that sell to specific travelers, such as boutique-only OTAs (Mr and Mrs Smith), last-minute bookings (HotelTonight) or even alternative outdoor lodging (GlampingHub).
4. Money and time savings
It takes a while to get familiar with each channel's interface. Without any tool, it's a time-consuming job to log into each channel's extranet and update ARI several times per day. That time cost correlates closely to the financial cost of paying someone on staff to manually manage distribution.
Software also makes the pursuit of profitable distribution much simpler. With a single view, hoteliers have more granular control of distribution costs. This saves money by emphasizing lower-cost channels first and then moving inventory to the higher-cost ones to fill gaps in demand.
What to consider when choosing your software
Best-in-class Channel Managers are built to connect to hundreds of booking sites reliably and accurately, with near-perfect uptime. Here are the most important considerations:
The most advanced channel management platforms today offer advanced API connections with a 2-way synchronization. Updates are made in real-time and it's all cloud-based, which eliminates the need for on-property technology and allows for greater flexibility and speed. The system is very powerful as it supports up to millions of bookings per day.
Choose a provider that connects to various booking sites and global markets so you can reach travelers from around the world. Options should include big-name OTAs, niche OTAs, meta searches engine websites, and GDS (global distribution systems). Check if the provider charges additional fees or commissions for connecting more channels.
Look for simplicity, a product that's user-friendly, intuitive, and meant for self-service. It's about adding a tool you'll be using consistently. Other useful advanced options include payment processing, multi-currency support, reporting, multiple users and user roles, etc.
PMS & Booking engine integration
Your channel manager should also integrate with your other hotel management software, especially your property management system and direct bookings engine. This way, all of your hospitality management systems will be in sync, and you can log into one system to manage them all, saving countless hours and avoiding manual errors.
Using a Channel Manager and a PMS is crucial for growing hospitality businesses. Continue reading to learn more.
Channel managers and property management systems
1. Using a property management system and a channel manager
A property management system (PMS) is the greatest asset when it comes to controlling and managing a hospitality business, regardless of the property's size, type, or operational needs. The list of front-desk and business processes that a PMS streamlines is lengthy, and it includes managing reservations, staff, check-ins/outs, guest communication, payments, rates, availability, occupancy, and much more.
In simple terms, a PMS is your control system and data hub, and a Channel Manager comes into play to distribute your inventory information onto online booking channels and your own website – and maintain all systems up-to-date.
In today's technology landscape, you can choose to manage your property with software that incorporates a Property Management System and a Channel Manager into one system, you can opt for two separate systems that integrate with one another or use a Channel Manager only.
Benefits of using one system with an inbuilt Channel Manager and PMS:
Centralized info: Using an all-in-one system that includes a Property Management System and an advanced Channel Manager, such as Cloudbeds, allows you to leverage daily operations and inventory distribution from a single platform. One place where all your reservation, guest, and pricing data is stored and is easily accessible for daily front-desk operations, reporting, analytics, etc.
No data friction: Frictionless data update is very important because delays can affect your revenue. For example, when you increase your rates in your PMS, you're making sure that they're updated across all booking sites in real time. Your guests will shop for the latest price, without seeing the price jump up as they enter their details to complete the booking. The same applies to offers and promotions. When you or the front desk agent create a reservation in the PMS, the room will be closed for sale in real time.
Sophisticated connection: In today's competitive market, you have to make sure your distribution and marketing efforts are aligned. That comes down to synchronizing as much data as possible with your marketing channels – from amenities and images to different rate plans, promotions, or special offers. When you use two separate systems, you have to double-check the integration capabilities at two levels: from your PMS to the Channel Manager and from the Channel Manager to the distribution sites.
Product Updates: OTAs are constantly improving their connectivity and introducing tech updates that make the booking process smoother for both travelers and accommodation providers. Managing your property with one tool means that one connectivity team will apply API updates, and then test and trial the connection from your main dashboard right into the OTA extranet. By using two integrated systems, you will depend on two different companies and teams to apply changes.
A suite of products: An all-in-one system often includes other important technology that's also interconnected to your PMS and Channel Manager. For instance, the Cloudbeds suite includes a commission-free booking engine for your hotel's website and has a built-in pricing intelligence engine to track real-time pricing changes in the market.
One company: By opting for one system, you're interacting with one technology partner, which means you'll have one point of contact, one support team to investigate issues, and one agreement.
2. Using a channel manager without a property management system
If you plan to use a Channel Manager without a PMS, completing some tasks manually (pen and paper, spreadsheets) will most likely be necessary. In order to make the right decision, assess your operational and business needs, as well as your staff's capacity. This will help you evaluate if you can run your property with the use of a Channel Manager only. Here are a few questions to consider:
What will your daily planning look like for different areas: front desk, housekeeping, and reservations?
How will guests be checked in / checked out?
Will you use your Channel Manager to store all reservation info, as well as payment records and guest personal data? Or will you need to transfer the information onto another tool?
How will you generate guest invoices?
How will you manage the recurring tasks that come with guest communication?
What to consider when choosing a provider
Here are the must-haves when selecting the best hotel Channel Manager provider or all-in-one system for your independent hospitality business.
Pricing Model. Money matters! Is the provider working on a per-booking commission basis? Does a flat fee/subscription model apply? Are there mandatory setup fees? Each technology must serve a clear purpose with a compelling return on investment. Commission-based or channel-based pricing gets complicated and costly.
Onboarding and ongoing Support. Before deciding on a provider, you'll want to know what it takes to get started. How long is the onboarding process? Is there guidance for setting up your account? What kind of support do they offer? How robust is the knowledge base for self-service learning and troubleshooting?
Industry Recognition. Major OTAs also run programs for software partners, and each year they recognize Preferred Partnerships that fulfill the highest technical benchmarks of connection. Also, look for companies that offer a free trial or free use of a demo account so you can test the tech out before you commit.
Safety and Security Compliance: When it comes to systems that handle sensitive data, like your rates and guest information, you'll want to ensure your data is secure. Inquire about compliance: PCI DSS, SCA, Guest data compliance, and GDPR.
Customer Reviews. Check online reviews on reputable software reviewing sites like Capterra, Software Advice, and Hotel Tech Report.
What to look for in a channel manager for Booking.com
If Booking.com is one of your main OTAs and you want to ensure effective distribution, look for a Channel Manager with the following features:
2-way API connection
Rate parity adjustment
Pooled inventory management
Advanced rates integration
Guest credit card integration
Advanced: messaging, no-show reporting, etc.
Another consideration is whether your chosen vendor has earned a place in Booking.com's Premier and Preferred partners program. Premier is the highest category for software companies with the best-in-class connection. Requirements include robust, fast and stable connection, Booking.com product adaption, number of connected properties, and more.
What to look for in a channel manager for Airbnb
For properties that use Airbnb, there are some specific considerations to this platform. Features to look for include:
2-way API connection
Content and images synchronization
Integration of discounts, taxes, fees
Pricing Rules
Similar to Booking.com, Airbnb also recognizes vendors that go above and beyond when it comes to technology. Airbnb Preferred Software Partners are recognized by Airbnb for providing the "functionality and software connections that meet or exceed all technical benchmarks" and "collaborating with Airbnb across all program initiatives." To ensure the most reliable connectivity with Airbnb, look for Airbnb Preferred Partners.
5 best channel management software worldwide
Effective online distribution is key to a profitable hospitality business. So don't suffer through manual updates that leave your staff overworked and your property vulnerable to double bookings. If you find that your Channel Manager isn't providing enough return on your investment, consider a change.
The best software will simplify your life and help you achieve revenue targets reliably. If you need help finding a provider, be sure to check online rankings on Hotel Tech Report, SoftwareAdvice, G2, Capterra, and more.
Which is the best channel manager?
We've narrowed down the search for you to these top 5 worldwide providers:
Discover why thousands of properties trust Cloudbeds' Channel Manager.
FAQ
Here are some often-used terms when discussing hotel channel management.
2-way synchronization refers to the connection between a Channel Management software and a booking platform (OTA, GDS, metasearch, etc.) by which your availability, rates, and inventory, and often property content are kept up-to-date. It's also how bookings and cancellations are synced between individual channels and the Channel Manager.
Allotments are blocks of pre-negotiated rooms that are bought by a third party, such as a wholesaler, tour operator, hotel consolidator, travel agent, OTA or event planner. Allotments can be managed within a partner's extranet or via a centralized channel manager.
A closeout is when a room type, booking site, or market segment is closed to further bookings. Closeouts are used to optimize booking sources, revenue, and profitability.
API stands for Application Program Interface. It's a "bridge" used for two separate tools to communicate and exchange data. API is what makes it possible for data to flow seamlessly and accurately across systems that may be owned and operated by different companies with different data formatting standards.
iCal is a media type that allows users to save and exchange calendaring and scheduling information such as events, to-dos, and free/busy information. You've likely seen a free version on your own personal or professional calendars.
What's a calendar-based channel?
Each channel has its own calendar, which reflects the bookings made on that calendar. There are two types of channel calendars: one-way and two-way.
One-way channel calendars are only able to receive availability, so you will have to manually adjust inventory for any incoming bookings coming from a one-way channel.
Two-way channel calendars can receive availability one way and send back bookings the other way. That means the calendar stays in sync much more reliably. Note: calendar channels are only able to connect to one room type at a time because of how the calendar URL system is designed.
Mapping refers to the process of synchronizing a room or unit in a Channel Manager (or PMS) with its corresponding room in a booking site. Since each platform has its own formatting requirements, you must make sure that each room type or unit is mapped to each individual channel's layout.
What's an XML connection?
XML (Extensible Markup Language) is a programming language that's designed to transmit data effectively. With XML, data flows to and from your Channel Manager in a format that is "readable" by third-party systems it's connected to, such as OTAs.
Interested to see how Cloudbeds can supercharge your property?
Published on 15 July, 2023 |