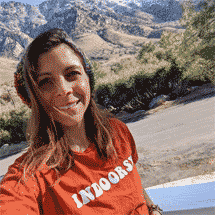 One of the most common questions hoteliers have is "how do I run an end-of-day report to ensure that all of the day's activities have been logged in the system under the correct day?" The solution is running night audit reports that help quickly identify the areas of your business that need the most attention. For owners or general managers who are in charge of running reports every day – keeping track of hotel occupancy, revenue, transactions, daily activities, and more – it can become a handful, especially if they're using only using excel.
We've created a list of the 13 top night audit reports your property should run to ensure a smooth operation. These reports will help give you a birds-eye-view into your business, helping you make data-based decisions on every aspect: from revenue management and hotel operations to profitability and benchmarking. In this article, we'll also guide you through when you should run audit reports to make sure you get the most correct data.
Want to learn more? Download The Most Important Hotel Reports for Property Management.
When should I run my hotel audit reports?
It's important to run your night audit reports at the right time to ensure all of the information for that day is complete and your reports are accurate. Most reports show only posted transactions, not pending ones, meaning that the transactions belong to the past or current date of stay. This usually happens once reservations are put in "In-House" status, or guests are checked-in. For the reports to correctly populate information from your reservations, we recommend that you routinely check in and check out your reservations.
For most property management systems (PMS) with built-in reporting, the day's transactions will be automatically posted to the reports section with the timestamp "current day, 11:59 pm." However, these transactions may only be ready to view in the reports at a later time, for example, at 2:00 am, because it may take the system some time to gather all of the day's data. That's why the best time to run night audit reports is after 2:00 am the following day.
13 hotel management reports to run
Once the previous day's business has been processed, and the room rates, taxes, and fees have been posted, generally, after 2:00 am, you'll be able to run all of your reporting to see the previous day's activities.
To get a comprehensive view of your operations, try running the following hotel night audit reports at your own property.
1. Transactions Report
What it is: The hotel transactions report is similar to a posting journal. It records all postings and payments made in your reservations, folios, and house accounts. All adjustments, voids, and refunds are also recorded in this report. Generally, you can use filters to view transactions posted by date, user, transaction type (credits, debits, items, and services, etc.), guest status (in-house, checked out, no show, etc.), and others. If you operate a large property with several users that make multiple postings daily, we recommend you filter to view a few transaction types at a time.
Why it's important: Your Night Auditor or Night Manager will find this report very useful in cross-checking all of your users' postings for the day.
Cloudbeds user tip🥋: Become a transactions report ninja by learning how to apply all of this report's filters to also view your income report, room and tax report, and items and services report.
Night audit report example: Transactions Report
2. Daily Financial Report
What it is: The daily financial report is similar to a manager's report. In it, you can find the daily statistics for any date. The report focuses on your property's performance in regard to room revenue generated on the reporting date, reservations on the books, and a production forecast for the next 14 days. It is a summary of all the required data management used on a daily basis from ADR, RevPAR, Occupancy, Total Revenue, and much more.
Why it's important: Reviewing this report will allow you to track production, see staff errors, calculate the loss of revenue due to discounting, and prepare for the next 2 weeks.
Cloudbeds user tip☀️: Be your property's financial weatherman by learning how to use your daily financial report to pull a production forecast for the next 2 weeks.
Example: Daily Financial Report
3. Adjustments Report
What it is: The hotel adjustments report should be very similar to the transactions report, but it'll only show the transactions that are an adjustment. This report can be useful when viewing all adjustments or rebates made for the day. Use available filters to help organize your data.
Why it's important: It's important for your Night Auditor or Night Manager to scrutinize each adjustment because adjustments remove already-posted revenue from your system.
Cloudbeds user tip: 💡There are four different types of numbers that can appear under the 'debit' section of the adjustments report, two are positive, two are negative. Become an expert and impress your peers by learning what they represent.
4. Payment Ledger Report
What it is: The hotel payment ledger report is similar to a deposit receivables report. This accounting report allows you to check account receivables to find any reservations that haven't been paid in full, view what's been paid for, and make sure that your payments match your revenue. You should be able to filter reservations in this report by payment type, date, transactions associated with the payment, and reservation stay dates.
Why it's important: The usefulness of the accounts receivable subsidiary ledger lies in the fact that it can show, at a glance, whether your property has received all the payments that it should have received for a specific day or month.
Cloudbeds user tip: 🤓 Reach the ultimate reporting genius status when you learn how to use the payment ledger report to: 1. Generate a report to show all cash transactions done for a specific time frame. 2. Run a report on credit payments. 3. Generate a report for future reservations with payments applied to the guest folio.
5. Tax Report
What it is: The hotel tax report summarizes all of your taxes and fees posted for the current date, month-to-date, and year-to-date. Since taxes and fees are normally based on a service that's been rendered, it's important to routinely check in and check out your reservations to make sure the tax information on this report is populated correctly. Keep in mind that taxes and fees for reservations that have their status changed from 'confirmed' to 'canceled' or 'no show' should not appear on this report.
Why it's important: This report lets you easily see your tax charges separately and allows you to know at a glance how much you'll need to pay quarterly to the state.
Cloudbeds user tip: 🤔 With Cloudbeds' built-in reporting, completing your tax report is as easy as 1,2,3! Now, to apply adjustments or not apply adjustments…that is the question.
6. Account Balances Report
What it is: A hotel account balances report is similar to a guest ledger balance report. Using this report, a user or manager is able to filter reservations by arrival or departure date and can see all reservations with an open or outstanding balance due. A common use for this report in the hotel industry is to monitor guest spending to prevent a guest from accumulating a large balance. Some properties might approach a guest who has a large outstanding balance and request that they clear their current balance or provide additional collateral, usually by increasing a credit card block or cash deposit.
Why it's important: This report is crucial for daily activities and may even be run 2 – 3 times per day to ensure that no one checks out with a balance due, 'no shows' and 'cancelations' get adjusted, and no one checks in without payment or a form of payment on file
Cloudbeds user tip: 💸 Filter the account balances report by 'checked out' reservations and make sure the list is empty and remains empty. If there are guests who have checked out and have not paid, you should try to adjust the revenue amount or, better yet, get payment ASAP!
7. Cashier Report
What it is: The hotel cashier report should be generated when you close the cash drawer(s) from anywhere your property receives payments, such as your cafe or gift shop. With it, you're able to check all cash transactions (payments and refunds) that were made to the drawer. If your property has a 'safe drop' or 'cash drop,' you can use this report to reconcile the cash amount that was removed from the drawer and deposited into the safe or bank.
Why it's important: This report is essential for tracking cash operations at your property since you can use it to see drawer opening and closing balances for specific dates/periods, as well as check overages/shortages during the front desk shift.
Cloudbeds user tip: 🕵️‍♀️Dig into the details of the cashier report by clicking on the report number, which will redirect you to a specific report summary that'll display: shift start and shift end overage/shortage, starting balance, cash received, cash paid out, drawer balance, cash drop, and ending balance.
Cashier Report example
8. Notes Report
What it is: Some properties might use notes within their PMS to notify other users of a reservation's details or payment instructions. You can use the hotel notes report to filter for reservation or guest notes by arrival or departure date and reservation status. An example of a reservation note could be: COA 2RB SUP@1000.-/RM/NT which translates to Cash on Arrival 2 PAX room+breakfast superior room at 1000.- per room per night.
Why it's important: This report can be especially useful for alerting other users of important information or instructions for a particular guest or reservation, such as a VIP guest or a guest who needs special assistance.
Cloudbeds user tip: 🛎️ Some properties use the notes report as a rate check report. To do this, you would open all 'in-house' reservations and crosscheck the rate with the reservation notes. This can be done by a night auditor or manager before the night audit so that staff would not have to adjust any room rates.
9. Payment Reconciliation Report
What it is: A hotel payment reconciliation report shows the amount of money collected during a selected date range, broken out into different payment types.
Why it's important: This report is extra useful when you can filter to view all payments made by a user to get a detailed view of their payment activity.
Cloudbeds user tip: ✨ Just like magic, the payment methods in the payment reconciliation report are clickable and will take you to a transaction report with the detailed list of payments that make up the total. Additionally, a payment terminal integrated with your PMS will simplify the process.
10. User Reconciliation Report
What it is: A hotel user reconciliation report shows a summary of all transactions and payments posted by a user.
Why it's important: This report show information regarding debit and credit transaction related to the specific user on the selected date range.
Cloudbeds user tip: 🥪 Like peanut butter and jelly, the user reconciliation report can be printed out and attached to a user's cashier report at the end of their shift for a quick way to compare and verify the numbers.
11. Daily Revenue Report
What it is: A daily revenue report is similar to a manager report or a trial balance report. It'll let you see the revenue generated for a specific date, month to date, and year to date. The report shows you the source of all your revenue.
Why it's important: You'll want to use the daily revenue report to get a summary or breakdown of revenue by department/category. Then, you'll be able to identify potential issues and make sure your revenue falls within a normal range for your current occupancy.
Cloudbeds user tip: 👀 Don't get your numbers crossed! If you are comparing totals from your daily revenue report to the daily financial report (total revenue), keep in mind that the total revenue on that particular report does not currently take into consideration any taxes and fees.
12. Departures Report
What it is: A departure report shows you which in-house guests are scheduled to leave your property today and which ones will be leaving the next day or on a selected day. Every night, your night manager or auditor should create two departure reports, one for the present day and one for the next day. This will help you identify any guests that haven't check-out when they should have, as well as help your staff prepare for the next day's departures. Your front desk needs to know which guest rooms will be vacant and available for incoming reservations, and cleaning staff will need to take the necessary steps to prepare the rooms.
Why it's important: If you don't complete a nightly departure report, your property could be at risk for overbookings. For example, if a guest doesn't check out of their room the day they're scheduled to leave and a new guest has booked that room for the next day, you need to investigate what happened. Without nightly reports, you can't audit your current occupancy situation.
Cloudbeds user tip: 🖨️ If you want to print your departures report so you can have a hard copy at the front desk, you can do so straight from your dashboard by clicking on the small printer icon on the right-hand side of the reservations section. You can also use this method to print lists of the days' arrivals, reservations, stayovers, and in-house (because cutting down the number of clicks saves time, and every second counts!)
13. Arrivals Report
What it is: In addition to the departure report, the night manager or auditor should also produce the arrivals report for the morning staff. This report includes the list of arrivals for the upcoming day or a selected date range. The report helps you identify which guests have been assigned rooms and those who have not. You can use the report to make sure that the assigned rooms will be open at check-in and identify where unassigned guests will stay. Use the departure report to ensure the arrivals list match up and make necessary changes.
Why it's important: The arrivals report helps you keep track of no-shows. If a guest doesn't check in and subsequently cancels their reservation, your arrivals report will catch it. Then, you can make the necessary changes in your property management system so that your daily audits and departure reports remain accurate. This report also helps prevent overbookings while enabling you to plan out the day's logistics.
Cloudbeds user tip: ✂️ Life's all about the journey, not the destination, but a good shortcut is nice too! The front desk or concierge staff can quickly and easily see the next day's arrivals straight from your dashboard without needing to check the arrivals report. Under the reservations section, simply navigate to the tab that says 'tomorrow.'
Final thoughts
There are many other reports your property needs to run on a continuous basis in order to operate smoothly: the Average Daily Rate report so you can benchmark your property, a Channel Production report to compare 3rd party and direct booking sources, a No Show report for a specific time period, and many more.
That's why it's important to create a process and review the most important metrics that help you track your success and use a software solution with the right functionalities for your needs.
Cloudbeds users can run these reports directly from within Cloudbeds' hospitality management suite. Managing a hotel includes a lot of moving parts, so having the right tools to automate reporting is essential. Hoteliers and hosts not only need to know what's going on today but also need to understand what to expect tomorrow.
Want to see how reporting works with Cloudbeds? Book a free consultation any time. Here's a short video preview:
Published on 25 November, 2019 | Updated on 12 July, 2023