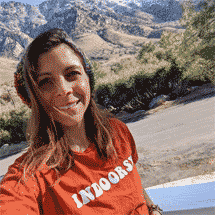 Overbookings can be stressful for the front desk and the guest, but you can manage them with ease if you have a proper plan in place. While for some hoteliers it's best to avoid overbookings altogether, for others, a good strategy can increase revenue, improve the occupancy rate and mitigate losses.
What is overbooking and how does it happen?
Overbooking happens when there are more rooms booked than are available at the property on any given night. In the hospitality industry, overbookings can occur for many different reasons. Sometimes overbooking happens simply because a guest doesn't check out when they are scheduled to leave or if a room becomes "out of service" due to an unexpected maintenance issue.
Sometimes, however, simultaneous bookings happen when two guests book the same room from different channels at the same time. How could this happen? A good channel manager refreshes every minute or so, leaving an unavoidable small window where multiple guests can book the same room.
System setup errors are also common. All channel managers and individual channels require careful setup. Mistakes can happen if you miss a step or don't include all of your rooms. That's why you should always aim to follow the setup guides provided by your property management system (PMS), channel manager, and the booking channel. Each channel needs to be mapped correctly in order to coordinate the number of rooms and room types in your software with other channels.
Additionally, you may distribute your hotel rooms across multiple third-party channels such as OTAs, GDS providers, or meta-search providers. This practice, although encouraged for gaining more bookings, can lead to overbookings, especially if you're managing all of your distribution channels manually because the distribution channels won't have access to your most current room inventory.
What is an overbooking strategy?
Many larger hotels will implement an overbooking strategy. An overbooking strategy is when a property purposefully books its inventory beyond capacity in anticipation that a certain amount of guests will cancel or not show up. The thought behind this tactic is that some cancellations – or "wash" – will happen. By overbooking, the hotel can ensure it sells as many rooms as possible, even when last-minute cancellations or no-shows occur. Overbooking is often one part of a business strategy that can lead to optimal or full occupancy.
Overbooking can be a cost-effective strategy if implemented correctly. It helps hotels mitigate losses by ensuring your hotel is full even if there are last-minute cancellations. Should you run into a situation where there are no rooms left on the day of check-in, it's oftentimes more cost-effective to find transportation and alternative accommodations for the displaced guest than to have rooms sit empty.
On the other hand, overbooking can have negative consequences, most notably, the impact on customer satisfaction. Overbookings can be a stressful situation for the front office and guests. A plan that effectively "walks" guests is crucial. Walking guests means that you arrange accommodations for them elsewhere if your property is overbooked.
It's important to carefully monitor and restrict the number of times you have to "walk" a guest, and when the incident does occur, ensure you handle it with extreme care to avoid any potential negative feedback or reviews.
Is an overbooking strategy right for your property?
In short, it can be, but you need to make sure you have clear processes in place. If your property tries to manage overbookings without a strategy, it can lead to a negative financial impact, as well as negative reviews. Alternatively, having an overbookings strategy can lead to a positive financial impact because you are making sure your property is booked to full capacity whenever possible, taking into account your typical cancellations and no-shows. After all, if you're overbooked, that means your property is full.
Without a strategy, you're always losing money when you have an overbooking. But with a strategy, you have the opportunity to increase room revenue because you minimize the risk of no-shows and cancellations. With a plan, you can fully book your hotel and minimize empty rooms.
4 ways to avoid hotel overbookings
For some properties, typically smaller independent properties with limited room counts, it may be best to avoid overbookings altogether. Here are five ways to do just that:
1. Keep track of your bookings
During your daily reporting, you should already monitor confirmed reservations, canceled reservations, and current availability. If you don't, you should run nightly departure reports, arrival reports, and in-house reports to get a clear picture of your property's occupancy status. Then, take a look at the day's incoming reservations and determine if you can foresee any overbooking problems.
2. Determine where overbookings are coming from
Once you find their origin, make sure the channel is no longer open and susceptible to overbookings. After you determine that you have an overbooking, check historical data on how many cancellations you usually have for that time period. Sometimes, one or two overbookings are low risk because of future cancellations.
3. Use a channel manager
Your availability and pricing should always be in sync in real time. When a guest books on an OTA or your property's website, your channel manager should instantly update your inventory across all of your OTA channels, your hotel booking engine, and your property management system.
Your OTA channel manager should also connect to hundreds of online distribution channels with the confidence that no double bookings will occur due to manual errors and switching between extranets. Internally, when your website, booking engine, and payment system are working in tandem and in real-time, there are no lags, duplicated data, or other technical issues that would lead to an erroneous overbooking.
Maximize occupancy and avoid overbookings with a powerful Channel Manager.
4. Rely on your PMS
You can reduce errors and save time by automatically updating your room inventory across all distribution channels from within your PMS system. The PMS provides an overview of your operations. You can maximize occupancy and revenue with real-time data shown on the PMS dashboard and calendar. A cloud-based, integrated PMS enables you to manage your inventory, update your rates and availability across all distribution channels and your booking engine, and keep all reservations (including walk-ins) in sync in real-time.
How can you handle an overbooking?
In the end, ensuring guest satisfaction is the ultimate goal in the hotel business. If you have a true overbooking situation, meaning cancellations won't cancel it out, here are some steps you can take:
1. Create partnerships with local properties you can send the guest to.
Make sure the properties are of similar value and quality. Many hotels will offer each other discounts in exchange for the same courtesy, so it pays off to have an overbookings plan in place ahead of time.
2. Take a tactical approach to decide which guest to move.
It's not beneficial to move the last booked guest because not every guest is the same or worth the same amount of revenue. There are several factors you should consider before choosing a guest who needs to move. If you have a customer loyalty or rewards program, look at their membership status. Also, look at how many times they've been to your property and how much revenue they're bringing. Guests with hotel status who stay at your property all the time may not mind relocating if you incentivize them with rewards points. A loyal, returning guest knows exactly what your property offers and keeps coming back for more. However, if you decide to move them, you run the risk of interfering with their normal regime.
Guests who have never stayed at your property before are also good candidates to move because their expectations are lower. A guest who booked through an OTA and only brings you $90 in profit is better to move than a guest who booked direct for $400. Take a look at all the different variables before you decide which reservation to change.
3. Know ahead of time what you'll offer the guest.
The hotel industry standard for overbooking compensation is usually one night's stay plus transportation costs to the new property. If the guest returns to the original hotel, they're usually offered an industry rate plus any available upgrades.
4. Create a guest recovery plan.
In the event that a guest has a multi-night stay and you move them for one night, make sure you have a plan of action when they return. When the guest returns, it gives you the perfect opportunity to wow and excite them. Guest recovery plans do not have to be expensive or lavish. Simple, thoughtful actions are worth far more than expensive gifts. Some examples include a handwritten note from the hotel manager waiting in their room, a free bottle of wine, a room upgrade, etc. Guests who experience an issue but receive an adequate resolution typically become your most loyal guests. On the other hand, if you aren't sure whether you'll see the guest again, go the extra mile by sending a custom follow-up and offering additional incentives to make sure the overbooked guest is happy.
5. Continue to monitor the situation.
More often than not, it's going to be difficult to decide the best course of action to take too far in advance. If you don't know if a guest needs to be moved due to an overbooking, continue to monitor the situation. It's ideal to contact the guest before they arrive, but in some cases, it won't be possible. In the event that you need to move a guest last minute or at check-in, remember to show genuine care and empathy.
Final thoughts
Overbookings happen. A well-executed plan will help you turn overbookings into a positive revenue source and avoid disappointing your guests to the point of no return. You can do everything you can to avoid overbookings. But when they can't be avoided, approach them with an opportunistic attitude.
Maximize occupancy and avoid overbookings with a powerful Channel Manager.
Published on 21 August, 2023 | Updated on 01 November, 2023