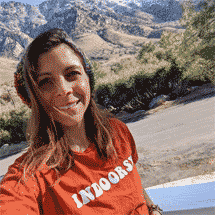 By Isis Darios

| Published on October 18, 2019
If you own a hotel or any other type of property which accommodates guests, there's an excellent chance that those guests are sharing their experiences online for the world to see. That's why hotel reputation management online is so critical – it's all about how you communicate with past guests, and how you earn the trust of potential guests to increase bookings and revenue. 
A recent TripAdvisor study found that, given the option between two otherwise identical properties, 79% of users will choose the one with the higher rating. The same study revealed that 81% of travelers always or frequently read reviews before booking accommodation. These stats go to show that your hotel's reputation is as good as gold, especially for independent properties. 
Positive guest ratings even have a stronger potential to win guests over than a hotel brand. An Expedia study confirms this result, finding that
"…there's a 72% chance that a traveler would pay more for a hotel with higher guest ratings, versus solely selecting a hotel by brand."
For independents, these results are encouraging. It's a reminder of how powerful your property can be, even without the backing of a well-known brand. The results also present a clear path to compete head-on with major brands, namely: deliver a great guest experience, encourage guest reviews, and have a consistent process to manage online reviews. 
When exploring how to manage your hotel's reputation online, here are some tactics to navigate this tricky landscape with a bit more ease. Given that your hotel's pricing power (and OTA ranking) hinge on guest reviews, it's important to put these tactics into a long-term hotel reputation management strategy as part of your business strategy. 
#1: Send automated feedback surveys
Directly asking guests for feedback will ultimately result in more reviews, since guests are more likely to share their experience when personally invited to do so. The easiest way to do this is by automatically sending guests a feedback survey. Notice the use of the term "feedback survey." This is not a direct request for a review – yet. 
Before directly asking for a guest review, send a brief feedback survey to gauge how happy your guests are with their stay. Taking this step does two things: it allows your guests to provide honest feedback, and 2: it gives you and your staff the opportunity to address any unsatisfactory experience before the guest leaves the feedback in an online review.  
Taking this small, but essential step can help you catch negative reviews before they happen, and also help you strategize your hotel reputation management. You may decide you want to skip requesting a review from an unhappy guest (of course, they can always leave one anyway, but at least you won't be asking for it!)  
#2 Respond to reviews – even the positive ones! 
Responding to reviews is just as important as collecting them. According to TripAdvisor, 65% of users would rather book a hotel that responds to reviews and 85% of users say that their impression of a hotel improves when they read a good manager response to a bad review. It shows your business really cares about what people have to say, and especially in the case of negative reviews, a well-worded response can turn a bad situation into an opportunity.
At the same time, one of the pitfalls of responding to reviews is the tendency to focus on the negative. The loudest voice commands the most attention. Don't allow this to distract you from the importance of responding to positive reviews too. For guests, responding to positive reviews also shows appreciation and warmth: a sincere thank you shows true hospitality. Plus, when you acknowledge and celebrate the wins, it's easier to gain buy-in from staff when it comes time to address negative reviews. 
#3. Reputation Management for Hotels is made easier when you use templates for replies 
To avoid letting emotions get the better of your response strategy, build a bank of responses for both positive and negative reviews. Don't just cut-and-paste replies though, as it could look a bit disingenuous to see a bunch of boilerplate review responses. Rather, mix it up and use these templates to shape your responses. 
You could also create a matrix of approved messaging to give more flexibility and control to the review responder. For instance, a basic messaging matrix looks like this:
In general, good hotel review replies should: 
Offer a solution to the complaint 

Show appreciation for the guest's feedback 

Make the guests feel welcome back for a repeat stay 

Use courteous and professional language 

Are done in a timely manner  
#4: For best results when using a hotel reputation management strategy: be consistent
A successful hotel reputation management strategy is consistent in tone. Inconsistent tones appear often in reviews because different people are responding to reviews. In addition to creating templates (as mentioned above), we recommend building out a tone-of-voice guide. 
Consistency can also be reached by designating only a few people to respond. This task is generally assigned to the General Manager, as guests like to see someone who is best positioned to address their issues responding to reviews. Whoever it is, train them with a clear framework for their responses and subsequent interactions with guests – such as how to escalate concerns to the appropriate department.
#5: Schedule time to respond regularly

 
A big part of being consistent is providing regular responses. Guests like to see active management, as it shows responsiveness and guest-centricity. Responding to reviews regularly and in a timely manner also allows you to catch any problems before they grow worse, like a maintenance issue or a consistently rude staff member. 
It's also a chance to turn a negative situation into a positive one. Check out the review below. After originally posting a negative review, management was able to address the problem and earn a newly-positive review from the same guest. If you don't respond to reviews regularly, you'll miss out on these opportunities! 
#6: Integrate and automate – let technology run your hotel reputation management for you
You can now add a direct integration of hotel reputation management software into your cloud-based PMS. Many hotels find that reputation management technology is a true game-changer. These solutions allow you to save time by automating outreach to past guests with requests for feedback and reviews, and they help increase the number of reviews. This is important because recency and responsiveness factor into a hotel's reputation score; any improvements lead to higher search rankings and more bookings, creating a virtuous cycle.    
By automating your hotel reputation management, you'll have more time to spend with guests and improve the guest experience, thereby further helping improve your hotel's reputation. 
More bookings = more reviews = more bookings
Rather than having to continually import your guest list and manage communications within the review management software, a hotel reputation management integration hooks into your PMS to send relevant guest details seamlessly. With these hotel reputation management integrations, you can leverage automation to:
Send a mid-stay email.

Often, the key to a great review is addressing issues as they unfold. Checking in mid-stay gives guests a chance to mention any concerns directly and privately.

Add notes to a guest's profile

.

When a guest mentions a specific issue, the system adds it directly to their profile. Then you'll be ready for a future visit that may lead to an exceptional experience.

Ask for a review with a post-stay email.

To fully leverage the more bookings-more reviews cycle, you'll need to capture more feedback from guests. 

Gather valuable data.

The insights your guests provide can be turned into useful data that may be stored, aggregated and analyzed.  
#7: Whatever you do… don't get defensive!
If you find your heart rate increasing, step away from the computer and come back at a calmer time. There's nothing more cringeworthy than reading a series of defensive reviews from a business owner or manager. It comes across as unprofessional and inhospitable. And, even though it's best practice to respond to reviews each week, don't force it; a bad day is never a good day to do such permanent public-facing work. 
Rather than channeling defensiveness into the review response, harness it to improve your operation. While certain reviews are surely unfair and biased, there's usually some wisdom and honest constructive criticism there too. Take note of any valid feedback and turn it into a valuable learning lesson for your service and team.
If you start implementing these simple yet effective 7 tactics, you're on your way to crafting a successful hotel reputation management strategy. Don't give up and keep at it – your reputation is a valuable asset that works for you 24/7, all year long. 
Want to explore this topic further? Check out Cloudbeds' webinar featuring TripAdvisor and GuestRevu to learn how online reputation management can make or break your business.
Reviews are just as important for us as they are for you! Already a happy Cloudbeds customer? We'd love it if you could take a minute to leave us a review on Capterra or HotelTechReport.