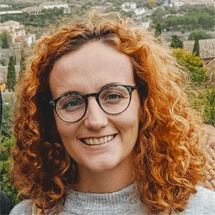 The ability to book online has become an expectation among travelers worldwide. Many travelers are reluctant to call or wait to hear back via email regarding a potential booking. Others prefer to book on mobile phones and won't even visit a website from a desktop. All share the same characteristic: a willingness to go elsewhere when a website or app isn't working well. For bed-and-breakfasts, this means you need an online booking engine: a reservation system used by lodging businesses to process bookings via their website, social media, or other marketing channels.
88% of travelers with smartphones would switch to another site or app if yours doesn't satisfy their needs. – Google
When guests decide to place a booking elsewhere due to convenience, your bed-and-breakfast loses profitable business that's not shared with OTAs. Thankfully, it's not as complicated as it once was to have a booking software on your website.
Here are 6 essential tips to effectively optimize your B&B booking engine.
1. Match Your B&B Booking Engine to Your Brand
The first step is to make sure that you apply your overall brand aesthetic. If your website looks one way, and then it's a completely different visual experience in the booking flow, consumers may become suspicious. In an era of endless hacks and frequent online scams, independents need to do whatever they can to give guests the confidence to book direct.
To match your BnB booking engine to your brand's look-and-feel, audit the following components:
Logo. Your property's logo should appear on every page in the booking flow to show clear affiliation and signal to the guest that each page is part of your authorized booking flow.
Formatting. The booking engine is part of your brand experience and should be treated as such. Be sure that the colors and fonts reflect a similar palette so that there's a cohesive aesthetic throughout. It's a best practice that consumers expect.
Information. Double-check that your website and your OTAs have the same booking policies and other relevant property information. The last thing you want to do is to confuse guests with mismatched information.
Localization. Your website should be available in multiple languages and currencies. Local language support shows that your bed-and-breakfast welcomes guests from around the world — and makes it easier for them to place a direct reservation.
2. Sync with Your B&B Management Software
Once you have a consistent visual design language, you'll want to review your booking engine's connection to your property management system and channel manager. Without proper integration, you risk double bookings caused by inaccurate inventory counts in your PMS. Improper syncing across channels could also lead to situations where rooms are priced wrong, such as higher rates on your website than other channels.
With an online booking engine that integrates into your property's other systems in real-time, you'll avoid the pain of having to update availability across multiple extranets. By eliminating manual entry, you'll have more time in your day to devote to revenue-generating activities, such as marketing, or spending more time with your guests.
Optimizing your reservation software integrations also improves your property's data security. Every time that you download guest information from one system and then upload it into another, there is a potential for unintended consequences.
3. Use Promo Codes and Add-Ons
The benefits of up-selling shouldn't be reserved for larger properties. Your bed-and-breakfast can take advantage of promo codes and add-ons to deliver more competitive marketing.
Promo codes: To capture more direct bookings, offer "book direct" discounts right on your website. Promo codes can also be used as calls-to-action in your digital marketing campaigns. For instance, you may want to offer promotional pricing to entice new guests to your property. Or you may want to provide a code for past guests to use, incentivizing repeat visits even without a formal loyalty program. Promo codes are fantastic conversion triggers!
Add-ons: Are there certain tours or in-destination activities that you recommend often? With add-on support, you can up-sell these directly in the booking flow and capture more of guest spend upfront. Intelligent up-selling also presents a more sophisticated experience to guests, who appreciate a curated selection of in-destination options.
4. Leverage Custom Email Templates
Next, let's optimize your booking engine with custom email templates that reflect your bed-and-breakfast's look and feel.
Your reservation system can automatically send emails to guests after booking. These emails not only provide confirmation of the recent booking but become the all-important first touchpoint in the guest relationship.
The tone of your emails should also build off of the copy on your website. It's all part of your brand voice. The post-booking email template should offer destination information relevant to the early planning process. Is there an events calendar you could share? What about a local culture blog? Populate these emails with useful information to emphasize your property's unique perspective.
These emails should also take advantage of the upsells and add-ons mentioned earlier. Set an automatic email to go out a week before guest arrival, and include bookable activities. You want to present these to guests in the fertile pre-arrival time When they are researching options and are in a purchasing mindset.
5. Sell on Social Media
Social media is a fantastic way to build awareness about your property. It can also be a reliable conversion channel, as 52% of users worldwide report being influenced by social media when purchasing a product.
On your Instagram Business Profile, you have the ability to set up a call-to-action, such as "Book Now." To add a CTA prompt, log in to your profile and point your profile's destination URL to your own website. You can also add a direct link to each post, so don't forget to add a callout to relevant posts to enhance your social commerce.
75% of Instagrammers take action after being inspired by a post, like visiting a website, searching, shopping or telling a friend. –Instagram
The best reservation systems also offer a direct booking channel via a Facebook widget that lives on your property's profile. By adding a widget to your Facebook page, potential guests can access your complete booking engine without leaving Facebook. A booking widget dramatically reduces friction to making a booking so your efforts on social media can lead to direct bookings — all commission-free!
6. Install a Rate Checker
The final step to optimizing your B&B booking engine may be the most impactful. Most travelers shop around. While studies offer conflicting claims about how many sites the average leisure traveler consults (anywhere from 4.4 to 38), the reality is that most people comparison shop. To tackle this head-on, and provide some transparency to the shopping process, install a rate checker on your booking engine.
This widget, which lives right in the booking flow, transparently reveals rates for the same search on third-party OTAs. With one small tweak, potential guests don't leave your site to check elsewhere. By showing them the prices, you save them time so they can book without worrying that there's a lower price elsewhere. It's a smart move that simultaneously builds trust and boosts conversions.
The combination of your website and booking engine gives your independent bed and breakfast direct booking technology what it needs to thrive. With these tools, you'll enjoy more reservations with less time investment on your part. A potent combination indeed!
***
See in action Cloudbeds' B&B Booking Engine that's ideal for all property types – schedule a demo here.
Published on 30 December, 2020