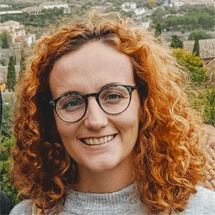 In recent years, a growing number of hotels and other lodging businesses have turned their focus to acquiring new reservations at the lowest possible cost. By making use of a hotel booking engine and applying enhanced sales and marketing strategies, a large number of properties have managed to build a successful direct reservations channel.
In fact, direct hotel bookings have been gaining ground for quite some time. According to Phocuswright, over the past years, travel brands have invested in online booking products and technical infrastructure, leading to a 48% increase in online direct sales in 2022. If you're weighing the potential and feasibility of adding an online Booking Engine to boost direct sales, we've prepared this guide to help you better understand how it works, the important features to look for, and how you use it with other property management technology.
What is a booking engine in hospitality?
An online booking engine is a reservation processing system, app, or SaaS used by hotels, hostels, B&Bs, vacation rentals, and other lodging businesses to capture bookings via their website, social media, or other marketing channels.
Also known as IBE or Internet Booking Engine, it is typically an application or software whose primary function is to collect reservation and credit card information from guests and integrate this data with other hotel management software such as a PMS, channel manager, CRS, or payment gateway.
Most online booking engines can be embedded into an existing hotel website to work solely as the reservation processing system. They can also serve as the hotel website too by means of ready-to-use, customizable website templates.
The main benefit for hotels using a booking engine is capturing new reservations without commissions from 3rd party distribution channels, including OTAs, GDSs, travel agents, or online marketplaces. Guests can book online anytime, from anywhere, and their credit cards can be charged immediately if a payment gateway is integrated.
8 ways hoteliers use a booking engine
1. Generate direct sales
Selling rooms directly and eliminating commissions from distribution channels significantly increases hotel profit margins and lowers guest acquisition costs. A hotel booking system helps increase direct sales by streamlining the process and by turning a hotel's website into a self-service online shop that's available 24/7. For example, properties using the Cloudbeds Booking Engine report a 20% increase in direct reservations on average. While it's possible to maximize direct sales through online advertising, social media campaigns, brand awareness, or loyalty programs, having your own hotel reservation system is a key differentiator. It will give you complete control over the booking process and your guests' experience and allow you to try different pricing and revenue management strategies. Direct bookings are your property's most profitable booking channel.
Here's what Matt Potter, Cloudbeds Product Manager, has to say about it.

2. Generate extra revenue
Guests are always on the lookout for ways to boost their stay at your property and your location. In-property services (room upgrades, breakfast, spa treatments, etc.) and 3rd party services (tours and local activities), are an important revenue stream for all accommodation providers. Your own website is the perfect place to offer these extra services to enhance the shopping experience and make your guests' lives easier.
3. Meet guest expectations
More travelers than ever before choose to book direct with an accommodation provider. You may be familiar with the Billboard Effect: the phenomenon where guests discover a property on an OTA and then visit the property's website to place the booking. With so many choices available to them, many travelers do their due diligence before making a decision. They expect a seamless booking experience and direct interaction with the property they've selected.
4. Personalization:
Your website helps you deliver a highly personalized service to guests. Knowing your hotel's target market, you can tailor it by adjusting room types, pairing additional services, or creating packages. You can make sure that your messaging caters to your ideal guest type, inspires them, and answers frequently asked questions. As health and safety are major concerns at the moment, you can use your site to show how your property and your destination are addressing these challenges.
5. Capture metasearch bookings:
Travel metasearch engines give users one place to compare rates from various online travel agencies, marketplaces, and even hotels' own websites. The biggest players in travel-related metasearch include Google, TripAdvisor, Kayak, and Trivago. With Google's introduction of Free Booking Links and vacation rental inventory, accommodation providers can now get listed on search and map results alongside OTA partners. To stay competitive at the metasearch level, hotels must count on a booking engine with real-time pricing and availability updates.
6. Your bookings, your terms
Your website is your shop where visitors can get inspired, browse, and ultimately confirm their booking without interruption from a 3rd party intermediary or intervention from your front desk or sales team. A direct reservation means that it is your property that "owns the reservation," the data, and the guest relationship. Your terms and conditions apply with regard to cancellations, payments, and other house rules. You'll be able to interact with guests right away and directly without an intermediary.
7. Build guest loyalty
A hotel booking engine is a must-have for a guest loyalty strategy. Whether you're running a marketing campaign to engage returning guests or capture new ones via referrals, the most efficient and profitable way to process these reservations while guaranteeing a smooth guest experience is via your own direct booking system.
8. Build brand awareness
For growing businesses in travel, establishing a unique brand is of significant importance. Besides showcasing your property's unique value proposition, your hotel's brand helps build trust and loyalty in a B2C landscape, such as hospitality. Once you've defined your brand attributes, from the logo and colors to your brand personality, your website is the perfect place to start applying them. Look for a customizable booking engine that you can adapt to your brand.
Here's a handy infographic to help you remember the basics:
The most important booking engine features
Before you look for must-have functionalities, it's important to figure out how you'd like to pay your booking engine software provider. There are companies that charge a commission on each booking you receive, between 3-8%, companies that work on a fixed fee, and companies, like Cloudbeds, that offer commission-free bookings. Budgeting and figuring out how much you can invest for a positive ROI are the first crucial steps.
24/7 availability
Your booking engine is your online shop, open 24 hours a day and seven days a week so that visitors anywhere can access and place a booking. If bookings can't be accepted automatically at all times, your occupancy rate will decrease, and you'll be losing business. Uptime is also essential for maintaining the strength of your direct reservations channel.
Seamless booking experience
Your website visitors expect the reservation process to be easy, convenient, and quick, just like any other online shopping site. Simplicity and clear steps mean everything for a seamless user experience. The most important steps of the buying journey should be straightforward: search for dates and room rates, select a room, and complete a secure payment. According to Google, 77% of smartphone shoppers are more likely to purchase if they can find their way to checkout seamlessly, so avoid adding too many steps and options that will confuse travelers.
Integrations
Your booking engine must be reliable when it comes to room availability, rate types, and pricing. That's why real-time integration with your Channel Manager and Property Management System is essential. You'll avoid overbookings, errors in pricing, and having to manually transfer data from one software to another. Other very important integrations include Google Analytics and plugins for social media bookings.
Payment processing
An online payment gateway automates the booking process for both the property and the guest. Nowadays, travelers prefer online credit card payments and instant booking confirmation. This process will also save you from manually charging bookings or checking credit card validity.
Mobile-friendly
Look for a booking engine that is fast-loading and fully optimized for mobile devices. Smartphones have changed the way we behave as consumers. We now expect a self-service booking process regardless of the device we're using. Google stats that show mobile travel searches have increased year after year. You don't want to miss out on sales due to an unresponsive website.
Extra services & promo codes
Your website is the best place for your guests to book special rates, find last-minute deals, use promotional codes, and for you to generate more revenue by upselling, which means you can offer additional services or add-ons like local tours, activities, and more. Offering promotional rates and special offers to partners, like tour operators, conference centers, business travelers, etc., is much easier to manage with a booking engine that's built with promotional functionalities in mind.
Multi-currency & multi-languages
Set your property up to attract an international market by allowing guests to book their reservations in their preferred language and make the payment in their currency of choice.
SSL protection
Just as importantly, make sure that your provider adheres to PCI DSS Compliance and to Strong Customer Authentication (SCA) guidelines so that your data and that of your guests are protected.
Design & customization
Choose a booking engine with customizable options or the possibility of adding custom CSS if you need to. In addition to brand awareness, the look and feel of your website will help ensure a seamless guest experience. As your hotel website aims to inspire guests, choose a design with rich imagery to properly showcase your rooms, amenities, and location.
Using your booking engine with key hotel management technology

What is the difference between a booking engine and a hotel reservation system?
Frequently used interchangeably, the terms booking engine and hotel reservation system may refer to the same solution. The difference is that booking engine refers to the app or software used to complete an online reservation by processing the data entered by the guest. It may be used in conjunction with an integrated PMS to manage all reservations and guest details. On the other hand, hotel reservation system refers to a comprehensive software with a broad set of features that hotels use to manage a reservation in its entirety, including modifying or canceling a booking, adding charges, notes, split folios, and many more options.
A booking engine and a channel manager
Channel Management is the process of automatically updating room inventory on multiple online distribution sites using channel manager software. As your website is your most important channel to get more direct bookings, it should always display the most accurate and up-to-date information, the same as your listing websites.
When choosing a booking engine, look for one that includes a real-time integration with a channel manager to guarantee that your property info, pricing, and availability is accurate and up-to-date everywhere. A channel manager will take care of updating your pricing and calendar automatically to and from your booking engine, thus helping you avoid overbookings and other manual errors.
A booking engine and a property management system
To manage and scale a hospitality business, you'll rely on a property management system (PMS) as your main platform to fully control and organize every operational aspect of your property. The right hotel PMS increases your operational efficiency, cuts costs, and helps you deliver an exceptional guest experience. When you choose a booking software that is directly integrated with your property management system, you avoid manually transferring data from one platform to another. Automating updates to your availability, pricing, new bookings, cancellations, credit card details, and more, will save you a lot of operational time.
Just as with a channel manager, seek out a PMS that integrates with your booking engine to provide real-time data synchronization. That way a new reservation from your booking engine will be immediately imported onto your PMS dashboard, the central calendar will be updated, and guest data will be available for messaging. Each time a room availability changes or rates are modified in your PMS, they will be immediately updated on your booking engine.
A fully-integrated hotel management software
The fundamental technology to use in conjunction with your hotel booking engine includes an online payment processor, a PMS, and a Channel Manager.
If you'd like to avoid using different providers for all of the tools mentioned above, then there is a convenient solution: choose a software with a built-in PMS, channel manager, and booking engine that will guarantee a real-time and frictionless data flow.
By using a centralized system that incorporates all the tools you need, your reservation management will become much more agile and efficient. A guest can book a room using your booking engine and the payment will be processed instantly. The reservation data will be delivered immediately to your PMS, where an automatic booking confirmation email can be triggered, and your channel manager will update your distribution channels in real time.
In addition, there are more important hotel management tools your booking engine should be connected to, such as a revenue management solution. A revenue management system helps you make smart pricing decisions using real-time market data and competitor rate comparisons while helping you identify new revenue opportunities. The best tools allow you to set rules and triggers to adjust rates based on a wide range of criteria, making sure your pricing stays competitive at all times on both your website and your connected sales channels.
A centralized system also means easier access to powerful data insights that are all unified in one place. Through accurate reporting of daily transactions such as payments, new revenue, market insights, and analytics regarding your booking channels, you can fully control your business and make informed business decisions based on data.
See how Cloudbeds' commission-free Booking Engine can work for you.
Published on 18 January, 2022 | Updated on 25 August, 2023