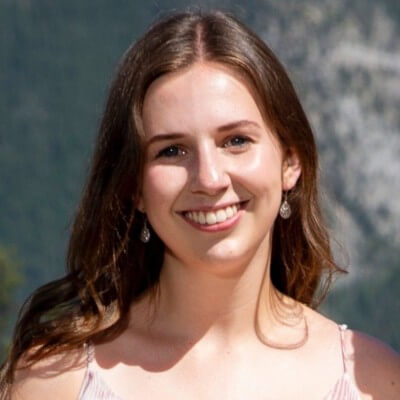 One of the key reasons travelers are drawn to smaller, independent lodging properties is they provide personalized, intimate experiences. This quality sets apart boutique hotels, inns, hostels, and B&Bs from large hotels and big-brand competitors. When done effectively, personalization can help hotels earn more bookings, higher average daily rates (ADR), and better online reviews.
Personalization comes from knowing your guests. The more you know about your guests, the better you can entice them to book your property and meet their unique needs on-site. And it all starts with hotel market segmentation.
What is hotel market segmentation?
Hotel market segmentation is the process of grouping hotel guests into categories based on shared behavior and characteristics. It is a fundamental process of revenue management, but also brings benefits to marketing, operations, and the guest experience.
When lodging operators divide guests into segments, they can be more targeted in promotions, communications, and guest services to increase revenue, guest loyalty, and guest satisfaction.
Ben Lloyd and Kent Schnepp, Directors of Cloudbeds Amplify, broke down the importance of market segmentation in regards to driving more direct bookings during Passport 2023.
5 common hotel market segments
Market segments can vary by property type, but typically they fall into five main categories in the hotel industry:
1. Transient
These guests are individuals traveling for business or leisure. They typically reserve directly with the hotel or through an online travel agency (OTA) or travel agent at non-negotiated rates. Some hotels break down transient business into subgroups such as OTAs, direct bookings, packages, and consortia.
2. Corporate negotiated
These guests are business travelers who work for a company that has a negotiated account with the property. Corporate agreements are typically arranged through the hotel's sales department and require the company to commit to a minimum number of room nights per year in exchange for discounted rates and other benefits.
3. Group
These guests travel with a group that has reserved a block of rooms in advance at a special group rate. Typically, a group consists of at least six to ten rooms per night, but that can vary by property. Larger properties may break down group business into subgroups such as corporate, incentive, and SMERF (which stands for social, military, education, religious, and fraternal).
4. Wholesale
These are travelers who book through a wholesaler or bed bank that has negotiated net rates with the hotel. Wholesalers resell rooms to third-party retailers like tour companies, travel agencies, and OTAs, who in turn sell the rooms to travelers. Wholesale guests usually travel for leisure purposes and are booked as FITs (free independent travelers) or tour groups.
5. Other
This segment is used for independent travelers who don't fall into the other categories. For example, they may include guests traveling on government business or members of the military.
It's important to note that the hospitality industry is starting to shift away from distinct market segments as blended travel (blending of business and leisure travelers) rises in popularity. Cloudbeds' 2023 State of Independent Lodging Report found early signs that blended travel is changing travel patterns, with a rise in 3-6 night stays compared to pre-pandemic levels in 2019. Expedia's 2023 Value Index backs this claim up after their survey found that 76% of business travelers plan to extend a work trip for leisure in 2023, with 28% planning to take a "flexcation."
In this snippet of The Turndown Podcast, Giancarlo Carniani, General Manager of ToFlorence Hotels and President and Founder of the Hospitality Innovation Academy, explains how the pandemic has changed his hotel's guest types. He also discusses the changes in travel behavior in Italy, with guests booking longer stays.
Why do you need market segmentation?
By grouping guests into segments, hoteliers can better understand and manage their business mix – the blend of traveler types that most frequently stay at the property. Instead of treating all guests the same, they can tailor marketing materials, guest communications, pricing, and services to meet the unique needs and expectations of each market segment.
For example, group guests behave much differently from transient guests. Groups often book well in advance, reserve multiple rooms at the same time, and receive preferred rates. Transient guests, on the other hand, are less predictable. They can book well in advance or walk in last minute, typically reserve only one room at a time, and pay retail or best available rates (BAR).
6 benefits of segmentation for hotels
By grouping guests into segments, hotels can:
Be more targeted in marketing. Instead of trying to reach all travelers, hoteliers can develop marketing strategies to appeal to their ideal guests. For example, guests who book a package spend more on property because accommodation is bundled with other services like breakfast and parking.
Maintain a diverse distribution strategy. Rather than depend on one or two booking channels, hotels can target market segments on multiple distribution channels such as OTAs, the GDS, and bed banks. If a certain segment isn't traveling, such as corporate travelers during summertime, the property can focus on other segments like transient leisure and wholesale business. Properties can utilize niche OTAs to effectively target their guest demographics.
Boost revenue and profitability. Market segmentation plays an important role in a property's revenue management strategy. When demand is strong in multiple market segments, properties have more opportunities to increase occupancy and room rates. To boost profitability per booking, they can target segments and channels that have lower guest acquisition costs, such as direct bookings and group business.
Increase guest engagement. Each segment comes with different opportunities to engage guests pre and post-stay. For example, when guests reserve through your website booking engine, you can collect their email and send a pre-arrival message to invite them to start planning their stay and follow up post-stay with a special return offer.
Improve the guest experience. Segmentation allows accommodation operators to tailor guest experiences to better meet needs and expectations. For example, corporate negotiated accounts can be flagged to ensure guests always receive last-room availability, are prioritized for upgrades, and are never relocated. This will help ensure corporate agreements are renewed year after year.
Save operational costs. Different segments may have different behavior patterns, helping hotels more effectively plan operations. For example, hotel groups often arrive, depart, and take meals at the same time, allowing properties to schedule staff and purchase food & beverage items more accurately, avoiding overscheduling and over-ordering.
A step-by-step guide to identifying your hotel's ideal market segments
To identify your market segments, here are six steps to follow:
Start with the basics.
Determine which traveler types most often visit your property using data from your PMS and CRM. For example, a vacation destination will cater more to transient and wholesale segments, whereas an urban hotel will cater more to the corporate segment.
Select segments you can track.
The reality is, hotels often know little about their guests. Even the lines between leisure and business travel are blurring, as more travelers blend both activities on the same trip. It's therefore prudent to choose segments based on booking sources such as wholesale, corporate accounts, and OTAs.
Subdivide segments.
If you have a high volume of business in one segment, consider breaking it into subgroups. For example, if you receive a lot of group bookings, you may decide to divide them into social (weddings, events, etc.) and corporate (meetings, conferences, etc.)
Don't overcomplicate things.
Avoid creating so many segments that it's hard to keep track of them. And try not to change segments frequently because it will be harder to compare performance year over year. Choose your most important segments, track everything else as "other," and try to keep them consistent over time.
Create tracking codes.
To track activity in each segment, create tracking codes or rate codes for each segment and ensure they are assigned correctly to each reservation. If bookings are misassigned frequently, it can lead to false assumptions about where your hotel business is coming from.
Track performance.
In your annual budget, set targets for room nights, ADR, and total revenue by market segment. Track monthly performance and compare it to previous months and years to determine which segments are overperforming or underperforming.
9 strategies to improve performance by market segment
That brings us to our next topic: finding ways to improve performance in each segment. Here are some strategies to consider:
Collect guest information.
The more data you gather about your guests, the more effective your segmentation strategies will be. Collect important information at time of reservation, check-in, and other touchpoints before, during, and after the guest's stay.
Solicit details from guests.
Send a post-stay survey requesting specific information from guests, such as "How did you hear about us?" and "What was your purpose of travel?" Record the details in the guest profile.
Identify booking behavior.
Analyze booking data for each segment to look for patterns such as:
City of origin
Booking channels
Lead times
Stay patterns (E.g., arrival and departure days, average length of stay)
Preferred room types
Average daily rate and revenue per booking
Cancellation rates
Identify your most valuable market segments.
Use booking data to determine which market segments to target. Prioritize those that generate high revenue and ADR. Don't overlook other segments that may not spend a lot but help to fill need dates, such as government workers who travel in the low season.
Create guest personas.
Some hotels use profile data to create guest personas to represent typical guests in each market segment. Details might include the purpose of travel, place of origin, lifestyle preferences, how they book, and preferred room types and amenities.
Develop pricing structures.
Rather than offer the same rates to all guests, develop a pricing strategy with rate plans for each segment based on booking behavior and price sensitivity. This may include BAR rates, corporate rates, wholesale rates, and group rates that can be flexed up or down depending on how busy you are.
How you categorize and distribute room inventory for different segments can have a significant impact on profitability. Think of how you can distribute your inventory in unique ways, such as split inventory where you bundle and sell different room types as a single unit. These types of inventory management strategies help to differentiate your hotel and appeal to specific market segments.
Customize guest services.
Create special amenities and services tailored to each market segment, providing the type of personalized, intimate experiences that draw travelers to your property. Partner with local tour operators to deliver unique experiences, and clearly communicate what guests can expect on your hotel website. This will also help ensure you meet and exceed guest expectations and earn rave reviews.
Be targeted in sales & marketing.
Develop sales and marketing campaigns to target your most valuable market segments. For example, hotel managers set prospecting quotas, revenue targets, and bonus plans to incentivize sales staff to build corporate and group business. Social media can be a great way to target demographics as they have hyper-niche targeting options

Tools and resources to help with segmentation
Finally, don't overlook the key role of technology in market segmentation. Today, lodging operators have all sorts of tools at their disposal to help analyze booking data to identify, target, and engage market segments.
This includes:
How a unified hospitality platform can help with market segmentation
One of the main challenges of market segmentation is consolidating vast amounts of data across different systems to analyze and target your ideal audience. To overcome these challenges, more lodging properties are moving to a cloud-based, open hospitality platform that fully integrates the core resources mentioned above, along with seamless connections to third-party applications.
With the Cloudbeds Hospitality Platform, lodging operators can collect, store, and analyze data all in one place and use this information to deliver more personalized guest experiences. Properties can implement targeted marketing campaigns, craft compelling guest communications, and develop smarter hotel revenue management practices.
See how the Cloudbeds Hospitality Platform can help you grow revenue from your market segments.
Published on 20 March, 2023 | Updated on 03 November, 2023