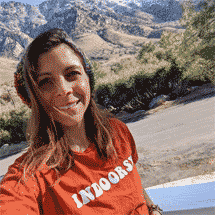 Keeping hotel operating expenses under control is key to running a successful property. High business expenses and wasteful practices deplete profit margins and threaten a property's financial health and long-term viability. On the other hand, proper cost management primes your property for profitability and longevity.
In an ideal operation, hotel expenses are perfectly aligned with demand and revenue so there's never any waste. Your business would seamlessly balance efficiency with pricing strategies and guest experience, always providing the level of service expected by guests without leaving any idle hands or holding excess inventory.
Of course, maintaining that sort of precise balance is easier said than done and not always so predictable. Still, with a little practice and focus, you can strive for better balance.
Two types of hotel operating expenses
Hotel operating expenses include any costs and expenses associated with maintaining and running your hotel. These expenses can be broken down into two types: fixed costs (costs that remain the same regardless of changes in the volume of goods or services) and variable costs (costs that fluctuate in relation to the volume of goods or services provided). Here's a breakdown of the top hotel operating costs:
FIXED COSTS.
These expenses may change periodically but aren't influenced day-to-day:
Rent/mortgage. This is usually a property's largest single fixed cost.
Property taxes and other related expenses, such as insurance.
Fixed monthly bills, like cable and internet.
Human resources: staff salaries and other payroll-related expenses.
Franchise fees, if applicable.
VARIABLE COSTS.
These costs vary according to demand and operational efficiency and are thus influenced by day-to-day decisions.
Hourly labor. While salaries can be planned and remain mostly fixed, hourly labor can cut into your bottom line when you aren't matching labor to demand and using staff efficiently.
Utility costs. The more guests, the higher the usage, with the average hotel spending around 3% or more of revenue on utilities.
Marketing and distribution costs. You'll spend more money on commissions when bookings are high on your 3rd-party channels, and you'll likely spend more on marketing and advertising to boost demand in slower periods.
Linen, toiletries, and cleaning products. Poorly managed supplies and equipments can mean that you're spending more than you should to serve existing demand.
Food and Beverage inventory. Overordering can cause waste, while underordering can reduce your revenue opportunities and contribute to a poor guest experience.
Credit card commissions and other payment processing fees.
Technology costs. These may include hotel management software fees, guest room technology, and more.
How to reduce your hotel operating costs
The first step in reducing operating costs and increasing profits is tracking and managing your costs. Tracking operating expenses takes time and dedication, but each incremental improvement builds on another, and over time you'll see a real boost in your bottom line. You can also use the reports and analytics from your PMS to help you make smart, data-based decisions.
Start reducing your hotel's expenses by tackling the highest-impact operating departments first. These are the areas where even a small change results in a major improvement. Generally, this means looking at your biggest controllable business expenses, including labor, energy, and marketing, and then looking for ways to operate at peak efficiency across all your activities.
1. Control your labor costs
In almost any business, labor accounts for a large portion of any hotel's costs. Some sources say that hotels should tightly maintain labor costs between 20-25% (not including management salaries), and others say they are at 50%. The actual percentage most likely varies by accommodation type, but most agree that the percentages are high.
Effective scheduling is the easiest way to manage labor costs. If you're overstaffed, then your schedule is actually costing you money! You should carefully schedule staff according to expected demand. The key here is to remember that each position has a different demand driver.
For example, expected occupancy levels and average minutes it takes to clean a room must be matched with the number of housekeepers scheduled, as well as check-ins and check-outs with the front desk, and so on. Many hotels even schedule an "on-call" shift for their staff each week, so that you'll never be caught short-staffed.
Another way to decrease labor expenses is to train staff in multiple roles, especially roles that relate to each other. Cross-trained employees can do different jobs, switching as needed throughout a shift. For example, a housekeeper can help work on laundry and a bellman can deliver room service. Cross-training works extremely well in smaller properties where the staff tends to function as one big team.
Cross-training can decrease turnover since employees use more skills, stay engaged, and can work more shifts. It also strengthens bonds and deepens understanding between different departments, says consultant Mark Heymann: "Cross-utilized employees better understand the impact their jobs have on other aspects of the operations. Employees gain a better understanding of how the business works through cross-training, and the impact they have on one another."
Cross-training optimizes your staffing resources so you can both manage labor costs in busy times and stay lean during downturns, such as low season or an economic recession or a health crisis. It also benefits employees because it can help them develop new skills and open the opportunity to further their careers.
2. Reduce energy usage
Reducing energy usage has a direct impact on your bottom line. Hotels spend about 6% of operating expenses on utilities, of which 35% goes to lighting. Start with more affordable sustainability initiatives, such as switching to energy-efficient light bulbs and training staff around smart energy usage. Even a "reuse your towels" campaign can have a dramatic impact on your electricity or water usage and significantly lower your expense ratio.
Then look into upgrades that may reduce your overall energy usage, such as:
Smart thermostats that can be automated (check out Lynx home automation solution for property owners and managers)
Water heaters that recycle heat from HVAC systems
Solar heaters for pools
Coated windows that reduce energy leakage
Occupancy sensors that dim or turn off lights (reduces usage by 30% !)
LED bulbs that use less electricity and emit less heat
"Living roofs" that use plants to absorb heat
You may also want to work towards an eco-friendly hotel certification that reduces expenses and creates marketing opportunities.
You may also want to work towards an eco-friendly hotel certification that reduces expenses and creates marketing opportunities. Keeping up with property maintenance goes hand-in-hand with saving on energy costs. Create a monthly maintenance review schedule so that rooms and common areas are inspected regularly. This inspection should include looking for cracks and holes that can be sealed, as well as any emerging issues that can be fixed before the cost escalates. Deferred maintenance when it comes to things like HVAC may also add it to your operating expenses in the short term.

3. Lean on revenue management
Revenue management in the hotel industry isn't one of the first things that come to mind when you think "hotel operating cost." As a tool that tracks local market data (such as how big local events may impact occupancy) and your competitor's rates, it's generally seen as an income producer, not an expense management tool. Yet it's a valuable asset for optimizing your room revenue as it helps identify and manage the largest cost contributors, such as travel agent commissions and other distribution costs.
Your revenue management system also creates insightful forecasts of total revenue that provide clear guidance for your hotel's operations, especially around staff scheduling and inventory management. These forecasts highlight periods of higher demand, which means that you may need to schedule more staff and order more items to support this increased demand, depending on your available rooms, of course. Conversely, your revenue management forecast can reveal unexpected dips and demand to help you reduce your variable expenses and control labor costs.
4. Reassess your software stack
Costs quickly pile on with the more software a hotel uses. For small and independent hotels, it can seem impossibly expensive to acquire all the software needed to run their businesses. There's software for property management, housekeeping, guest relationships, revenue management, online bookings, point-of-sale…the list goes on. If you use ten pieces of software from ten different providers, that's ten monthly bills, ten account managers, ten knowledge bases, and ten times the headache to keep track of it all.
To ensure that you're using all of your software to its fullest potential, do a technology audit to identify software that has either being underused or is no longer needed. You may be able to save money by reducing the total number of vendors and choosing a hospitality industry software that bundles key functionality into a single suite.
Cloud-based software can also provide a lower-cost alternative to on-premise hosting. The cost savings can be quite significant: Triple C Hotels & Resorts, a boutique hotel group with two properties, trimmed 60% off its hotel software budget when it switched to a cloud-based property management system. Added bonus: the switch increased direct bookings by 12% thanks to an integrated system that kept rates in sync across systems and optimized to real-time demand.
You'll also see other benefits to cloud-based hotel software: zero upfront installation cost, no ongoing maintenance costs, seamless syncing across systems, and no on-premise IT headaches or future upgrades. Not to mention, you'll be able to access your property management system from anywhere in the world with the internet so you're always connected to your business.
5. Optimize your marketing
Marketing is one of the largest variable expenses, most of which boil down to customer acquisition costs (CAC). Hoteliers strive to get bookings at the lowest possible CAC, which is often tricky. First, you need to understand your CAC for each channel. Leveraging OTA channels usually produces higher CAC than direct bookings. However, direct bookings, though commission-free, are usually acquired with advertising costs using Google ads, Facebook ads, or metasearch.
Every hotel should diversify their marketing strategy, using both inbound and outbound tactics, and also strategically distribute their inventory on several OTAs and online marketplaces. A healthy mix of OTA listings, metasearch advertising, social media promotions, email campaigns, partnerships with local businesses, etc. makes for a good approach.
To fully optimize your marketing spend, be sure to install Facebook Pixel and the proper analytics code (such as Google Analytics) so that you can track performance from clicks to conversions. When properly integrated into your hotel management system, you'll have a full view of your efforts – and be able to leverage powerful tactics like remarketing and retargeting campaigns.
If you're using a digital marketing agency for your hotel, be sure to regularly review their engagement reports. It's easy to forget to check performance metrics when someone else is doing it.

Final thoughts on hotel operating costs
As you work through this list and develop strategies to reduce your hotel's expenses, don't forget to consider the impact on customer service. It can be tempting to cut down all of the low-hanging fruit, without fully envisioning the impact of negative guest reviews.
With sufficient planning and consistent execution, you can reduce your hotel's operating expenses without sacrificing service. It's a win-win where profitability meets a more streamlined operation!
Interested to see how Cloudbeds can supercharge your property?
Published on 15 March, 2022