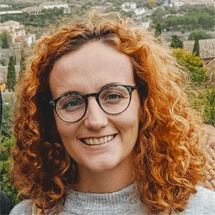 Guestrooms are the most valuable and profitable asset for most hotels, earning a substantial proportion of revenue and driving sales of ancillary services across the property. Taking a strategic and holistic approach to managing room inventory is critical to optimizing a property's financial performance.
In this guide, we share everything hoteliers and hosts need to know about taking control of room inventory, from pricing and distribution to best practices and software solutions.
Whether you operate a small or midsized hotel, inn, hostel, or another type of lodging business, we'll show you how to leverage your room inventory to drive more revenue and profits while keeping operating costs in check.
What is inventory management in the hotel industry?
Hotel inventory management is the process of managing the availability, pricing, and distribution of a hotel's products and services to maximize revenue and profitability. Guestrooms are typically the primary focus of inventory management because they are the most profitable product for most hotels. Room sales also generate sales of other products and services on property, such as food & beverage, meetings & events, spa treatments, parking, and recreation.
Why is inventory management important?
Inventory management is important because hotels have a finite number of rooms to sell each night, and room inventory is perishable. Unlike a can of soup, for example, which can sit on the shelf for months before it's sold, hotel rooms have a short expiration date. If a room isn't sold on a given night, that opportunity is lost forever. And the more frequently rooms sit empty, the harder it is for hotels to maintain profitability.
Inventory management is also important because:
Hotels typically have a variety of room types, each with different values that can be configured in different ways.
Rooms are distributed on multiple channels, each with different costs.
Rooms are marketed to different traveler segments, each with its own needs and expectations.
More than just maximizing sales, a key objective of inventory management is to sell the right rooms to the right guests at the right prices on the right channels. Not only does this generate more hotel revenue at lower costs, it also improves the guest experience by matching hotel guests with the rooms best suited to their needs.
On the other hand, if room inventory is mismanaged, hotels miss out on booking opportunities, and distribution costs can skyrocket, eating into profits. And if hotel guests feel like they've overpaid or the room doesn't live up to expectations, it can damage loyalty and lead to bad reviews.
How does inventory management affect a hotel's operating costs?
As mentioned, every distribution network has different costs, whether it's an online travel agency (OTA), a GDS (global distribution system), or the hotel's website. If a hotel receives a majority of online bookings from OTAs, an expensive channel due to high commission rates, its guest acquisition costs (GAC), or the expenses used to generate bookings, will be high.
However, if the hotel generates a higher proportion of direct bookings, which typically have lower costs, GAC will be lower. When pricing is equal, the lower the GAC, the more profitable bookings are.
Another key performance metric in hotel inventory distribution is cost per occupied room, or CPOR. This is a measure of the average cost of a guest occupying a room. Because some operating costs are fixed – that is to say, relatively consistent regardless of how many rooms are occupied – hotels benefit from economies of scale and lower CPOR as occupancy rises. When pricing is equal, the lower the CPOR, the more profitable the hotel is.
Types of inventory – rooms vs. services
If you've ever worked in a retail store, you know that staff performs monthly inventory tracking, counting all the items on the shelves and in storage. This helps them keep track of what's in stock, what needs to be ordered, and what products should be discontinued or returned. With smart inventory management, stores always have enough stock to meet customer demand but never too much that it won't sell.
The approach is similar in hotels but with key differences. First, instead of a physical product, hotels sell rooms – and not the rooms themselves, of course, but overnight stays in rooms. And while hotels also take inventory of supplies and equipment to ensure they have enough stock to serve the needs of guests, hotel inventory management typically refers to the management, sales, and pricing of room inventory.
All other products and services in a hotel – in the restaurant and bar, room service, banquets, minibar, spa, gift shop, parking, golf, and other ancillary revenue – are considered a secondary type of inventory. Sales of these items are primarily driven by room sales. The more rooms that are occupied in a hotel, the busier its outlets tend to be – although some hotels also attract local residents and guests from other properties.
Hotel room inventory types
How hotels categorize and distribute room inventory has a direct impact on sales. Here are four main types of room inventory and how they are distributed.
1. Split inventory
Split inventory enables property owners to bundle and sell their rooms as a single unit (known as virtual accommodations) to appeal to a broader range of customer segments. To better understand split inventory, let's first explain virtual accommodations in more detail.
What are virtual accommodations?
Virtual accommodations refer to a combination of physical rooms sold as a single unit. For example, a hotel with 12 physical rooms can create virtual accommodations by combining them in different ways, such as selling two deluxe rooms as a suite or one deluxe and one standard room as a duplex.
With split inventory, lodging operators can distribute unique and customizable virtual accommodations to different segments to increase occupancy, earn higher ADR, and differentiate from competitors. Split inventory can be leveraged on OTAs and a hotel's direct channels for maximum impact.

Find out how Split Inventory helps your property maximize its revenue potential.
2. Allocated inventory
To control distribution, hotels can allocate a certain number of rooms to each channel, reserving some rooms for direct sales. However, if one channel doesn't sell all its allocation and another channel could sell more than its allocation, the hotel will miss booking opportunities. So while this approach is less than ideal, hotels that use OTAs and wholesalers may have to adhere to a minimum allotment requirement as part of a distribution agreement.
3. Pooled inventory
As an alternative, hotels may choose to pool their inventory, making all rooms available to all distribution channels at the same time. This helps increase visibility and sales, but it can also lead to double bookings or overbookings if not closely monitored or automated using a channel manager.
4. Distressed inventory
When hotels have difficulty selling rooms at the desired rate within the typical booking window, the inventory may be referred to as distressed. To prevent the rooms from sitting empty, hotels may offer generous rate discounts and booking incentives. While "fire sale" tactics can boost occupancy rates, they erode the average rate and can encourage guests to wait until the last minute to book.

9 best practices in hotel inventory management
Now let's dig a little deeper and look at ways to optimize the value and sales of your room inventory.
1. Keep detailed records of room inventory
Good inventory management starts with cataloging the number of rooms and room types you have on property. How many standard rooms, deluxe rooms, suites, and other categories of rooms do you have? What features, amenities, and bed configurations does each room type offer? Are the rooms named appropriately, and do the descriptions capture what's unique and special about each room type?
Based on this information, think of how you can bundle your inventory in unique ways to reach new customer segments and increase revenue. Ensure the information is uploaded to the property management system and distributed consistently and accurately on your website and across booking channels.
2. Establish a flexible pricing structure
Gone are the days when accommodation operators set room prices once a year and changed them every season. Today, it's all about dynamic pricing – regularly adjusting rates according to changes in market demand, room supply, competitor pricing, and other factors. As a general rule, hotels should increase room rates during busy times to boost ADR and decrease rates during slower times to boost occupancy.
Start with a pricing structure that identifies the full price, or rack rate, of each room type and outlines a series of discount increments to implement as demand picks up or slows down. Price rooms not only based on floor space, amenities, and views but also on average demand, charging premiums for room types that typically sell out quickly. Price entry-level rooms at an attractive rate and add modest increments for each premium room type. Make the traveler think, "If I pay just a bit more, I will get so much more."
3. Adjust pricing, promotions, and restrictions according to demand
During day-to-day inventory management, it's important to keep a close eye on pickup, booking pace, and rooms left to sell. Compare performance to previous periods to understand if demand is softer or stronger than usual. To increase occupancy during slow periods, offer discounts or promotions. To uphold the average rate, offer upgrades or value-adds instead of discounts, such as free breakfast, parking, or a food & beverage credit.
When demand is high, close out discounted rates and implement stay restrictions to boost quieter shoulder dates. For example, if there's a big concert in town on Saturday night and you expect to sell out, close Saturday to arrivals or implement a minimum two-night stay to boost occupancy on the nights before and after.
4. Maintain a diverse distribution strategy
The more channels your inventory is listed on, the better the chances travelers will find you online and make a booking. Maintaining a diverse distribution strategy means making inventory available on a variety of distribution channels, including OTAs, metasearch marketing platforms like Google, Trivago, and Tripadvisor, the GDS, wholesalers, bed banks, and direct channels like your hotel website.
Rather than take the allocated inventory approach and limit room sales, pool inventory by distributing all your rooms on multiple channels simultaneously.
5. Rein in distribution costs
As mentioned, every distribution channel comes with different costs in terms of fees, commissions, and advertising. By understanding average guest acquisition costs for each channel, you will know which channels to focus on to bring higher profitability. For example, as occupancy picks up, consider closing out or limiting availability on OTAs and other high-cost channels to encourage bookings on your website and other low-cost distribution channels.
6. Understand your market segments
Different types of rooms will appeal to different types of travelers. Depending on your property, your customer segments may include leisure, corporate, groups, or other segments – or a mix of all segments. If business travelers book premium rooms more often than other travelers, they will generate more revenue and are of higher value to your property. If leisure travelers stay longer and tend to opt out of daily housekeeping services, they are less costly to service.
Identify your most valuable market segments and tailor room descriptions, special offers, packages, and value-adds to appeal directly to their booking habits and preferences. Create virtual accommodations to appeal to your identified market segments – for example, large families who are in need of extra space.
7. Activate marketing and sales
Sales and marketing activities are intended to create demand for room inventory. First and foremost, your website is your primary promotional platform. If it's difficult to navigate or making a booking is complicated, you will lose sales. Room descriptions should be clear, concise, and appealing, featuring high-quality photos and a simple, fast booking and payment process. Bear in mind that a high proportion of travelers use smartphones and tablets to search for and book hotels today, so website content must be mobile-friendly.
In addition, hoteliers can activate a range of marketing channels like metasearch, cost-per-click advertising, email marketing, and social media to generate demand. Create packages and promotions to promote premium room types and bundle ancillary services like breakfast and parking to increase average spending. Take advantage of split inventory and advertise your unique room offerings across channels. Work closely with the sales department to identify key dates and create promotions to attract business from group bookings and corporate accounts.
Prior to arrival or upon check-in, an upsell program can generate incremental revenue and boost occupancy for premium rooms and suites. Rather than let these rooms sit empty, offer complimentary upgrades to surprise and delight your guests.
8. Fine-tune the forecasting process
Forecasting is the process of producing a report of expected occupancy and average rate by day and market segment in the coming months. This helps hotels anticipate how busy they will be and prepare accordingly. Sales & marketing can take action to boost slower dates and leverage demand on busy dates. And operations will know how many hotel staff to schedule and how much food, beverages, and supplies to order.
If your forecasting is off, it can lead to lost revenue opportunities, overstaffing or understaffing, wastage, and elevated operating costs. To forecast accurately, hotels must carefully analyze business on the books and the booking pace, compare data with previous months and years, and factor in current market conditions such as special events. By fine-tuning your forecasting skills over time, you can help room inventory reach its optimal sales potential while gaining more control over costs.
9. Adjust inventory to meet demand
How well does your room inventory meet demand? Cloudbeds' 2023 State of Independent Lodging Report found that one of the major trends shaping the hospitality industry is blended travel meets hybrid hospitality. Travelers are seeking accommodations that provide choice and flexibility regarding room types and amenities.
If some room types always sell out quickly and others often sit empty, it's a good indication that there's a disconnect between your inventory and market demand. In the short term, consider refurbishing low-demand room types by changing the layout, adding new amenities or technology, or installing furniture like a large work desk or a king bed instead of doubles. Consider how you can combine rooms, suites, and even full floors to reach a broader range of traveler types and better meet demand.
What is a hotel inventory management system?
A hotel inventory management system is software that helps hotels keep track of room inventory, manage pricing, and facilitate room distribution and sales. It does this by automating related tasks, processes, data management, and reporting.
It's clear that managing inventory is a complex process, and manual spreadsheets and outdated technology simply don't cut it anymore. With limited resources, smaller accommodation operators and independent hoteliers need the help of technology to compete with larger, branded hotels to reach travelers.
If you're not taking advantage of the new hotel inventory management software solutions available today that use automation and are custom-built to meet the needs of modern inventory management, you're missing out on opportunities to improve efficiency and drive better business performance.
Here are 6 essential software applications for hotel inventory management.
Property Management System
The property management system (PMS) acts as a central hub for hotel operations, managing many of the functions related to inventory control and connecting to additional solutions that facilitate distribution and pricing. PMS functions include reservations and guest profiles, check-in and checkout, and housekeeping and accounting. With a modern PMS, managing split inventory is easy. And guests aren't kept waiting while hotel staff tries to figure out if their room is clean, dirty, or occupied.
Channel Manager
A channel manager allows hotels to distribute inventory on multiple booking channels from one centralized platform, ensuring rates and availability are always in sync. When a room is sold on one channel, availability is automatically updated on the other channels. This allows for the efficient, real-time management of room inventory, enables pooled and split inventory, and prevents lost sales and double bookings.
Booking Engine
A website booking engine also facilitates room distribution, enabling hotels to display real-time availability and rates on their website and sell rooms directly to guests. With an integrated payment gateway, payment details are automatically populated into the reservation. This provides a seamless booking experience for guests and reduces OTA commissions for the hotel.
Hospitality marketing solution
A hospitality marketing solution helps hotels build awareness and drive sales on multiple online marketing channels, including the website, search engines, metasearch channels, and third-party listings. Hotels can more effectively position, promote, and distribute different room inventories by tapping into advanced tools and leaning on the experience of marketing experts.
Guest engagement software
Providing support to the sales and customer service functions, guest engagement software helps hotels keep in touch with guests at every stage of the customer journey, whether by live chat, SMS, WhatsApp, or email. It also centralizes all communications in one unified inbox. This helps hotels convert more bookings and promote secondary hotel inventory like food & beverage, spa treatments, activities, and upsells.
Revenue management system
A revenue management system (RMS), or yield management solution, helps hotels manage room pricing and inventory to drive higher occupancy, average rate, and RevPAR (revenue per occupied room). An RMS automates data collection and reporting and features built-in pricing tools to help properties maintain a dynamic pricing strategy and ensure rates are always positioned to optimize sales.
More than inventory software: the modern hospitality platform
One of the challenges of managing inventory across multiple systems is that tasks and data are fragmented and siloed, making it challenging to reconcile availability, pricing, and guest profile information. To overcome the challenges, more hotels are moving to a cloud-based, open hospitality platform that fully integrates the core applications mentioned above, as well as offers seamless connections to third-party applications.
How Cloudbeds' Hospitality Platform works
Built for independent properties, Cloudbeds' Hospitality Management Platform consolidates all the core functions of hospitality management software under one intuitive, cloud-based platform. Data flows freely among unified systems and is consolidated into a single guest profile and a shared repository of room inventory. For employees, there's only one system to learn, one dashboard, and one primary point of contact for customer support.
With game-changing inventory management tools like split inventory, Cloudbeds enables property owners to increase revenue and occupancy rates by offering unique and customizable virtual accommodations to attract more bookings, achieve higher ADR, and differentiate themselves from competitors.
A cloud-based, unified hospitality management platform like Cloudbeds, can help properties of all types and sizes can better manage inventory and increase revenue at lower costs while delivering better guest experiences at every touchpoint. This enables a truly strategic and holistic approach to hotel inventory management.
Find out how Cloudbeds Hospitality Platform helps you take control of your inventory.
Published on 17 January, 2023 | Updated on 30 August, 2023