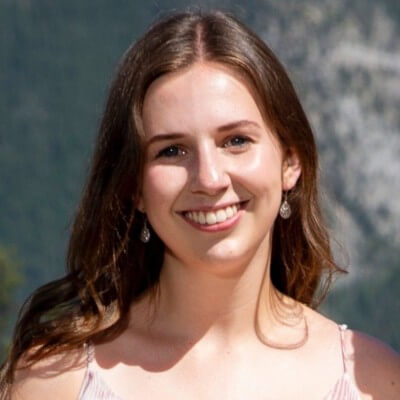 No doubt about it: social media is one of the most crucial tools in any hotel's marketing strategy for promotion and advertisement. Social networks can give your property exposure like never before to help increase brand awareness and drive more direct bookings.
As a lodging operator, you can showcase your property's features and services and interact with guests and potential guests through various social channels. These channels allow you to promote your hotel as an experience, not just a place to stay for the night.
Through social media, hotel brands can communicate directly with guests and build meaningful relationships. Since the hospitality industry offers a highly personal experience that naturally inclines people to share and search for inspiring images, videos, travel hashtags, and testimonials, social media is the perfect platform to support and promote this rich content.
Read on to learn more about the importance of social media for hotels, along with 12 social media marketing strategies to try in 2023.

What is a social media marketing strategy?
A social media marketing strategy in the hotel industry is a collection of ideas and tactics for hoteliers to implement to achieve specific goals. It requires a thorough understanding of your target demographics and how they like to consume content online.
Social media marketing requires consistent posting, testing, and optimization across various social media channels to attract new customers and build brand awareness.
Social media marketing goals
A good social media marketing strategy should be multi-pronged and designed to accomplish several goals simultaneously. While results may not be immediately visible, consistent posting over time can help achieve a sizeable impact.
The goals of your hotel's social media marketing strategy can include:
Engagement. Interact and collaborate with current and potential customers.
Brand awareness. Create a unique voice for your brand that speaks to your hotel guest demographics.
Analytics. Acquire real-time market data and gain insight into your target audience and performance.
Acquisition. Optimize advertising campaigns and promote products, services, special offers, and contests to drive direct bookings.
Content marketing. Share your latest content to drive traffic to your hotel website through search engine optimization (SEO).
Customer service. Respond to questions and streamline communication through comments and messenger.
Top 5 social media channels in 2023
The popularity of social channels rises and falls as trends change and new platforms emerge. Here are the 5 most popular social channels in 2023.
Facebook. Still reigning as the largest social media network in the world, Facebook has over 2.96 billion active users as of Q3 2022. It's a great platform to build community, run ads, and connect with guests.
YouTube. The video giant is the second largest social media platform, with 2.1 billion monthly active users. A December 2022 survey from Google found that 41% of respondents use YouTube video content in their travel research.
Instagram. This popular visual platform boasts 2 billion monthly active users and is popular for travel inspiration and research. Recently bought by Facebook, hoteliers can now manage all their messages and Instagram ads from Facebook Business Manager.
TikTok. A platform racing to the top of this list is TikTok, with more than 1.5 billion monthly active users. Eight new users join TikTok every second, with an average of 650,000 new users joining daily. On TikTok, hotel brands can express their authentic identity and connect with users on a more personal basis.
Snapchat. A multifaceted messaging app that allows users to send pictures, videos, and texts, Snapchat has over 363 million monthly active users.
12 social media strategies for hotels
1. Share your brand's voice and story
Most properties are looking to make a name for themselves in the travel industry through social channels, however, it's easy for any brand to get lost in this crowded space. The key to standing out is to develop your brand's voice and consistently share your values to attract like-minded travelers to your property.
Remember, today's consumer appreciates authenticity from the brands they interact with, so whether your brand is casual and friendly or high-energy and adventure-based, your voice should be unique to your brand and feature the people behind the camera. Through social media, tell your brand's story and what makes you unique – highlight your staff, origin, and behind the scene insights.
Once you've found your brand's voice, your visual content, videos, descriptions, and interactions with travelers must be consistent with your brand culture and follow brand guidelines where possible. If you get particularly good at promoting your brand, your property can be featured in publications. In July 2022, Travel + Leisure featured 25 hotel brands that have nailed sharing their brand concept.
The Oetker Collection, a property included on Travel + Leisure's list, has established a strong and consistent brand voice across its social platforms, including TikTok, Youtube, Instagram, LinkedIn, and Facebook. All of their posts convey the brand's 'timeless elegance,' and they are able to inspire guests through beautiful imagery and simple captions.
2. Create shareable social media content
Creating shareable content is an art. To get it right, you need to break through the clutter and get into your audience's mind. As a lodging operator, you must emphasize features that make your hotel stand out, including your unique design, beautiful surroundings, local food specialties, and nearby attractions worth sharing.
For example, Casetta Group promotes its unique hotel brands using beautiful, high-quality photos coupled with captions that not only entice guests to stay, but promote other offerings, such as day passes to their pools and dive-in movie nights. The result has been a significant following on Instagram (10.9K followers).
View this post on Instagram
3. Offer exclusive deals
Social media audiences usually engage with businesses and brands because they're a loyal consumer or admire the content created. To nurture the relationship with your existing audience, launch a marketing campaign that offers exclusive loyalty discounts. This approach shows both past and potential guests that you value their loyalty and are willing to recognize them with rewards.
Hotels can boost their engagement and widen their audience by rewarding travelers for using social media to promote their brand. Consider offering on-site perks, such as free drinks or discount vouchers, just for following your page. This way, you not only grow your social following but encourage followers to visit your property.
4. Arrange contests on various platforms
By launching contests on various platforms, you engage with a larger portion of your customer base and accumulate more followers. Because word of mouth is a powerful marketing tool, posting across social channels can help grow your audience and social following.
Some popular social media contests include "caption this photo" contests, giveaways (tag 2 friends in the comments to win a free night stay), trivia games with prizes, and share your best travel photo or video contest (the guest is then featured on your social media page and you get to share genuine user-generated content).
Accor Live Limitless (ALL) launched a 2023 Instagram contest with the hashtag #Allyouwishfor2023 offering travelers the chance to win an amazing trip for two. Their video clearly explains how to enter the contest, backed with imagery from their properties.
View this post on Instagram
5. Be consistent on all your hotel's social media profiles
Social media marketing efforts aren't typically rewarded overnight but through consistency and continued usage. To maintain active engagement and foster new bookings, you need to make sure you:
Regularly share updates (special events, new amenities, staff stories, and more)
Answer prospect inquiries in a timely manner
Add new, high-quality images and videos
Showcase your property's best features
Promote a unique guest experience
Logging in to all of your social media accounts individually to create daily posts can be time-consuming. You can use tools like Hootsuite or Sprout Social to help manage your accounts by allowing you to schedule future posts in bulk and view and manage all your social media platforms from one dashboard.
6. Try influencer marketing to spread awareness
Social media influencers or people with a strong social media following and personal brand have become popular with businesses and properties to advertise online. Influencers are usually content creators or bloggers who are viewed by their followers as brand ambassadors and people who share authentic experiences.
Ensure that you find an influencer that aligns with your hotel's brand and voice. Micro-influencers (those with 1,000 – 5,000 followers) on Instagram, TikTok, or YouTube will be your best bet, as they have loyal followings with above-average engagement rates.
Usually, the value for the influencers is a free stay at the hotel, plus comped food, drinks, and activities. If you have the means to work with an influencer to promote your property and think it will be beneficial for your brand, you can take a hint from a Canadian ski resort, Sun Peaks Resort. The property hosted Instagram influencer and adventure photographer Callum Snape (785k followers), who shared jaw-dropping images, Instagram Stories, and Facebook videos promoting the resort as the area's best-kept secret. His contributions helped garner wide interest in the property from Sun Peaks' target audience, and they now have 54.7K followers.
7. Utilize travel hashtags
Over 1 million travel-related hashtags are searched on Instagram every week and can seriously boost your visibility. By strategically adding popular hashtags to your content, you make your social media posts more searchable and easier for potential guests to find. Research and scope out some of your competitors to find travel hashtags relevant to your brand to help your property get noticed. Also, consider creating your own unique branded hashtag (like ALL's contest above) and encourage visitors to use it so you can build authentic, user-created branded content on your platform.
One tip is to use Instagram's "tags" search feature to see photos with the same hashtag you plan to use and discover other relevant travel hashtags you can borrow. You can also use a tool like Hashtagify to help you conduct more in-depth hashtag research so you can always find the most popular and trending travel hashtags for your property.
8. Invest in paid advertising
Another digital marketing tool you can use is paid social media campaigns. These ads can generate positive results without the considerable expense associated with traditional advertising because of the detailed audience targeting available via social media platforms. The benefits of paid social advertising include:
Built-in retargeting features
Ability to advertise to incredibly specific demographics
Enormous potential reach
Facebook ads are probably the most popular way to target your audience, and from the Facebook Ads Manager platform, you can also create ad posts for Instagram. Facebook ads allow you to target your ideal travel market by creating very specific audiences based on demographics like age, interests, location, places recently visited, income, and more.
9. Drive direct bookings on social media
On Facebook, you can create a "call to action" button that links directly to your booking engine so visitors browsing your social media page can get to your booking engine in one click. This is a great solution, especially for mobile devices, and will allow visitors to see rates, availability, and book all in one easy step.
Cloudbeds offers a commission-free booking engine for your website and Facebook page that's flexible, customizable, and can help you drive more direct bookings, not only on your website and Facebook page but also via Instagram and Twitter. Properties like Hotel AM Markt Munich use this feature to drive direct bookings straight from their Facebook page.
10. Get active on TikTok
Love it or hate it, TikTok is the social platform taking over the world of social media marketing. Increasingly travelers are using TikTok to research and plan their upcoming trips, especially Gen Z's and millennials, who make up 80% of platform users (between 16-34 years old).
As short-form videos rise in popularity with a shift away from perfect, polished videos, travelers are leaning on TikTok to provide a realistic look into what to expect from their next trip. Hoteliers can easily produce short videos highlighting their property's amenities, staff, and local attractions while taking advantage of TikTok trends to increase relevancy.
TikTok's 2023 trends report predicts that this year's three major trends will include:
Actionable entertainment. Brand messaging should be uplifting, funny, personalized, or entertaining.
Making space for joy. Users are seeking meaningful wellness and self-care. Brands should create content that helps people carve out joy for themselves through humor, relaxation, and relatable points of view.
Community-built ideals. Brands should tap into niches and not be afraid to get specific with their content. Understanding key groups and amplifying the voices that define them will be crucial.
Rixos Hotels utilizes TikToks to show off its amenities and guest experience. The comments prove the value of TikTok, with previous guests reminiscing about their experience at a Rixos Hotel and others inquiring about how to book.
11. Prioritize short-form videos
To increase your online presence and rank higher in search engine results, 2023 is when hoteliers need to prioritize short-form video content as part of their marketing plan.
Instagram Reels, YouTube Shorts, Live Videos, and TikToks will play a crucial role in search engine rankings as Google's algorithm evolves to favor short-form videos this year (Google considers anything under 10-minute short-form – but the shorter, the better!). Repurpose your videos across platforms; for example, if you create a great TikTok video, post it on Instagram as a Reel. Keep a library of videos on YouTube and leverage applicable content on your website to increase the use of rich content.
12. Collaborate with local businesses
Forming partnerships with other businesses in your area can help expand your reach and drive more engagement on your social media posts. Highlight activities or local places to visit, like restaurants or cafes, in exchange for a repost on their social platforms.
Ensure you partner with businesses that make sense for your brand and who share a similar voice and values. Set goals on what you want to accomplish through this partnership and the tactics that will help you to achieve this goal. For example, you may choose to partner with a local restaurant, with one of your tactics being a social media contest where followers comment to be entered to win a night's stay and a three-course meal. To enter, users must follow your social accounts and tag 3 friends. This tactic will help increase reach and drive more followers for both businesses.
Building a comprehensive strategy
Used by millions of people, social media is a powerful tool that's constantly evolving with new opportunities and trends for marketers. Crafting an effective social media presence is a journey that will give you an advantage over competitors and can lead to developing lifelong loyal guests. Start small and get active on the platforms most used by your target demographics. Over time you can increase the frequency of your posts and the number of active channels to build a comprehensive social media marketing strategy.
Interested to see how Cloudbeds can supercharge your property?
Published on 06 February, 2023