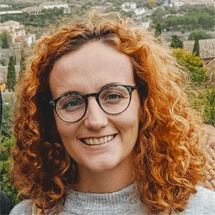 Most of the time, a guest's booking experience will start with a search on the web, so having a well-designed hotel website that can be easily found in search results is very important. Search Engine Optimization (SEO) can help increase your website's visibility, drive more organic traffic, and ultimately, get you more direct bookings.
Does SEO for hotel websites actually work? Ben Lloyd and Kent Schnepp, Directors of Cloudbeds Amplify, broke down the answer to this question during Passport.
You may also be wondering – is it possible to improve your hotel SEO without spending a big budget?
The short answer is yes! It is possible by investing time to learn and to trial and error different practices on your site. Luckily, there are many resources to help you get started, so you can manage SEO in-house or hire the SEO services of a specialized hotel marketing agency.
Let's uncover the most important SEO practices for your hotel site and the best free tools in 2023.
First up, identify your target audience
Optimizing your website for guest queries is essential. A guest searching for a property would typically begin by typing a few keywords on what type of accommodation they are looking for and where (e.g., Private room in New York near Central Park).
Identifying your target market and guest personas is the first step to take before building your online marketing strategy. You can begin by analyzing the type of guests who usually stay at your property, what they like to do, and how you can help them. Not every guest falls under a fixed category, but more likely than not, different groups will share characteristics that you can identify (e.g., adventure trips, romantic getaways, family vacations, business trips, wedding celebrations, etc.). Understanding your guests is essential to finding relevant keywords and ensuring your hotel's website provides the information to address those searches.
On-Site SEO tips for your hotel's website
Make sure your website is well-organized
Good website structure is one of the main things that keep your visitors engaged. Guests should be able to easily navigate through your website and find the information they are looking for.
Create a website header with a clear navigation menu. Ensure that it includes these pages: Home, Rooms, About Us, and Contact Us. Special Offers, Activities, and Blog pages are optional, depending on your case/resources.
Ensure that all links are working and relevant. If you move web pages or change the URLs, make sure to update all the links and use URL redirection to prevent broken links.
Link relevant pages together, creating a good internal linking structure. Your home page should have highlights leading to the most relevant and frequently visited pages.
Conduct your keyword research
A keyword or search query is a word, term, or phrase that you can target with a web page to attract more visitors through a search engine. It is necessary to keep in mind that generic search terms (e.g., hotels in San Diego) are highly competitive, while long-tail search terms (e.g., budget hotels in San Diego in the city center) are easier to rank for and appear on the first page of results. A proper analysis of guests' keystrokes can help you optimize your website's pages so that they are displayed when users search online for those specific keywords.
Include your targeted keywords in the page's meta title, meta description, and text headings (H1, H2, or H3). It is recommended to use different variations in order not to overuse the same keyword. Overusing a keyword will result in 'keyword stuffing', which may impact your rankings negatively.
Analyze different search engines used by your guests and adjust your strategy to fit their algorithms. Hoteliers usually focus their hotel online SEO marketing efforts on Google, which is the leading search engine. Still, search engines such as Bing, Yahoo, and Yandex have a loyal and growing user base that shouldn't be left out of the marketing strategy.
Use heading hierarchy
Heading hierarchy is used to define which parts of your content are important and show how they're interconnected. Headings help users and search engines to read and understand the text.
Headings are logically structured on each page. A page should start with the H1 heading, which is the most important, followed by an H2 heading. H3-H6 headings are optional and used to structure your content further.
The H1 heading should include the keyword you're targeting.
Check your meta titles, meta descriptions, and URLs
Make sure that title tags, meta descriptions, and URLs are informative and contain the targeted keywords for each page. These 3 elements are displayed on the search engine results page (SERP). The target phrases must come first before your hotel's name/brand.
Meta titles are your page titles. They are brief 50-60 characters long page descriptions, easy to understand, and include a keyword. Use a meta title that is different from the H1 to improve the user experience and to add more variations of the keyword.
Meta descriptions are engaging 150-160 character long page descriptions, easy to understand, and should include your target keyword too.
URLs are clear, short, include a targeted keyword, use hyphens to separate words, and do not have any stop words (e.g. of, for, a, the, is).
Improve your page loading speed
Search engines can lower your rankings if users click away and move to the next results. It is recommended to avoid using PDFs, GIFs, Flash, and Javascript as much as possible, as it increases the loading speed of your landing pages. Compressing and optimizing images for desktop and mobile devices is highly recommended.
Add an alt text to all your images
Image alt text is an alternative text shown when an image is not displayed. Search engines do not read images, but they do read the filenames and the alt text. This is additional content, and it will rank your images in the image search engine so that users can find them. Ensure that the alt text is up to 120 characters long and that it's a description of the image. Include your targeted keyword and avoid using "image of…" or "picture of…" phrases.
Start blogging
Focus on topics your guests are interested in and ensure to incorporate keywords. Blog articles can be about local recommendations on sightseeing and entertainment, travel tips, your hotel's history or amenities, guest stories, upcoming local events, special tours, and much more. A blog is a great opportunity to boost your hotel's website traffic by targeting long-tail keywords. Make sure you're optimizing your content for each post following best practices.
Off-Site SEO tips
Acquire quality backlinks
External links pointing to your hotel website's different pages can help not only point guests your way but also improve your search rankings. As part of your hotel SEO strategy, you can reach out to other trustworthy websites such as local press, online directories, travel blogs, local attractions, online publishers, etc., and let them know about your property. Link-building is an important ranking factor, but be careful not to acquire links from sites that look spammy or untrustworthy – they might have the opposite effect.
Promote your content
Share your content regularly on multiple channels (social media, your newsletter, hospitality and travel forums, etc.). Having quality content is great, but it is also important to reach an interested audience. Share your blog posts or website pages on Facebook, Instagram, and online communities, and if possible, make them part of your email marketing strategy.
Make sure that your website is secure and SSL-compliant
SSL certificates are digital certificates that provide authentication for a website and enable an encrypted connection. When installed on the web, it activates the HTTPS protocol and allows secure connections from a web server to a browser. Basically, these certificates communicate to the client that the web service host demonstrated ownership of the domain to the certificate authority.
Track and analyze your conversions
Working on your SEO strategy is a process of trial and error, and hotel websites are no exception. Hotel bookings that originate from organic searches are the ultimate KPI but monitor all your metrics to see what needs improving. Google Analytics and Google Console are two powerful and free services that can give in-depth insights into your website's performance, from your audience demographics to bounce rates and conversions. Google Search Console, in particular, helps you track pages with the highest traffic, the highest impressions, click-through rates, mobile usability issues, and plenty more performance metrics and technical SEO fixes.
Local SEO tips
Google suggests that 'when someone searches for a business or place near their location, Google will rank local businesses based on relevance, distance, and prominence'. It means that real, local businesses will be listed for specific searches, making local SEO very important for the hotel industry, especially for walk-in bookings. How to make the most of local SEO?
Get listed on Google Places, Google Plus, and Google My Business
These additional products offered by Google significantly contribute to your local SEO and online presence in general. Make sure the Google Maps marker is on the correct location, so searchers can easily find your hotel. With a Google My Business Listing, you can manage your information on the entire Google platform, including Free Booking Links which is a recent product added to Google Hotel Search.
Manage your Google Reviews
Encourage your guests to review your property on Google too, in addition to your OTA partners, because they play an important role in local SEO.
Optimize your key business information
Make sure that your hotel's name, phone number, and address is consistent everywhere that it's listed. Besides OTAs, add your business to more listings to build trust, such as Yelp, Better Business Bureau, local business directories, etc.
Design tips for hotel websites
Use a responsive and mobile-friendly design to ensure conversations. Make sure elements such as navigation, text, images, blog posts, etc., will resize, scale, or rearrange to provide a seamless viewing experience on different devices such as laptops, tablets, or smartphones. If you're building your hotel site with WordPress, look for a quality premium theme (between $40-$150).
Your website is the visual online representation of your hotel brand and the hospitality experience you provide. Make sure your web design and styling are in line with your hotel and room types' interior design and vibe.
Add CTAs that are always clearly visible at all times. A CTA (stands for Call To Action) is usually a button that prompts the user to perform an action. A Book Now button can be the main CTA for a hotel website. The best practice is to add the Book Now button or the online booking engine widget to the header of the webpage. Additionally, add the Book Now button next to each room type.
Visual content is very important in the hospitality industry, and an image tells a thousand words. Use high-quality pictures of your property and the surrounding area. Showcase attractive photos of the rooms, including the entrance, bed, view, bathroom, amenities, etc. Consider hiring a professional photographer for the best results. Do not forget to compress the images to increase the loading speed of your website.
Create a pop-up that informs guests about the promotions & special rates that are currently available.
Consider embedding your online booking engine to your website as an iframe instead of using booking engine widgets or plugins, as it prevents the guest from being redirected to a separate page. In any case, ensure the booking engine styling and design matches your website. Clicking on the book now button should be a smooth and enjoyable user experience for your guests.

Free SEO tools
There are many SEO tools out there that can help improve your performance in organic search, plan upcoming blog content, or give you insights into your audience, regardless of which content management system (CMS) you are using for your website's content. Here's a selection of free tools.
Google tools
More SEO tools
Need a booking engine for your hotel's website?
The Cloudbeds' Booking Engine can be embedded into your hotel's website as an iframe. We also recommend creating hidden separate pages with iframes for every room type or optionally for every rate plan. Book a call, and we'll show you how it works.
Published on 19 February, 2021 | Updated on 03 November, 2023