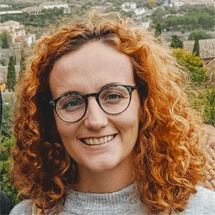 During a pandemic, when uncertainty is high, transparency breeds confidence. As travelers consider planning a trip away from home, they want to know that they will be as safe as possible when traveling. Accommodation providers that implement enhanced cleaning protocols can demonstrate their cleanliness and safety commitment to potential guests, which gives them greater confidence to book.
"If we want to get the world traveling again, the safety needs of consumers must be appreciated and recognized as the biggest hurdle to closing the confidence gap created by this pandemic," says Lindsay Nelson, chief experience and brand officer at TripAdvisor.
Since safety is such a deciding factor when it comes to choosing whether to travel (and where to stay), it's worth considering which COVID-safe certifications you can apply and commit to.
In this guide, we've compiled the top COVID-safe initiatives and cleaning standards to consider, as well as the ones created by major hotel brands.
COVID Safe Hotel Certificates, Initiatives and Cleaning Guidelines
There are a variety of ways for your property to show its commitment to health and safety.
AHLA Safe Stay. This is the marquee certification for properties based in the United States. It includes enhanced cleaning procedures, safe interaction protocols for staff and guests, and workplace practices to protect everyone. The program has been endorsed by the infectious diseases Society of America, Association for linen management, the World Health Organization and a former infectious diseases epidemiologist for the CDC. You can also read their regularly-updated hotel cleaning guidelines in response to Covid-19, or check out the brief online training course in both English and Spanish to quickly train your staff on the new protocols.
SafeHotels. As an independent hotel safety and security certification company, SafeHotels certifications are widely recognized and well-respected. For the Safehotels CovidClean certifications, there are two levels: Self Check ($60 and all self-compliance) and Certified ($990 and an in-person site visit).
SafeHomes. The Vacation Rental Management Association has developed its own certification for vacation rentals. The guidelines include augmenting existing cleaning protocols, choosing the appropriate cleaning products, updating cleaning and inspection processes and the proper use of personal protective equipment. The framework also emphasizes communications with guests, so that vacation rental owners and managers can highlight the new enhanced procedures. The guidelines are available for direct download in English and Spanish. Vacation rental owners that commit to the procedures can also download the SafeHome logo to highlight their commitment to potential guests.
Airbnb "Enhanced Clean." Airbnb's version of cleanliness certification is to offer voluntary compliance with a new 5-step cleaning process. This also includes a 72-hour booking buffer between stays to keep overlaps to a minimum and reduce the likelihood of spread between bookings. The Enhanced Clean designation is visible on each individual listing and travelers can filter search results to view properties adhering to the program.
HRS Clean & Safe Protocol. As a global corporate lodging platform, HRS is finely attuned to the needs of corporations and their duty of care. Co-created with global certification company SGS, the protocol has two levels, one self-inspected and the other expert-inspected. The certification evaluates safety processes across public areas, guest rooms and meeting spaces, and includes more technical items, such as maintaining equipment, providing contact tracing, and monitoring suppliers for compliance.
There are also global certifications and guidelines that reflect each region's unique needs when it comes to maintaining safe operations during the pandemic.
WHO. The World Health Organization has aggregated its coronavirus related recommendations into a single resource. This isn't a certification but rather a knowledge base of relevant information for hospitality.
Portugal. The country's tourism agency has made a Clean and Safe initiative that includes random audits and awards a "seal of approval" to establishments that comply with health measures. Like other countries, Portugal wants to reinforce the confidence of travelers so they feel comfortable visiting again.
Thailand. The Tourism Authority of Thailand partnered with public and private sector groups to create its Safety and Health Administration (SHA) certification. It recognizes properties that are adhering to the most recent nationwide guidelines.
Singapore. Authorities have created SG Clean to evaluate hotels against seven criteria. This includes appointing an SG Clean Manager who will take charge of implementation and ensuring compliance. Hotels that pass the safety audit earn the "SG Clean" stamp to promote their cleanliness.
COVID Measures on Third-Party Channels
Another highly-visible way to highlight your property's COVID-19 measures is on your third-party distribution channels.
Booking.com. Accommodations can now self-select various health and safety measures, including specifics around your property's approach to hygiene, sanitation, social distancing and food safety. These measures are highlighted on each property page with a callout box. Also, travelers can filter searches by cleanliness scores to only see properties with strong safety reputations. A property's profile on Booking.com now includes any self-disclosed health measures, including a cleanliness score based on guest reviews.
TripAdvisor "Travel Safe." To highlight safety measures, update your TripAdvisor listing by selecting the appropriate health and safety actions you're taking and adding links to more detailed information on your own website. Travelers can then use a new filter called "Properties taking safety measures" to identify hotels and restaurants taking appropriate precautions.
VRBO Enhanced Cleaning and Disinfection. VRBO created its New Vacation Rental Standards in partnership with Cristal International Standards, which created the POSI-Check audit solution for hospitality. In addition to enhanced sanitation and expanded training for housekeeping staff, VRBO's standards include waiting at least 3 hours after check-out to enter the premises and to add a 24-hour safety buffer between bookings.
COVID Policies at Global Brands
In addition to following outside guidelines, most global hospitality brands have created their own health and safety protocols. These have become marketing levers, with major hotels touting their commitment to cleaning and Covid-safe measures in advertisements and signage/stickers placed in guest rooms and elsewhere on property.
Cloudbeds' Standard Operating Procedure: Housekeeping [+Free Checklist]
To help you keep up with the latest industry cleaning protocols and housekeeping, we've prepared this free guide and included customizable cleaning checklist templates. The topics we cover include: Cleaning Requirements and Standards, Housekeeping Management, Cleaning Guest Rooms, Cleaning Public Areas, and more.
With these resources on covid-safe protocols and cleaning standards, specifically designed for hotels and hospitality properties, you can decide the best way to signal to your guests that health, safety and hygiene is a top priority for you and your staff.
Published on 10 December, 2020