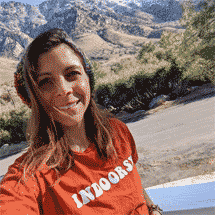 The hospitality industry is undergoing a transformative and collective change: a complete rethink of the guest experience for a world where human interactions, shared spaces and high-touch surfaces pose new risks.
Of course, this effort to streamline the guest experience by reducing contact and eliminating friction is not new. Covid-19 has simply sharpened our focus on "frictionless" guest experiences and accelerated the adoption of contactless technology across all property types and categories.
The difference today is that many guests not only expect but demand contactless operations: McKinsey found that "the United States has seen a 20% increase in preference for contactless operations," greatly shifting what consumers expect from businesses.
To help today's hoteliers and hosts meet these contactless expectations, we've put together an expert panel to discuss the issue and have aggregated our learnings below. You can also view a replay of our Contactless Guest Experience webinar. As we in the lodging industry pave the road to recovery together, we're focused on collaboration and co-creation to build the experience that makes guests comfortable – and even excited – to return to travel and hospitality.
From the moment a guest arrives at your property all the way through to departure, each touchpoint (both literal and figurative) must be revisited with an eye on balancing sanitation and safety with service and hospitality.
Each hotel should do a complete audit of their guest's journey that includes physically going through the motions of a typical guest experience to see things from their point of view. The goal is to note each touchpoint and identify opportunities for reducing contact by implementing new procedures and identifying opportunities for self-service technologies.
After the audit, you may realize that you don't have the underlying technology to enable a truly contactless experience. To craft a guest experience that meets both guest expectations and your property's requirements, you need to consider your underlying technologies too.
Jordan Hollander, CEO at Hotel Tech Report, points out, "It really comes down to: do you have that core operating infrastructure that enables your team, who's kind of strained and short staffed right now, to do all of these new processes and adapt them and learn them in real-time?"
Hollander shared that the number one search term on Hotel Tech Report during the COVID-19 crisis is "property management systems" as hoteliers realize that the fundamental infrastructure of their hotel, their PMS, needs to be able to easily and quickly integrate with tools like contactless technologies, otherwise their business is at a disadvantage. Properties who have the means to make these upgrades during this time of low occupancy are taking advantage to do so.
Raj Singh, CEO of Go Moment, an AI guest communication solution, mirrors Hollander's point,
The communication layer is the most important part. And that's enabled by the PMS [which] is the rate limiter of how quickly you can adopt new technologies
During the webinar, Cloudbeds polled attendees to gauge where the adoption of contactless check-in initiatives sit today, and 41% of respondents revealed that guests still have to talk to them directly, compared to 26% who are fully online. Of those polled, 28% give guests the ability to pre-register but still require them to pick up a key. Only 5% of respondents have online check-in with a lobby kiosk.
Moving forward, there are three key focus areas hoteliers and hosts can consider when looking to shift towards self-service oriented hotel operations:
Self-check-in.

In recent years, guests have come to expect express check-in and remove the requirement to stand in line upon arrival. Hotels responded by deploying kiosks as additions to (or replacements of) a traditional front desk. These kiosks can be expensive to install and maintain and may be impractical for many properties to adopt. Another approach is to offer self-check-in by allowing guests to pre-register and simply pick up a key upon arrival. The final, most contactless option is for properties to invest in technology that enables guests to skip the front desk entirely and use their mobile phone as a key.
Lynx is one example of a modern keyless entry solution that properties can use to implement self-check-in. When integrated directly into your cloud-based property management system, Lynx supports pre-check-in and self-service check-in, as well as guest access to individual room locks via a white-label app.
FLEXIPASS also provides keyless access by enabling guests' smartphones to be used as the room key. Property owners can reduce touchpoints and offer an easy-to-use contactless service for their guests.
Operto offers keyless entry without the need of a phone app. The solution also provides control of smart devices for hotels and short-term rentals, including noise and occupancy monitoring, smart energy controls, and more.
Guest communications.

Another area full of opportunity for self-service technology is guest communications. Even with social distancing practices in place, you'll want to keep an open line of communication with your guests to make sure all their needs are being met. A guest communications platform, like

Whistle

, allows you to engage with guests and your team in real-time, even when you're not sharing the same physical space. As an added benefit, Whistle uses SMS and mobile messaging to reach guests directly on their phone, the device they use the most.
An additional advantage of using a guest communications platform is the ability to send automated messages. For instance, you can use Whistle's automation functionality to share your hotel's up-to-date "no-touch" check-in procedure with guests 24 hours before arrival. Send guests automated messages throughout their stay to maintain communication and guest satisfaction even at a distance.
If you want a combination self-cehck-in and guest communication solution to help put your property on autopilot, check out Goki. It's a completely contactless solution that enables you to move a guest from booking to opening their room door with no staff overheads and includes an automation suite to respond to guests' requests.
Staff training and communications.

Self-service technology also extends to employees. For the foreseeable future, hotels will be expected to maintain service levels with, most likely, fewer employees. Hotel staff will have to be cross-trained and remain flexible to be able to fulfill multiple roles. To do this successfully, you'll need to safely and effectively manage tasks and communicate across departments.
A staff communications and hotel operations management platform, like Flexkeeping, will easily let you exchange information with your teams, resolve maintenance issues, organize housekeeping, provide guests services, and stay informed about everything that's happening at your property. By integrating Flexkeeping with your PMS, you'll have a central place to keep your staff organized and up-to-date, even if they aren't all in the same room. With better communication and stronger workflows between departments, your reduced staff can stay in sync and on top of everything.
Using an integrated approach to connect your tools and technologies together can help you keep flexible and provide the self-service, contactless guest experience that your guests expect and desire.

What is the Return on Investment on Self-Service Tech?
The concept of a contactless hotel experience isn't a new one. The industry has been moving towards a self-service approach in the last few years, with hotel brands and independent hosts utilizing smartphone locks and mobile communication. Even so, calculating your return on investment (ROI) is important – especially when running a property during a pandemic when occupancy is low.
From a hotelier's perspective, there are a lot of upfront expenses to becoming more contactless. Philip Bates, CEO of Bode, believes in investing in the contactless experience. Even so, Bates cautions, technology must serve a clear purpose. "Tech for tech's sake" didn't work before the pandemic and it still won't work today. To maintain focus on ROI, he looks at three things when evaluating tech investments:
If we are going to invest in technology, it either needs to increase revenue, reduce cost, or enhance the guest experience. And if it's not doing one of those three things, we're not going to invest in it.
Bates had already noticed the industry's shift towards contactless, so from the very start, his team implemented an SMS concierge program and a keyless entry system at Bode properties.
Singh believes that: "The highest ROI you can get is communicating with guests really early, really often, and managing expectations within this new, changed journey."
Active communication fosters a feeling of safety and security, which translates into trust and loyalty. In uncertain times, travelers are more likely to return and stay at properties they trust to do the right thing and keep them safe.
At the same time, as John Hardy, President & CEO at the John Hardy Group, a hospitality investment group, points out, "[Hotels] are trying to figure out hygiene: How do you make the guests comfortable? How do you manage valet parking? How do you manage the F&B? They don't have the money right now for anything other than the bare minimum."
Still, he acknowledges that even though the hotel industry, particularly large hotel chains, has been slow to adopt innovative solutions, he believes COVID-19 will accelerate the implementation of contactless technologies, "They're gonna have to do it, it's just a matter of time."
Hollander adds a good reminder for any business looking to evaluate the ROI of their tech investments,
Technology itself is a tool, and how you use that technology is what enables you to create a better guest experience or better ROI.
Whether it's pristine hygiene or advanced technologies you're focused on right now, you can be certain that guests will be more inclined to visit again or share their experience with others looking for safe and comfortable properties when "a customer's interaction with a company can trigger an immediate and lingering effect on his or her sense of trust and loyalty." (McKinsey)
The Self-Service Hotel of the Future Today
The self-service hotel has arrived. And not just as a niche product for busy business travelers or as a perk for the leisure traveler. It has become urgent to safety and key to running a successful lodging business.
Cloudbeds webinar attendees were asked whether the contactless experience is a temporary trend or a permanent feature in hospitality. The vast majority see contactless as a fixture that will stay, in some shape or form, for the foreseeable future, with 32% of respondents believing that contactless is the new reality and an additional 28% agreeing that it's here to stay.
Of course, "self-service" means different things to different hotel categories and property types. Not everyone has the budget, space, or service style to accommodate a completely self-serve experience. Nor does every guest want to experience a hotel without ever talking to a human. As Hardy has found from his own experience, "guest behavior isn't totally clear yet."
Hollander adds,
When it comes to actually delivering a better experience, you really need to understand, what are you going to do with that technology? Is keyless actually the thing that you need? And is that something that's going to last for years to come? It really depends on the property.
As you calibrate your self-service hotel experience, keep in mind that guests will have similar desires as before: getting away from it all and escaping the everyday.
It's up to you to know your guest and build a self-service experience that makes them feel safe and secure without sacrificing the hospitality that they crave during tough times or adopting high-cost technologies that don't necessarily enhance the guest experience.
While guests absolutely want your property to be clean and safe, they also don't want to feel like they're walking into a hospital. Even with self-service, warm, welcoming, and inviting spaces will entice more guests to visit and return again.
Published on 26 June, 2020