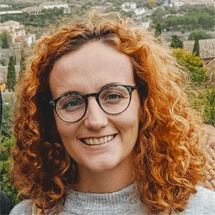 Hotel operations are like a theater production. An immense amount of advance preparation is required, and when guests arrive and the curtain rises, it's show time.
When everything goes well, the guest experience is a beautifully choreographed production that generates rave reviews and sold-out performances. If things go wrong, it can have a negative impact on guest satisfaction, revenue, and online reputation.
How can hotels stage a blockbuster production for every guest? Here we look at the many components that go into smooth and efficient operations for independent properties today, from staffing to communication and automation.
What are hotel operations?
Hotel operations refers to the day-to-day running of a hotel. It encompasses all the activities and tasks employees perform to prepare for the arrival of guests and take care of their needs during their stay and right through to departure.
Hotel operations can be divided into two main areas. Front-of-house operations comprise departments where staff interact frequently with guests, including the front desk, guest services, room service, and the bar and restaurant. Back-of-house operations comprise departments where employees interact less frequently or not at all with guests, including housekeeping, maintenance, the kitchen, and stewarding.
3 key operational areas in the hotel business
While virtually every department in a hotel supports operations in some way, core operational functions are provided by three main departments, each of which has both back-of-house and front-of-house team members.
Front Office
Housekeeping & Maintenance
Food & Beverage
In larger hotels, these departments are run by entire teams, and strong leadership and communication are especially important. In small boutique hotels, hostels, and inns, there might only be one or two employees per shift, and multitasking and organizational skills are fundamental.


5 key ingredients of successful hotel operations
Together, different departments, including both front and back-of-house employees, must work in sync to provide a seamless guest experience from arrival to departure, ensuring that guest requests and concerns are taken care of quickly and efficiently.
This requires focusing on five key areas:
Employee skills: Staff must have the skills and knowledge required to perform their responsibilities and meet the expectations of guests.
Employee attitude: Staff must have a can-do attitude, hospitable nature, and problem-solving skills.
Communication: Employees must work together in the spirit of teamwork and communicate effectively with guests and across departments.
Technology: Hotels require innovative software tools that improve efficiency by automating tasks and workflows, speeding up transactions, and facilitating communications.
Support: Hotel management teams must plan carefully, ensuring team members have the leadership, tools, training, guidelines, and support needed to fulfill their duties.
3 trends in hotel operations management
One of the biggest challenges facing the hospitality industry today is finding and retaining employees. In an October 2022 survey from the American Hotel & Lodging Association, 87% of respondents indicated they were experiencing a staffing shortage, 36% severely so.
To offset labor shortages, hotel general managers and owners are rethinking their approach to operations. This has given added impetus to three trends that are expected to gain further momentum in 2024:


To increase efficiency and productivity, independent hotels are investing in software that automates tasks and transactions typically performed manually by employees across various departments. Examples include front desk software, guest experience software, and automated pricing and distribution tools.
During the pandemic, self-service gained mass adoption as travelers looked for ways to minimize contact with hotel staff. Today, with the help of automation technology, more hotel guests are helping themselves rather than waiting in line or on hold. Examples include hotel bookings, remote check-in and checkout, contactless payments, and digital food ordering.
Automation and self-service are transforming traditional hotel job descriptions. With technology handling simple, repetitive tasks and transactions, hotels can run on a leaner staffing model, job responsibilities can be combined, and employees can dedicate more time to guest service, data analytics, hotel marketing, and strategic planning.
Benefits of hotel automation
By adapting to these trends, hotel properties can not only increase efficiency and productivity, they can also increase revenue, profitability, and occupancy while improving customer satisfaction.
"Automation allows our property to improve processes, save money and time, reduce mistakes, and boost revenue," says Alberto Lozano, Director of Reception, Reservations, and E-commerce at Hotel Las Cortes de Cádiz in Cloudbeds' book, More Reservations, Happier Guests. "Now that our staff doesn't have to spend so much time on computer-related tasks, they have turned into guest experience leaders. Not only have we saved money, we've also been able to reallocate a portion of our budget for human resources and processes to marketing."
He adds, "It isn't just about technology. Automation is vital to the future of the hotel business to reach maximum efficiency at all levels – finance, operations, and hospitality."
The role of hotel management software
The backbone of successful hotel operations is hotel management software. Today, hoteliers have dozens of software applications to choose from to automate and augment operational tasks. However, if applications aren't integrated and don't communicate with one another, hotel technology can be more of a hindrance than a help.
To overcome the challenges, top hotels are moving to a cloud-based hospitality management platform that connects and unifies all the core software applications of hotel management. This includes the PMS, reservation system, revenue management system (RMS), payment systems, and more. By consolidating guest profiles under one unified system and automating an increasing number of tasks, hotels can ensure greater efficiency in workflows, data capture, and communications across departments.
See why Cloudbeds was voted the Best Hotel Management Software 2023.
6 strategies for leveraging technology to improve hotel operations
Successful integration of automation technology in hotel operations requires careful thought and planning. Here are six areas for hotel owners and operators to focus on:
Identify touch points throughout the traveler's journey where communications among employees and guests can be handled more efficiently with technology.
Decide which operational tasks and transactions can be automated and which should continue to be handled by employees.
Give guests more control over their stay by offering self-service solutions that are convenient, reliable, and connected to the property management system.
Divest from outdated, fragmented PMS systems that slow down operations. Invest in a cloud-based, integrated hospitality management platform to provide efficient, seamless guest experiences.
Provide employees with the training and support required to utilize hotel technology to its fullest potential.
Monitor performance over time to evaluate results and find more ways to fine-tune operations and deliver higher guest satisfaction.
Improve hotel operations with the Cloudbeds Platform
Critical to success in hotel operations is finding a technology partner that provides the tools, training, and support you need. Cloudbeds' fully integrated, cloud-based hospitality platform is designed specifically for independent properties.
Here are just a few of the ways Cloudbeds can improve hotel operations:
Intuitive PMS. Cloudbeds PMS optimizes everyday procedures with tools that streamline and automate manual tasks.
Simplified payments. Cloudbeds Payments integrates seamlessly with the Cloudbeds Platform so that all payment information resides within one system and is backed by one support team with deep hospitality knowledge and expertiseto help prevent fraud and reduce chargebacks.
One-click reporting. With real-time reporting and analytics built directly into the platform, hotels can utilize the power of data to improve workflows and make data-driven decisions.
Integrations. Properties can shop the Cloudbeds Marketplace for specialized apps like online check-in, keyless room entry, and a POS that connects directly with the platform by API.
World-class support. A trusted partner, Cloudbeds offers a library of resources through Cloudbeds University and a team of hotel industry experts available 24/7/365 to help hotels succeed.


The Stage Is Set
Hotel operations are changing. By putting the right staffing, communications, and technology in place, hotels will have all the elements needed to stage a hit production that keeps guests coming back time and again.
See why Cloudbeds was voted the Best Hotel Management Software 2023.
Published on 06 January, 2023 | Updated on 26 September, 2023