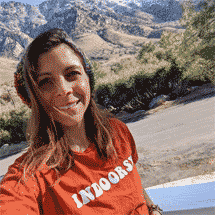 Hotel management software: Why you need it
Even the smallest independent properties benefit from using hotel management software. Whether your boutique hotel, bed and breakfast, or hostel has a few rooms or a dozen, the right property management system (PMS) will put you in control of your business.
There's real power in having an organized system that frees you up to focus on the guest rather than waste time on repetitive administrative tasks. Having the right tool can mean the difference between working ON your business and working IN it. Smaller properties are especially vulnerable to getting sucked into the current of daily operations, as the teams are small and almost always owner/operator driven.
To minimize frustrations and manage your property with an ease and sophistication that impresses guests, consider hotel management software, or HMS. The following are a few reasons why useful hotel management software solutions are a necessary ally for changing your business for the better.


Reasons why you need hotel management software
Your time is valuable
Every superhero has a cast of supporting characters. For the busy hotel owner, this cast includes your staff, of course, but technology is another key sidekick that will boost productivity.
Let's do a quick calculation as an example. Imagine a 15-key luxury inn nestled in the foothills. To keep it simple, we'll only consider room revenue. The inn is high-end, with an average rate of $425 per night. At full occupancy, that's $6,375 in potential revenue each day. At its average occupancy rate of 72%, the average revenue per night is $4,590. There are 24 hours in a day, so that's $191.25 of revenue per hour. Impressive!
But what happens when you spend 15 minutes taking a guest's reservation over the phone, rather than allowing the self-service booking many guests prefer? That 15 minutes of time costs you $47.82 in revenue. Yikes! If you were to invest that 15 minutes (or $47.82) into marketing or technology that earned a new booking, you'd nearly quadruple your money.
Now, consider your day. What's each hour worth, for both yourself and your staff? Is everyone spending time on value-creating tasks that deliver the greatest return? How is using manual methods to operate your property affecting your overall revenue?
Your time is money, so spend it on value-driven activities – such as creating a profitable hotel distribution strategy.
You're busy enough as it is
For hoteliers and hosts, the daily list of to-dos is never-ending. There will always be something to be done: a candidate to interview, a guest to greet, a marketing campaign to launch, a maintenance issue to fix, etc.
Amidst the chaos, wouldn't it be nice to have a reliable solution to lend you a hand? This is when your hotel management software can really save your day. Capable HMS provides peace of mind and helps keep things under control in the following ways:
Provides an all-in-one solution-

Managing multiple systems is a hassle – especially for smaller operations. A useful hotel management solution will combine multiple functionalities, such as a booking engine, PMS, channel manager, and reporting.

Accessible from anywhere-

Modern HMS runs in the cloud. This means that you can get real-time updates on your mobile app from anywhere with internet access – even after you've gone home for the day.

Reduces guest complaints

. Accidentally losing a guest reservation, forgetting to handle a special request, or mishandling credit card information are surefire ways to get complaints. An HMS will keep all of your guest information organized. Plus, with all the time you save by automating manual tasks, you'll be able to give your guests more personalized attention.

Manages the back office.

Payments, invoices, cash drawers, and financial reports are much easier to manage when the back office is located on the same software.
The ultimate goal is to maintain profitability and free up your time so you can work more efficiently and have less stress.
Your guests expect flawless operations
There are certain areas where quirky is cool and valued by guests: decor, location, and even, to some degree, the personalities of your staff. However, there are some expectations that properties of all sizes must meet. Good hotel property management software gives you the support you need to be flawless in the operational areas that matter most.
The right hotel management software helps you meet those expectations by providing:
An online booking engine. G

uests can book their reservations on your website rather than calling. An online booking or reservation system empowers guests and gives staff more time away from the phone to handle other priorities.

Synchronized pricing and availability. One of the major problems with manual inventory management is noncompetitive pricing and availability. There's always going to be a gap between when the hotel reservation agent takes a phone booking and when that room is removed from inventory elsewhere. Sometimes, a channel may be overlooked, leading to double bookings – and displeased guests. Since inventory on an HMS with a channel manager is synched from a central pool, room statuses are always up-to-date. No more double bookings!
Localization.

In order to attract more guests, you need to consider international visitors and make the booking process easier for speakers of other languages. Offering a booking path in multiple languages gives your property a global appeal that broadens your demographics.
Your staff training and communication could be better
Training new staff is part of any business. When you don't have an organized system or you're using complicated technology, the process can be time-consuming and frustrating for everyone. Running your front office operations should be simple enough for any new staff member to pick up quickly so you don't waste precious energy whenever you have a new hire.
Efficient hotel management software features include:
An intuitive interface that's user-friendly. It just makes sense – and works in the way that you would expect. For example, having a unified calendar view with drag-and-drop functionality allows staff to easily assign rooms.
Reports that reduce errors and manual busywork. With the proper HMS, you can eliminate the need for your staff to spend an entire shift in a spreadsheet or to write out reports by hand. Instead, your team can focus on analyzing the reports prepared by your HMS so they can identify trends and make action plans.
Housekeeping management.

The front desk should be able to view the status of each room right in the HMS dashboard and have the ability to assign housekeepers to prioritize cleaning. This visibility reduces communication lapses and helps staff be more efficient.
The hospitality industry is constantly shifting
The beauty of working with modern, cloud-based hotel PMS is that it's updated regularly so the technology is always fresh and ready to support the changing needs of your property. New features and functionality lead the way to better methods of engaging with guests and operating your property profitably. Nonetheless, the hotel property management system should encourage connections to other hospitality technology with a robust menu of integrations, so your property can craft the ideal tech stack.
As you evaluate your choices, look for hospitality management software that is responsive to your needs and in tune with the hotel industry. The hospitality industry is always evolving and your HMS should be your ally in maintaining relevancy and effectiveness.
Are you thinking of adopting hotel management software at your property? Take a quick video tour of Cloudbeds' award-winning hospitality management suite to see how it can meet your needs.
Hotel management software: The most important features
Independent hotels stand to boost productivity and gain revenue by adopting hotel management software. The power lies in the comprehensive nature of a system that works together to achieve the best business outcomes.
Hotel management software (HMS) must do one thing well: help you run your hotel better. It's not meant to be an additional burden to manage or another cost to bear.
Consider this example: a guest walks up to the front desk at a 15-suite boutique luxury getaway. The lobby is quiet, and the staff relaxed. The guest has just arrived and wants to check in. After consulting the paper logbook – which is actually just a sheet of paper with a list of stayovers and checkouts, it appears that the previous guest has checked out. The front desk radios housekeeping, to confirm that room 5 is clear. The guest stands by, waiting for a response. Nothing. The front desk tries again. Nothing. With an apology, the front desk clerk scurries away to chase the housekeeper – for the second time in the last hour. A frustrating experience that extends directly to the guest.
Digital hotel management software eliminates these types of disconnections within a property and streamlines front desk operations. With full transparency and shared visibility, the entire team using HMS is working from the same information. Hospitality software reduces service lapses and makes guests (not to mention your staff) happier.
When it comes down to selecting the best hotel management software for your independent hospitality business, these are key features to look for.
#1: Cloud-based
Modern and powerful hotel management software is cloud-based. This is in opposition to solutions that host hardware on-premise. Cloud computing technology is affordable, scalable, and fast. It's also much easier to update regularly than a system that requires expensive physical upgrades. Cloud-based HMS can also be accessed from anywhere with an internet connection, which means you don't have to physically be at your property to check in on your business.
#2: Intuitive interface
In a business that competes so vigorously for talent, why wait around for an outdated, clunky system to load? Only to be greeted with a difficult-to-navigate interface that makes daily tasks a struggle to complete. Employees want simple tools that are easy to use and learn. Similarly, owners and managers often need to train new staff regularly, so having user-friendly hotel management software makes a business run smoother all around.
Cloudbeds features a clean and simple dashboard with a drag-and-drop calendar that's easy to use and learn.
#3: Complete booking engine
Hotel management software that includes an integrated booking engine gives guests the ability to book their reservations themselves, which leads to more direct bookings. And, when it includes a payment processing tool, you can receive new bookings on your website 24/7.
A booking engine embedded right within your site also gives you much more control to offer more bundles and packages that reflect different guest interests. Added personalization can bring incremental revenue to hotels, no matter the property's size.
The Cloudbeds Booking Engine is customizable to match the look and feel of your website. It also integrates with your Facebook page and Google Analytics.
An efficient booking engine will:
Include multiple languages and currencies

. Choose an engine with localization support so you can attract and accommodate international visitors.

Accept Secure payments. Take reservations on your website around the clock and give guests the confidence that their payment is secure with reputable payment gateways.
Offer a rate comparison tool.

Another powerful way to build trust and convert more bookings is with a Rate Check widget. Be transparent and give users the confidence that they're getting the best rate right on your website.

Be customizable

. Your bookings engine should seamlessly match your website design so it's consistent with your brand and doesn't feel out of place.

Integrate with your PMS and

channel manager

. Reservations made on your website should automatically sync with your PMS and across all of your OTA channels so you don't get overbookings.
#4: Detailed reports
Robust reporting enables hoteliers to make data-driven decisions. Using data to improve operations and marketing strategies used to be a privilege for big-budget hotels only. Not anymore! With the right hotel management software, independent hotels can make smart decisions with data and create comprehensive reports that give visibility into your property's finances, daily activities, analytics, and more.
Detailed reports give you more clarity over your business efforts. Once you know exactly how much revenue each OTA generated for you, you can gain control of your distribution strategy and channels, and never overpay OTA commissions again. Dynamic reporting modules should let you create reports in-browser, as email or as downloadable spreadsheets and PDFs. You should also be able to filter data by marketing channel, room type, year, specials, and other key parameters.
#5: Channel manager
A hotel channel manager organizes how your inventory is distributed on online travel agencies (OTAs) such as Booking.com, Airbnb, and Expedia. When integrated with your hotel management software, the channel manager will update your availability on your calendar in real-time. Other benefits of having a channel manager as part of your hotel management software include:
More visibility and more guests.

Connecting to different OTAs using your channel manager will give you the benefit of displaying your property to a larger number of potential guests from around the world. Also, you'll be able to find smaller, more niche OTAs that will attract your ideal guest and charge less commission.

No more overbookings.

When you have a channel manager that's synced with your hotel management software, gone will be the days of manually updating your availability across multiple channels and having multiple logins to different extranets. Nothing beats the ease and convenience of having all of your tools in sync.

Greater control over your rates and availability.

With a channel manager, you can set different pricing and availability on a per-channel basis so you have full reign over how you sell your property.
#6: Revenue optimization
Your hotel rates shouldn't be "set it and forget it." In order to maximize your revenue, your pricing needs to be dynamic, and take into consideration factors like your competitor's rates and local events that may affect your profits. It's not feasible to constantly adjust your pricing manually. With automation, pricing can be adjusted intelligently to reflect demand in real time.
Ideally, your hotel management software will have the ability to automate some of your pricing decisions. It's not feasible to constantly adjust pricing manually. Even small properties can increase profits by using revenue optimization technology.
#7: Robust integrations
The final central feature that well-rounded and powerful hotel management software must include is the ability to connect with third-party integrations. Integrations are tools and services that you can link to your HMS to get specific jobs done. For example, if you have a restaurant or cafe at your property, you could link a point of sale system (POS) to your hotel management software so your guests can easily charge purchases to their rooms. There are a ton of integration tools you can connect with to help improve the guest experience, such as self-service check-in options and review requests.
Look for a hotel management software vendor that easily connects to your preferred third-party solutions. This integrations-friendly approach is a sign that the software provider wants to empower its customers.
The end result of any hotel management software has to be relationship-building. It's all about empowering hoteliers with strong and user-friendly technology in order to free up time to build more personal interactions with guests.
See how Cloudbeds can help you better manage your business by booking a FREE demo today.

Hotel management software: Evaluating your options
When it comes to selecting a new hotel management software vendor, the process should be considered with patience and care. There's a lot riding on this decision: at the center of a property, the hotel management software plays a pivotal role in successful operations. As the decision-making process unfolds, there are some critical steps to be taken in order to evaluate your options.
Prioritize functionality.

Before starting to research vendors, take the time to prioritize the functionality you're looking for. List your top three priorities by the level of importance. Most likely, you won't find a provider that covers 100% of your hotel management software needs, but if you begin by identifying your must-have features, you'll be able to evaluate your options with a more critical eye.

Make a master list.

Start researching. Drop your keyword, such as "hotel management software," into a search engine to see what comes up in both the paid ad slots at the top and the organic results. You can also review hospitality tech conference websites to see which companies are exhibiting at trade shows. Leverage unbiased reviews on reputable sites, like Capterra, to learn firsthand which tools are recommended – and by whom.

Ask your network.

Once you have your list of software options, you can start asking around your hospitality connections to hear first-hand experiences from colleagues and acquaintances about the vendors and tech tools on your list. You may discover patterns that can inform your decisions: a vendor with repeated positive feedback may move up the list, while one with more negative feedback may need to be crossed off.

Set up demos.

When you've narrowed down your list of favorites, get a firsthand look at the software by setting up demos. Be diligent in selecting your top 3-5 options to explore further. You can always expand your search once again if the demos disappoint.
For some, Step 4 is the most unpleasant part of the process. However, rushing through the software demo stage can lead to false assumptions and uneven expectations. Take your time during this phase, and really get to know the software companies under consideration. This is a long-term relationship and there's no need to rush into something that may not be the best fit for your property.
To guide you in your selection of the right hotel management software, use this feature comparison checklist below:
How often do you roll out product updates?
Why it matters: Older systems that use locally installed hardware have the disadvantage of infrequent software updates and limited availability for customization. Newer hotel management software is often cloud-based, meaning the system will likely benefit from frequent software updates and upgrades that are done automatically without the need for a specialized property visit from a technician. The hospitality industry is always shifting, so having software that can easily keep pace with industry demands will keep your hotel business supported in the long run. If the software is missing a feature you'd like to have, ask if that feature is in the plans on the product roadmap. As mentioned, no software is likely to have 100% of the features you want, but modern hotel management software is always evolving and improving to meet the needs of its customers.
How customizable is your system? Do you integrate with other software tools I use?
Why it matters: All properties are different and each business will have its own individual needs. That's why it's so important for hotel management software to be flexible and customizable. Whether you're interested in reputation management tools or guest engagement software, having third-party integration capabilities will make your business more dynamic. Even when selecting a hotel management suite that meets most of your needs, you want to know what type of flexibility you have to plug in other solutions over time.
What training materials and ongoing support do you provide?
Why it matters: Switching from one hotel management system to another or implementing an entirely new system altogether is a daunting task. You'll have to transfer or upload reservations, get familiar with the system, and train your staff. Look for a software provider that will diligently work with you to help you get on-boarded. Some may even offer you a dedicated onboarding specialist to help you with personalized training. After your initial setup, make sure you consider what type of support materials are available to help you with any questions that come up, like a library of knowledge base articles and training videos.
How do you ensure security for the data held on your platform?
Why it matters: Data hackers are a real threat to any business. For all of its tremendous benefits, cloud-based software can be more sensitive to security breaches. Talk to your software vendor about the security measures they use to keep your and your guests' data safe. Some software may even feature different user-based permissions within the system to keep sensitive data visible to only a few specific users.
Do you have any case studies and are you willing to provide additional references?
Why it matters: References can offer first-hand perspectives of what it's like to work with the vendor and software system. A case study of a property that's similar to your own could help reveal the potential benefits of working with the provider. You may also want to request additional references so you can get a well-rounded perspective from fellow hotels in the business.
What additional tools do you have to help run my hotel?
Why it Matters: As you already may know, running an independent hotel takes a lot of work. You may not have the budget to hire specialized staff positions like a revenue management expert or marketing professional. Hotel management software that will support your business will provide you with a lot more than just a property management system. Sophisticated software will also either include or integrate with a channel manager to help with your inventory distribution on OTAs, a revenue management tool to keep your pricing competitive, a booking engine so you can get more direct reservations on your website 24/7 and comprehensive reporting and analytics so you can get an in-depth view of your hotel operations.
What's your customer service philosophy?
Why it matters: If you become a customer, you'll want to know what to expect from your software provider if you have an issue with the system. It's a good sign when a company has taken the time to provide 24/7 support in more than one language. It demonstrates a commitment to the customer – and an understanding that a product is only as good as the people supporting it. A modern company will let you submit support tickets online so you won't have to wait on hold while they evaluate how to resolve your case.
What is your average onboarding time for a property of my size?
Why it matters: Onboarding any new software takes time. For larger properties, the training period can a bit longer. By asking about the average onboarding time for properties of your size, you can set a realistic benchmark for yourself.
What happens if I'm not happy in the first 30 days?
Why it matters: You need the confidence of the guarantee. If the vendor doesn't have confidence in its own product, why should you? Be sure to evaluate your software provider's cancellation policy because you don't want to be stuck with a bad system and a company that will make you jump through hoops in order to leave.

Hotel management software: How to get the most out of it
Congratulations! You've selected your hotel management software. Now that the big decision is done, it's time to turn to implementation. Ideally, you've already socialized the new tool and so this process is less about introducing the new solution and more about adjusting workflows to accommodate.
Implementation starts with an honest appraisal of current operations: where are the existing bottlenecks? What do you hope to get out of the software? Who are the designated internal advocates
for the new software? How will we assess the success of this new software tool? Let these answers shape your approach to fully leveraging the power of your hotel management software.
Since we've spent years building, and refining, our hotel management software, we have a deep well of past experiences to match the best implementation approach to each client. From getting started to maintaining momentum, here's how to get the most out of your hotel management software.
Set your rates
Setting rates is one of the more complex tasks that hoteliers face regularly. Careful analysis of your own property's performance, as well as fluctuations in local market demand, help you find the right rates. Rates must also be adjusted on each individual channel's extranet.
To streamline this process, consider setting a rate plan in your hotel management system. That way, several OTA channels can base their pricing on the rate plan you've established on your end. Then you can adjust rates on individual channels via the extranet to take advantage of any channel-specific pricing tools.
Another option is to set a channel-specific difference in your hotel management software. This allows you to adjust the pricing of each room type by a set amount or percentage on that channel – without having to log into the extranet. The system will simply take the base rate and then add (or subtract) accordingly.
Every time you update your base rates, the prices will adjust according to these settings, giving you more dynamic rate control without having to do rate managent on multiple channels individually. As with most aspects of distribution and revenue management, revisit rates regularly to monitor for accuracy and consistency. You may also consider using a revenue management tool to help you select the best rates for your property based on local events and your competitors.
Map your inventory
One of the biggest mistakes hotels can make when onboarding a new hotel software is inaccurate room mapping: the process of identifying and connecting your property's room types to your third-party distribution channels or OTAs. Accurately mapping your room names, descriptions, features and amenities means that they are displayed the same across channels. This practice ensures that your rooms are primed for conversion and help avoid confusion when guests make comparisons across different channels – plus, it streamlines your own revenue management efforts. To illustrate, room mapping is how a "queen bed with a city view" in your PMS matches the same room type on an OTA.
The mapping process can get quite complicated, as rooms must match across your channel manager, property management system, and third-party distribution channels. But it's important: improperly mapped inventory can lead to overbookings, lost reservations, and other miscommunications.
Mixing room types and individual rooms leads to mismatches across your different systems, which then leads to inconsistencies and potential overlooking.
The ideal approach is to practice one-to-one mapping, which maps one room type in an OTA to one room type in your hotel management system. To achieve this, we recommend focusing on room types rather than on individual ones. It reduces the potential for error by grouping similar rooms in familiar categories.
Some distribution platforms, such as Expedia, require room types. Others, such as Airbnb, allow individual rooms. If your property is a bed-and-breakfast that has only unique rooms, it's still preferable to use room types – unless you plan to never use the major distribution channels. The mapping process can be a pain, so if you ever think you might distribute inventory elsewhere, use room types to future-proof your mapping.
To avoid double bookings, map room types on each of your chosen channels. If you activate a channel without then mapping your inventory, availability won't be synched. This may result in overbookings!
Connect your channels
Once you've set up your rates and finished mapping, it's time to connect your channels. Remember that each distribution channel requires its own account, and most hotel management software won't sign up on your behalf. Choose your desired distribution channels, make individual accounts, and then return to your hotel management software to connect those channels.
Automate your communications
Guest communication is one of the most powerful tools within the PMS portion of your hotel management software. The way you communicate with both past and future guests sets the tone for the relationship and your guests' level of satisfaction.
To properly automate guest communications, focus on these areas:
"Thank you for booking" email: Your hotel management software can send this out automatically for each booking; never do this manually! Guests expect instant confirmations and want to know that their chosen hotel is responsive and organized.
Pre-arrival email: A few days before a guest arrives, send out a "we look forward to welcoming you" email. This message can include important details of their upcoming stay (thus reducing calls to the front desk). It can also include destination information and special offers for on-property amenities. It's a valuable touchpoint because guests are most likely to be thinking about their upcoming trip.
Post-stay email: In today's digital economy, reviews are gold! An email requesting feedback and reviews encourages guests to share their experiences. There's also an opportunity to identify potential problems before they end up online.
Though your hotel management software will likely have a built-in automated emailing system, you can integrate with additional third-party tools to enhance your guest communication further, for example by implementing a chatbot or mobile concierge app.
Build out your direct channel
A comprehensive hotel management system should include a commission-free booking engine that will serve as your direct booking channel. To get the most out of your hotel management software, take the time to integrate your booking engine into your hotel website and customize it to match your site's design.
Once you've got your property's images and room types in place, test the way it looks on mobile, tablet, and web. The only way to fully leverage the power of your booking engine is if it looks and works well across all devices. In the rush to implement new software, this step is easily overlooked.
Train your staff
Training is the most time-intensive part of this process. It's also one of the behaviors that define top-performing properties: those who train well unlock greater value from their hotel management software.
In addition to upfront implementation, don't neglect ongoing training. It's not always feasible or realistic to train staff on every last detail at the outset. Start with the essential things people need to know for their day-to-day, and then gradually introduce new features as appropriate.
It may be beneficial to develop a process for training that can be repeated as needed. If your hotel management software is user-friendly and easy to learn, then the training process will be much easier.
Integrate with purpose
The best hotel management software integrates with a variety of other platforms, tools, and services. As you move beyond setting up the essentials, such as inventory allocation, rates, and channels, you'll want to focus on integrations.
Start with the integrations that fulfill a need or are most useful to you. Maybe you want to offer pre-check-in service or want to implement keyless entry at your property. The good news is, with modern hotel management software, you can customize your system and tools to your liking.
Maintain momentum
Finally, maintain momentum. Hotel management software isn't a "set it and forget it" thing. It's an ally that can become a valuable asset in building a profitable hospitality business. Consult your metrics often, and adjust areas that seem to be underperforming your expectations. A steady approach leads to consistent results – and that's how you get the most out of your hotel management software!
Published on 09 April, 2020 | Updated on 22 May, 2023