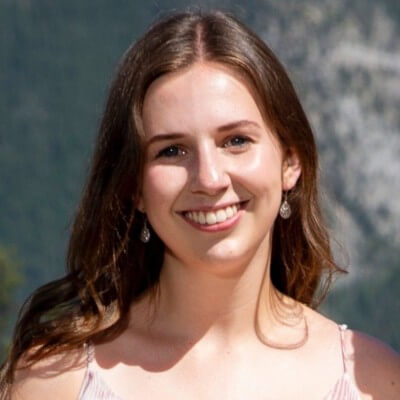 These days, more consumers are going online to make purchases, and travel is no exception. However, booking a trip online is much different from purchasing other products like clothing and electronics. For travelers, there's a lot riding on vacations, including money, well-being, and precious leisure time. Moreover, a hotel room can't be returned if it doesn't meet expectations. Travelers, therefore, tend to be extra careful when planning trips, visiting multiple travel sites, and comparing pricing and options.
To convince travelers to book their property, lodging operators must provide a clear, compelling picture of what to expect and the confidence they're making the right choice. And that comes from a comprehensive, multichannel eCommerce plan.
Here we share strategies and best practices for capturing more bookings through hotel eCommerce.
It's often said that the internet is the great equalizer, but the reality is that online travel is dominated by players with huge marketing budgets, like OTAs and big hotel brands. In fact, Expedia and Booking.com are two of the largest eCommerce platforms in the world. So, while the internet doesn't exactly level the playing field, it does provide smaller players like boutique hotels, inns, guest houses, hostels, B&Bs, and short-term rentals ample opportunities to attract the share of business they need to be successful.
Why eCommerce is important for lodging operators
According to Statista, 69% of total revenue from the global travel and tourism market is booked online, representing approximately $475 billion in revenue in 2022 and forecasted to surpass $521 billion in 2023. Therefore, having a strong presence on eCommerce sites is critical to hoteliers because that's where most travelers plan trips and make bookings today. To attract these travelers, properties need to be visible throughout the traveler journey, from inspiration to booking.
eCommerce platforms provide opportunities to increase visibility and attract travelers at every touchpoint, helping to grow your business. And the great thing is that these sites operate 24/7, so you can receive reservations while you sleep!
But success in eCommerce is about more than visibility. It's also about providing a frictionless booking experience. Today, guest expectations are higher than ever. Popular eCommerce platforms like Amazon and Uber have raised the bar, conditioning consumers to expect shopping online to be simple, fast, and secure. Travel sites like Airbnb and VRBO create similar expectations in the hospitality industry by allowing travelers to browse destinations and accommodations, peruse photos, descriptions, and amenities, make a reservation, and process payment, all with just a few clicks.
More than ever, travelers expect these standards of user experience from every website they visit. Properties that don't provide them risk losing prospective guests to those that do.
11 hotel eCommerce strategies
How can lodging businesses take advantage of the growing online travel market and attract more bookings? Listen to Kent Schnepp and Ben Lloyd, Cloudbeds Amplify Directors, break down key hotel eCommerce strategies.
Optimize for online visibility.
Before you can convert travelers to guests, you must establish a strong presence across eCommerce sites to build trust and credibility with your target audience. Use the following strategies to optimize your online visibility.
1. Improve your search engine optimization.
Employ search engine optimization (SEO) tactics to increase your rankings and visibility in relevant search results on Google, Bing, and other popular search engines. This means having quality descriptions and helpful information about your property, location, amenities, and local activities on your website and ensuring that titles, descriptions, and content are optimized with keywords, meta titles, and meta descriptions.
2. Keep online listings current and consistent.
Many roads online can lead to bookings, including your property's Google Business Profile, OTA listings, Tripadvisor page, and listings on online directories, local tourism sites, and destination marketing organization (DMO) sites. Keep these listings complete and up to date, and for SEO purposes, ensure that your name, address, and phone number ("NAP") are consistent across profiles.
Kent Schnepp, a digital marketer with over 20 years of internet marketing experience and Program Director at Cloudbeds, hosted Cloudbeds' Ask a Digital Marketer Webinar and said that "the biggest piece that I see for organic search rankings is that your name, address, and phone number is exactly the same across every single data aggregator and source that Google utilizes."
3. Maintain a multichannel distribution strategy.
A diverse distribution strategy is essential to maximizing your reach online. This means listing your property on multiple eCommerce sites, including big OTAs like Expedia and Booking.com, specialty sites like Airbnb, VRBO, and Hostelworld, and smaller, regional OTAs popular in your key feeder markets. The more sites you're listed on, the higher the chances travelers will take notice of your property and visit your website to learn more.
4. Promote your property with targeted ads.
Sometimes you have to pay to be seen online, but small budgets can be used up quickly. Be as targeted as possible to avoid paying for clicks that won't lead to bookings. Develop a search engine marketing (SEM) strategy by exploring paid advertising options on Google, Facebook, and other social media sites. Choose the platforms that best meet your marketing objectives and budget. Narrow down audiences to key target markets and select the keywords that best fit your property type.
5. Experiment with metasearch marketing.
Metasearch engines like Google Hotel Ads, Trivago, and Tripadvisor are popular with travelers because they can compare pricing from multiple booking channels on one page. Metasearch advertising can be an effective way to reach these travelers, compete with OTAs, and generate direct bookings. To manage these campaigns, consider working with a digital marketing solution provider and be sure to ask them to activate your Free Booking Links on Google.
Learn how the Cloudbeds Hospitality Platform can boost your eCommerce strategy.
Optimize for website conversions.
Once you've established relevancy and trust with your target audience, you must convert those travelers to guests. To increase your conversion rates, follow these best practices.
6. Whip your hotel eCommerce website into shape.
Your website is your primary eCommerce platform because it's where travelers go to find out about your property and make direct bookings. It should be professionally designed, uncluttered, and easy to navigate, with clear, appealing descriptions and high-quality imagery. Display a prominent "Book Now" button and a "best rate guarantee" to encourage visitors to book directly. To target international guests, allow site visitors to view content in multiple languages and display rates in various currencies.
7. Make it easy for website visitors to find information.
In addition to displaying detailed information about your property, location, and rooms on your website, consider providing a list of answers to frequently asked questions (FAQs). This can also help with SEO. If website visitors have additional questions, they should be able to find property contact information easily. Consider adding a live chat widget to answer questions in real-time to guide them through the booking process and increase upselling opportunities. Using a guest messaging tool, you can manage your conversations across channels through a single app for fast response times and an improved customer experience.
8. Optimize your website for mobile shoppers.
Mobile devices account for a significant share of travel research and booking, especially last-minute bookers, with Euromonitor estimating that 1 in 4 travel bookings will be on mobile by 2024. To attract these travelers, ensure your website and other online materials are optimized for smartphones. A responsive website design will automatically adjust layout, content, and functionality to the user's device.
9. Minimize friction in the booking process.
If travelers find it difficult to reserve a room on your booking engine or don't trust that the platform is secure, they may abandon the booking. Reduce cart abandonment by making the booking process seamless. Your booking engine should be designed to look like an extension of your website, with a built-in hotel payment gateway, simple payment protocols, multiple payment options, and a safe and secure eCommerce environment.
10. Maintain competitive pricing with a rate shopper.
To ensure your pricing is always competitive, use a rate shopping tool to monitor the room rates of your competitors. The tool will alert you when competitor prices increase or decrease or room availability changes. This will help ensure your property's price point is always positioned where you want it to be in your market. To keep travelers on your website, include a rate checker so that travelers can easily confirm that your price is the lowest across channels.
11. Boost your online ratings.
Trust is a critical factor in online booking decisions. Most travelers visit review sites to read opinions from other travelers before making booking decisions. Build a positive online reputation by monitoring and responding to reviews from your guests. Use guest feedback to guide improvements to operations and deliver remarkable guest experiences that earn rave reviews. Once your reputation is where you want it to be, display a review widget on your website to increase direct booking conversions.
Technology that powers hotel eCommerce
Behind every successful eCommerce strategy is a suite of software tools supporting and automating a property's promotions and sales. In addition to a website booking engine, payment processing software, and digital marketing solution, other important eCommerce tools include:
Revenue management software to maintain a dynamic pricing strategy, manage stay restrictions, and optimize occupancy, average daily rate (ADR), and revenue.
Channel management software to automate distribution of room inventory and pricing on multiple booking channels and maximize your reach.
Guest engagement software to send automated messaging to guests at key touch points throughout the guest journey, creating revenue opportunities with upsells, add-ons, and promotions.
The Cloudbeds Hospitality Platform provides all these tools and more in one centralized system, allowing accommodation operators to manage guest profiles, reservations, payments, and other tasks on an integrated platform.
Learn how the Cloudbeds Hospitality Platform can boost your eCommerce strategy.
Published on 23 March, 2023