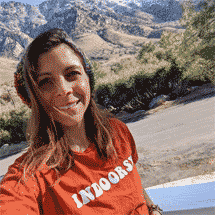 Sometimes in the hospitality industry, owners and operators face hotel operational pauses – whether it's for predictable reasons, like seasonality, or unforeseen circumstances, like a natural disaster or health crisis.
One thing the travel industry has proven to the world over and over again is that it's resilient. From the SARS outbreak in 2002 to the recession in 2008 and other adversities – travel always bounces back. For this reason, long pauses in business can serve as an opportunity to better prepare your property for future success.
We'd like to share a few key practices that will help hospitality professionals get the most out of any temporary pause so they can reopen their properties stronger than before and wow their guests.
Initiatives to Improve the Hotel Experience During Operational Pauses
Do all-around maintenance: property, website, and WiFi
Repair any issues – During busy season, it can be hard to complete maintenance tasks, especially those that are noisy or require you to shut down certain rooms and common areas. If you have the cash reserve, you can more easily fix any maintenance issues or complete renovation projects with few or no guests in-house, without the need to place rooms out of service during normal operations.
Rethink spaces – If your hotel maintenance is all caught up, you can evaluate your property and see if there are any spaces you can repurpose. Co-working spaces are on the rise worldwide, and many independent properties are taking advantage of the trend to turn a lesser-used space into a functional group office space.
Hotelier Tip for Operating during COVID-19
For properties trying to operate during COVID-19 restrictions, some adjustments may also need to be made to maintain social distancing health recommendations. During a CloudTalks interview with Davi Ramos, general director of Pousada Camelot in Chapada dos Veadeiros, Brazil, he revealed that they've made strategic changes to their in-house restaurant by getting rid of the buffet and spreading tables apart to adhere to social distancing practices.
Because Davi believes that hygiene will now be an important part of the guest booking decision process, he's been using Instagram stories to show guests the measures they're taking to change spaces within the property in an effort to protect their safety. Read more about hotel reopening guidelines.
Update your website – Maintenance doesn't have to start and end with your property itself. You can also take some time to work on improving your website. Analyze your competitors' websites and borrow elements from websites you admire, test your online booking experience from a guest's point of view.
Upgrade your WiFi – When's the last time you upgraded your WiFi offering? With 98.5% of today's guests traveling with a smartphone and 76% of guests reporting that the absence of free WiFi serves as a deal-breaker in their booking decision, hoteliers and hosts can no longer afford to offer anything less. Also, consider the accessibility of your free WiFi to see if you can improve it. Finally, if you are happy with your hotel WiFi offering, the off-season or operational pauses are the perfect occasions to evaluate your hotel security to make sure your property is safe from cyber-attacks.
Create or update policies and procedures for your staff
It's no secret that the hospitality industry suffers from an extremely high employee turnover rate, estimated at 73.8%* compared to a healthy turnover rate of 10-15%. Training and retraining take time and resources away from your business. Putting hotel Standard Operating Procedures (SOPs) in place at your property will help protect your business, employees, and guests by setting efficient and consistent expectations.
SOPs can cover everything from how to handle emergencies to cleaning procedures, employee expectations, and more.
Add more channels to your distribution strategy
The bulk of hospitality businesses are connected to the top OTA channels, like Booking.com, Airbnb, and Expedia. But there are countless other online markets you can connect with to get your property seen by more travelers domestically and around the globe.
For example, you can look for more niche OTAs that cater to your specific property type, like Mr & Mrs Smith for romantic boutique hotels or Glamping Hub for unique accommodations with access to nature. You can also connect to last-minute booking markets, like HotelTonight and LateRooms, to sell your unoccupied room inventory to impromptu travelers. Check out the Big Book of OTAs for an analysis of the best local and global channels for your property type.
Add new images and room descriptions to your website, booking engine, and channels
While we're on the topic of OTA channels, pause in hotel operations is the perfect time to update your property content across all of your OTAs, your website and your booking engine. Take advantage of your empty facilities to capture new, high-quality images and update your room and property descriptions.
After, you can take measures to optimize your hotel's OTA rankings so your property can rise in searches and get more bookings. And don't forget to drive direct bookings by updating the content on your website and booking engine too.
Personalize email templates for your guests
Email creates a great opportunity to engage your guests before, during, and after their stay. It's one medium you can use to take charge of your guest experience before visitors ever step foot on your property and also to build loyalty after check out.
The best part is, with the right PMS, you should be able to automate email scheduling based on certain triggers like a new booking, check-in, or reservation change – saving you valuable time. Not sure what to write? Here are four email templates for better guest relationships to get you started.
Optimize your revenue management
Revenue management was once viewed as something only big hotels need to take care of by optimizing their pricing based on occupancy, competitor rates, or local market demand. But not anymore. Revenue Management technology is now available and accessible for smaller independent properties to use to keep their rates competitive. You can also think about ways to maximize your revenue and increase bookings without lowering your rate by creating special deals and inclusions, such as free valet parking.
Take the time to create a revenue management strategy that will help maximize your profits when consumer demand returns. A revenue management tool can actually help you forecast when guests are ready to start booking again and will give you real-time updates on market rates and your competitors' pricing so you don't miss an opportunity to optimize your rates.
A Hotelier's Tip for Operating during COVID-19
Cloudbeds customers can use the Market Insights Dashboard to track the global impact of COVID-19 on the hospitality industry as well as the pattern of the recovery for different countries and different property types. This data will help customers anticipate demand and plan for the future by observing occupancy, booking, and cancellation trends on a country-by-country basis.
Connect with tools to help better run your business
Evaluate your daily operations and look for ways you can further automate and streamline your staff's workday so they can focus on taking care of your guests. There are a number of tools, apps, and services you can integrate into your cloud-based PMS to upgrade operations and replace manual tasks. Low season or periods of operational pauses can be used to research, demo and trial new hotel technology.
Some examples of integrations include guest communication apps, pre-check-in and self-service, reputation management, upsell and concierge, and many more. Here's a list of the integration partners that are ready for use in the Cloudbeds Marketplace to give you an idea of all the tools that are available to hoteliers and hosts.
Every operational pause can be an opportunity
Whether you experience anticipated hotel downtime or an unexpected operational pause at your property, you can take advantage of the situation to make several positive changes and upgrades to your property. From small maintenance fixes to reimagining physical spaces and adopting new technologies, there's a lot you can do to make sure your property is in top shape when guests return.
*Source: https://www.dailypay.com/business-resources/staff-turnover-rates-hotel-motel-hospitality-industry/
Published on 18 June, 2020