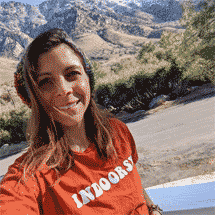 Last year, Google made a game-changing announcement that they are introducing free booking links in Google Hotel Search. This new feature has the potential to bring a major change to the online distribution landscape and impact the way travelers find and book their stays. It's also opened a new opportunity for hoteliers to drive more direct bookings directly on their website, forgoing the costly commission fees charged by hotel partners such as OTAs.
How can hoteliers and hosts take advantage of the new Google Booking Links?
We break down everything you need to know, including how free booking links differ from Google Hotel Ads.
What are Google's Free Booking Links?
Free booking links appear on the hotel booking module alongside hotel ads when travelers look for rooms and the best rates at a given hotel. For hoteliers and hosts, this means you are now showing up on hotel search on Google, similar to the image below:
How do they work?
By launching Free Booking Links, Google made some significant changes to the way they expose an individual property's direct booking engine on Google Hotel Search.
In the past, lodging businesses had to pay to run a hotel campaign, called 'Google Hotel Ad' in order to be displayed for direct bookings on Google. As of now, any eligible property that has rates and availability synced to Google via an integration partner will now have their direct booking engine or 'official website' displayed for direct booking on Google Hotel Search.
With your hotel's free Google Booking Links displayed to users across hotel searches on Google, travelers will be able to make a booking directly with your property. That means, you control the guest experience on your site and collect the guest data.
Who are they for?
To be eligible for Google's Free Booking Links, a property must comply with all Google limitations concerning rate plans, taxes, and fees.
In order to qualify for Google Booking links, your property must meet the following criteria:
You must have a Google My Business listing
You must use a Booking Engine from one of Google's approved partners
Properties with the following taxes activated on their booking engine are restricted from using Google connection due to price accuracy issues:
Vacation Rentals – at the moment, this type of property is not eligible for a Google My Business Profile. Further details from Google support can be found here.
What is the difference between Google Free Booking Links, Google My Business, Google Hotel Ads, and Google Ads?
With the launch of this new feature, many hoteliers find themselves wondering how does Google Hotel Search differ from Google Hotel Ads? and How do I get my hotel on Google?
Google has a number of different ways to be listed in search results. We'll break down your options for how to get in Google search results along with an image to illustrate where your property will be shown.
Free Booking Links – As mentioned, the Google Booking Links is a free listing in Google Hotel Search that displays a link to your website's booking engine with an "Official Site" badge. It shows your property's bookable rates and helps lead to direct reservations. It appears underneath any 'Google Hotel Ads' being run and is listed under "All options."
Google My Business – This is your property's official listing and profile. It's a free tool that allows you to promote your property on Google Search. You can use it to see and connect with your customers, post updates to your business profile, and see how customers are interacting with your company on Google.
Google Hotel Ads – Similar to Free Booking Links, these ads also prominently display your official website on Google Hotel Search with bookable rates and help lead to direct reservations. However, in contrast, these are paid ads and appear alongside any other 'Google Hotel Ads' being run. The ads appear in a property's Google My Business profile and in Google hotel finder results. When a user clicks on a Google Hotel Ad, they are redirected directly to the property's booking engine to complete the booking.
Google Ads – Google Ads are 'keyword ads' – a paid product that you can use to promote your brand, help sell products or services, raise awareness, and increase direct traffic to your website. The results are paid links displayed as an 'ad box' at the top of Google's search results page, as opposed to within the hotel search box where the Google Hotel Ads are shown. This program used to be called Google AdWords and involves bidding on a keyword and creating a paid campaign advertisement with ad copy that people click on to land on either your homepage or a landing page of your choice.
Google also allows properties to bid for preferential placement in Google Hotel Search through Google Hotel Ads. However, if you have Ads Hotel enabled, you don't need to switch to Google Hotel Search since all eligible properties will be included and benefit from the organic listing. Since Ads Hotel allows you to connect with other platforms too, you can keep both.
What are the benefits?
The benefits of having a booking engine that integrates with Google Hotel Search in real-time include:
Your property's room rates and availability will be displayed at no cost and will always be accurate and directly bookable on Google
You'll gain the opportunity to maximize your revenue through direct bookings on your hotel website and avoid paying commission fees to OTAs
You'll convert future guests at an earlier point in their purchasing journey by reaching guests when they start searching
You own the guest details, personal data, and all the communications
You can see now how having a booking engine that enables your property to be listed on Google Hotel Search is not only beneficial but also profitable to your property. Now we'll dive into getting your property ranked in search engines, so you can get the most benefit from your free listing.
How to get your hotel ranked
The most important thing to note is that hotels can't appear on Google's Free Booking Listings on their own and have to connect through one of Google's approved integration partners to get listed. Cloudbeds is proud to be listed as one of Google's approved hotel partners and is excited to offer the opportunity to drive more direct bookings using our commission-free, mobile-friendly booking engine.
Ranking on Google also tends to depend on three main factors:
The quality of the channel manager integration (Cloudbeds' API has you covered here)
The competitiveness of your pricing compared to other channels (our Pricing Intelligence Engine can help you with that)
The channel's conversion rate
How it works with Cloudbeds
Google Hotel Search – All you need to know
Getting started takes two steps:
Set up your My Google Business profile and make sure that the following information is correct under your 'Property Profile' tab: Hotel Name, Phone, Website, Address, City, and Zip Code. If your Cloudbeds information doesn't match your Google My Business profile, it may prevent us from establishing your connection with Google Hotel Search.
Double-check your Reservation Sources / Taxes & Fees by accessing the 'Reservation Sources' tab under the Property Configuration section and check if you've applied all the necessary taxes & fees to the 'Website/Booking Engine' reservation source. Also, be sure to review the information about minor restrictions on certain rate plans and packages and taxes and fees.
Note that it takes Google up to two weeks to match a property. After this period, we encourage you to confirm that your property is up and running by searching it on Google. If you can not see your property booking link in Hotel Search after you become live, please reach out to our support team.
Cloudbeds users can check if your property is live on Google Hotel Search by 1. accessing the 'Channels' tab under the Channel Distribution section in your account and 2. checking if you have the following banner:
For Cloudbeds users, your property will be displayed in the Google Free Booking Links, and if a reservation occurs, you'll see a reservation with source 'Website-Google' on your Cloudbeds account.
Ready to get your property on Google? Get a demo of Cloudbeds now.
Published on 24 March, 2021