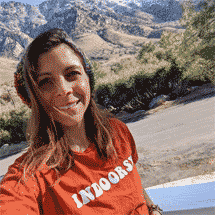 Travelers are becoming accustomed to new technology conveniences across all areas of their life, from contactless payments to mobile check-in at the airport.
Tech trends such as contactless check-in and automation across hotel functions are growing. Hoteliers need to be agile and keep up with emerging technology trends to streamline hotel operations, increase revenue, and deliver a remarkable guest experience.
As we embrace more digital technologies, it's important to remember that technology is not replacing people. At Cloudbeds, we believe the guest experience requires even more contact in an increasingly contactless world. The role of technology should be to replace tedious, manual work to make operations more efficient. In this case, staff will have more time to spend with guests and provide meaningful, personalized touchpoints throughout the guest journey.
Read on to learn more about 14 hotel technology trends impacting properties around the globe.
1. Digital check-in
Digital check-in technology increased by 66% and is here to stay.
Hotel guests have become accustomed to the flexibility and convenience of digital check-in after a long day of travel. With digital check-in technology, hotel staff can streamline the check-in process by pre-sending documents, collecting signatures electronically through email and SMS, and creating custom guest portals to manage guest information.
Travelers now used to digital communication will be happy to skip the long front desk lines and submit their information ahead of time.
In this snippet from Cloudbeds' State of Independent Lodging Report webinar, Nancy Huang, Director of Marketing Communications at Cloudbeds, talks about **the virtual front desk trend** and how it impacts the hotel industry
2. Artificial intelligence (AI) automation
The labor shortages present in the hospitality industry have amplified the importance of AI automation. Guests have become accustomed to instant messaging and expect immediate access to information.
AI-powered messaging through Chatbots and SMS today can understand guest intent and suggest actions or responses to support guests, such as initial greetings, prompting a late check-out, or sending a post-stay survey.
AI can boost the customer experience through personalized recommendations for tours and activities or serve as a centralized place to ask questions, lending a hand to independent properties without a concierge or limited front desk staff.
On a hotel's website, AI can be used to streamline the booking process and drive more direct bookings by engaging guests through chat functionality.
3. Keyless entry
During the last years, the trend towards the keyless entry accelerated, with physical room keys becoming a thing of the past. Today, 46% of travelers say that keyless solutions are an important on-property feature for them, and this statistic is only expected to grow.
Keyless entry allows guests to skip long check-in and check-out lines at the front desk and access their room with their mobile devices. While some guests may be wary of the security surrounding keyless entry, the solutions on the market are encrypted and registered with the guests' unique phone number, expiring as soon as the guest has checked out.
4. Digital guest book
Digital guest books replace printed hotel brochures with an easy, contact-free way for guests to access information about your hotel. One of the main benefits of a digital guest book is the ability to deliver personalized experiences to guests.
For example, your hotel can set up a personalized guest portal with your hotel's branding where guests can sign in with their unique registration documents to access their digital keys, purchase items, and upgrade their rooms. This can be easily accessed on a mobile app, empowering guests to shape their own experience and minimizing the burden on your staff through self-service resources.
5. Conversational commerce
Conversational commerce uses messaging apps such as SMS, chatbots, or WhatsApp not only to answer guest questions but also to capitalize on guest purchase intent.
Hotels can create personalized campaigns for different guest segments through these online messaging platforms. For example, if your property regularly hosts couples on their honeymoon, you could offer room upgrades, a couples massage, or a special room service offer.
Giving guests personalized options based on their segment results in higher guest satisfaction and increased revenue through upsells for your property.

6. Flexible property management system (PMS)
The hotel industry is seeing a more hybrid lodging model that mixes multiple types of inventory within a single property. For example, The Pad Silverthorn combines shared dorms, private rooms, and furnished apartments all within a single property.
This diversity has paid off with travelers; however, it creates some complexity for hotels. A flexible PMS that allows properties to expand their offerings and accommodation types will be critical to adapting to this industry trend. Hybrid properties will require a PMS that integrates with other technologies that allow for operational flexibility that short-term rentals need, such as pre-arrival check-in, keyless entry, and messaging platforms.

7. Integrated payment processing
According to the US Research and Markets report, the global contactless payment terminals market was $13.23 billion USD in 2020 and is expected to reach $51.07 billion USD by 2026 — quadrupling the size of the global contactless market.
Properties need to switch to better integrated and modern payment processing systems that accept various forms of contactless and mobile payment options to keep up with changing trends. Integrated payment processing will help to speed up the booking process and minimize manual reconciliation times.
8. Internet of things (IoT) technology
IoT involves the connection of objects through wi-fi and sensor-based apps. IoT technology is pivotal in what is commonly referred to as 'smart rooms' or 'smart hotels.' These properties incorporate devices that communicate with each other – making them smart.
In practice, hotels can use IoT in just about every area of operations. For example, IoT sensors can be installed in rooms to alert housekeeping when a guest has left their room. Guests can use voice control with in-room devices that act as a virtual concierge to provide personalized recommendations. Smart lighting and temperature control are also rising in popularity, with guests able to control room temperature and lighting levels with an app on their phones.
9. Translation technology
It's no surprise that 76% of online shoppers prefer to buy online in their native language. In the hospitality industry, hotels must communicate daily with travelers who speak various languages.
Translation technology can be used on your hotel website's messaging platform to communicate with potential guests in their native language. This technology works by directly translating requests into your preferred language in real time so that you can quickly answer questions and convert the website visitor into a guest.
10. Metasearch
Metasearch platforms have risen in popularity as travelers look to save time and money while planning their trips. Metasearch sites like Google Hotel Ads, Tripadvisor, and Trivago aggregate hotel information and rates from various online channels and display them all in one place, streamlining the research process for travelers.
Hotels can use metasearch marketing solutions to expand their distribution strategy, drive more direct bookings, and easily upsell and cross-sell their products. With hotel metasearch advertising, properties can pay a fee to metasearch engines (usually a cost-per-click) for every visit to their website.


11. Virtual reality (VR) tours
Customers between 18-34 are 130% more likely to book a hotel if there is a virtual tour on a hotel's website. Virtual reality is a computer-generated simulation of your hotel that can be interacted with in a seemingly real or physical way.
VR tours of your hotel's rooms and amenities help give travelers more peace of mind when booking and result in more time spent on your site.
This video shows how Scubaspa Floating Resort in the Maldives uses VR (drag the screen to get the full 360 views!)
12. Streaming service integrations
Adding to the list of in-room technology trends are streaming platforms. Guests expect to be able to stream their chosen provider (Disney+, Netflix, Amazon Prime) from their hotel room. Hotels should shift away from cable in guest rooms and move towards streaming options to improve the guest experience.
Hilton and Netflix announced a first-of-a-kind partnership that allows Hilton guests to log into Netflix and control their streaming experience directly from Hilton's own app. Noelle Eder, Chief Information Officer at Hilton, said that "our guests want to feel connected while traveling, just as they do at home, so we're giving them seamless access to their favorite Netflix shows, films, and specials while on the road."
13. Sustainable solutions
Booking.com surveyed over 30,000 travelers and found that 73% of US travelers valued sustainable travel, with 44% saying that recent news about climate change has influenced them to make more sustainable travel choices.
Sustainability is essential from both a guest perspective but also a business perspective. It's estimated that lodging businesses spend 6% of operating expenses on utilities, of which 35% goes to lighting. Smart hospitality technology like thermostats with sensors to control the temperature or occupancy sensors to reduce electricity can save you a significant amount of money.
14. Big data
Big data in hospitality are enormous data sets that can be analyzed to reveal patterns and trends within the industry. Today, data is one of the most valuable resources on earth, and hotels collect massive volumes daily.
To reap the benefits from this data, hotel management must invest in tools that can deliver actionable insights. From this data, you can identify your target audience's trends to help you shape pricing and offers and implement new guest services to provide a better hotel experience.
Harnessing the power of technology
Incorporating technology as part of your hotel strategy is pivotal to competing in today's world. Identify which hotel technology trends make sense for your property based on your target guests and business goals. Consider automating processes that take up a lot of your staff's time, and always try to personalize the guest experience where possible.
We recommend involving technology in the guest journey from discovery to post-stay to develop a strong relationship that can result in repeat stays and positive reviews.
Pulling it all together on a budget with seamless sync
Sharing data seamlessly and securely across systems has become a competitive advantage, especially in the hospitality industry. First, customers don't want to have to enter information twice. Second, your property can provide a better, more consistent experience when guest data is synced between your PMS and any added tech-based services you plan to use.
So how can small independent properties harness the power of seamless sync without breaking their budget?
One word: Integrations. As you evaluate new hotel tech trends and potential third-party apps, services, and tools to help you enhance the guest experience, as well as your marketing strategy and revenue management, check if they will easily integrate with your PMS. That way, you're not only creating a frictionless experience for your guests, but you're also making things easier for your team (fewer mistakes and less manual entry). Cloudbeds' PMS integrates with hundreds of tools and services for hotels, hostels, B&Bs, alternative accommodations, and more. If you're looking for solutions specific to short-term rental properties, check Padlifter's directory of providers.
An integrated approach to your technology means fewer headaches, more consistency, and a better overall hotel experience. As you begin to solve problems with technology, pull it all together with seamless sync so your property operates at peak performance! This is the best and most budget-friendly way to implement tech-based hotel trends at your independent property.
Find out how Cloudbeds' award-winning technology can simplify your life.
Published on 28 July, 2022 | Updated on 25 September, 2023