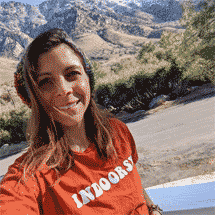 Have you been wanting to improve the guest experience using hotel technology trends, but you think it's out of your reach? Top-notch hospitality tech shouldn't be reserved for major hotel brands only.
Unfortunately, budget limitations often prevent independent properties from investing in technology as much as they'd like to, and this financial constraint runs up against rising guest expectations in the hotel industry. As people become accustomed to new technology conveniences in other areas of their lives – from contactless payments to retail to the grocery store their expectations only grow.
So, does this mean that independent hotels and properties can't compete? Thankfully, the answer is a resounding 'no.' Independent hotels, hostels, bed and breakfasts, and vacation rentals, simply have to be more thoughtful and intentional when it comes to selecting hotel services and guest rooms solutions that work best for their properties.
The right technology will not only create convenience for your guests, but it'll also free up your hotel staff and allow them to give guests more face-to-face attention to further enhance the guest experience. It's that personalized attention that makes a memorable guest experience, boosts your hotel's reputation, and nurtures a profitable business built for the long term.
Enhance your guest experience with automation
The following are 4 hotel technology trends matched with budget-friendly, accessible technology that's easy to implement. Some even have overlapping features so that you can leverage more and spend less. These solutions help you balance the authenticity of human touch with the efficiency of self-service solutions – perfect for independent properties of all sizes. Note that most of these apps will seamlessly integrate with a cloud-based PMS (property management system) so using them will provide a smooth, time-saving experience for both your staff and your guests.
Hotel Trend #1: Self check-in

 
After completing a long journey, the front desk is the last stop between a traveler and a hot shower. Frustration and impatience can bubble up at this phase, as most travelers want to get to their room quickly or, as a result of the pandemic, contact-free check-in is preferred. This is where self check-in comes in. Travelport Digital found that over half the business travelers want to skip the front desk line and check-in via mobile app. It's no surprise self check-in a priority and tops hotel tech-based trends.
Often, the same self-service check-in app will also provide guests with personalized, relevant information, such as details about your property and in-destination recommendations.
One budget-friendly tool independent properties can use to augment the check-in experience is Duve. Duve allows guests to upload all required documentation prior to arrival. In addition, the tool acts as a local expert, curating destination recommendations for guests across multiple languages. With a hand-picked variety of in-destination services customized for their travel dates, guests can upgrade their own experiences by booking local activities directly from the app.
Duve streamlines guest arrivals and puts guests in control of their own experience.
Another secure, online self-check in option is Civitfun. This service is especially helpful if you require more information from guests, such as a copy of an ID or passport. Guests can scan their ID and the tool will automatically add it to the PMS, saving time on both ends and streamlining the check-in process.
Hotel Trend #2: Chatbots
As far as tech-based hotel trends go, Chatbots have already become a fantastic addition to the hospitality toolkit. The secret sauce is artificial intelligence, which automatically routes requests and provides information without the need for immediate human intervention. For properties, chatbots functionality helps reserve your staff's time for more complex requests. For guests, the chatbot shortens the time it takes to access the information they need.
For independent properties without a concierge kiosk or large staff, a chatbot is an invaluable boost to the customer experience. Chatbots give guests a real-time communication channel so they can ask questions, order room service, book tours, and activities, and discover in-destination details.
Chatbots can also drive your direct bookings and occupancy, engaging guests and giving them the confidence they need during the online booking process on your hotel website. For example, hotels using Trilyo 's intelligent chatbot technology saw a boost of 37% in direct-booking conversions in their booking engines. Trilyo's AI-powered chatbot solution for hoteliers increases direct bookings and personalizes the guest experience. Trilyo is a powerful internet of things (IoT) tool that doesn't break the bank and provides measurable value to independents of all sizes.
A sample of the results reported by hotels using Trilyo's chatbot solution. 
Hotel Trend #3: Keyless entry

 
Keyless entry allows guests to access their rooms without the need for a keycard or physical keys, usually by way of an access code sent to their mobile device. Keyless entry is secure because the key is encrypted and registered with the guests' unique phone number so it can't be transferred. The key code also expires at checkout so it can't be reused.
A study by Hospitality Technology highlighted the growing demand for keyless entry: 60% of respondents said that they had stayed at a smart hotel, with 22% reportedly using the keyless locks.
Keyless entry is a growing trend that can be leveraged by independent hoteliers and hosts with smart room technology like FLEXIPASS. The company offers a simple two-step keyless entry that doesn't require any additional data entry to your hotel guests. It connects directly to your PMS to issue keys automatically and smooth your hotel operations.
Guests can access their room by first downloading the FLEXIPASS app and then using the code generated at reception to access their room. Property owners enjoy a dual benefit: offering a modern and easy-to-use service to their guests that also conserves money and time associated with managing physical room keys or cards.
The FLEXIPASS app allows independent properties to offer guests keyless entry.
Another keyless entry option is Lynx. Lynx not only allows guests to complete self check in/check out with time-sensitive keyless entry, it also connects with other smart devices so you can automate temperature control, lights, smoke sensors, and more.
Hotel Trend #4: Mobile concierge

 
If there's one tech-based hotel trend that connects travelers from around the world, it's the importance of the smartphone. A Google/Phocuswright study underscores the importance of mobile phones for travelers: 70% always use their smartphones when traveling, which is up nearly 30% over the past four years.

For budget-conscious independent properties, the traveler's dependency on their smartphone can be leveraged to provide a better guest experience without investing in more labor or expensive technology. When the guest's smartphone transforms into a mobile concierge, properties can deliver more personalized experiences.
For larger businesses that have developed their own branded app, make sure you use push notifications to engage guests by sending them updates regarding specific requests, their upcoming stay, or local information. Depending on your guest personas and their preferences, you could also use a variety of communication channels, such as SMS, Rich Media, voice messaging, MMS, etc, offered by providers such as ClickSend.
For travelers, a mobile concierge empowers them to shape their own experience. With the ability to ask questions in real-time, access property information, and explore local recommendations, travelers feel more confident and satisfied – a potent combination facilitated by today's mobile concierge technology, such as Hello Here.
Hello Here helps vacation rental hosts and smaller independents provide a seamless and unique guest experience by providing guests with important information like check-in details, WiFi code, house rules, and your local recommendations for dining, attractions, and more. Hello Here's intuitive mobile app includes multi-property messaging and a group or individual guest chat for communicating real-time concierge information. There are also automated messages to get the best information to guests quickly. An added advantage for hosts: the ability to earn more revenue by upselling additional activities and services to guests.
Oaky works similarly and helps properties maximize their profits and improve the guest experience by providing guests with best-selling upsell offers and personalized deals via perfectly-timed guest communication. The service puts guests in control of designing their stay with upsell options from airport transfer and room upgrades to adding breakfast and buying museum tickets.
Pulling it all together on a budget with seamless sync
Sharing data seamlessly and securely across systems has become a competitive advantage, especially in the hospitality industry. First, customers don't want to have to enter information twice. Second, your property can provide a better, more consistent experience when guest data is synced between your PMS and any added tech-based services you plan to use.
So how can small independent properties harness the power of seamless sync, without breaking their budget? One word: Integrations. As you evaluate new hotel tech trends and potential third-party apps, services, and tools to help you enhance the guest experience, as well as your marketing strategy and revenue management, check if they will easily integrate with your PMS. That way you're not only creating a frictionless experience for your guests, but you're also making things easier for your team (fewer mistakes and less manual entry). Cloudbeds' PMS integrates with hundreds of tools and services for hotels, hostels, B&Bs, alternative accommodation, and more. If you're looking for solutions specific to short-term rental properties, check Padlifter's directory of providers.
An integrated approach to your technology means fewer headaches, more consistency, and a better overall hotel experience. As you begin to solve problems with technology, pull it all together with seamless sync so your property operates at peak performance! This is the best and most budget-friendly way to implement tech-based hotel trends at your independent property.
Find out how Cloudbeds' award-winning technology can make your life easier
Published on 12 November, 2019