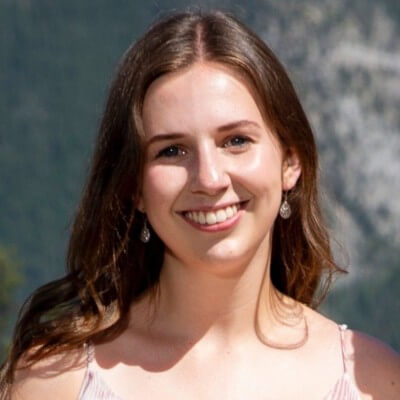 Do you love connecting with people from all over the world who share your passion for travel? Don't want to work a typical 9-5 job and instead want to build a business where every day is different, and you own your schedule?
Opening a hotel business is a dream many entrepreneurs have, but it can be a daunting venture to start. A hotel business plan is a critical first step for business owners to turn their dreams into reality. A strategic plan allows one to study the hotel industry, identify their hotel's unique point of view, and outline how exactly they will reach their goals.
Read on to learn more about the 10 sections to include in your hotel business plan, tips for creating an effective plan, and key things you need to start your new hotel business.
What is a hotel business plan?
A hotel business plan is a detailed document that identifies your business's goals, objectives, and strategies for success. It includes market research and a roadmap for building and operating your business.
A business plan provides a structured document to help formulate your business idea and identify the investment required to execute your vision. It can help guide you through each step to simplify the process, which can be challenging for new business owners.
Why do you need a hotel business plan?
Studies show that entrepreneurs who finished their business plan were twice as likely to succeed in growing their business than those with no plan. A hotel business plan:
Helps you identify whether you have a viable business idea
Provides a detailed roadmap on what you need to accomplish and why
Gives potential investors insight into your business idea and confidence that you can be successful
Keeps you on track as you start to execute the different tactics outlined in your plan
Identifies critical milestones for you and your team to reach
Your plan does not have to be static and should change over time as your business grows and evolves. Your first draft is a starting point to help guide your strategy and instill confidence in potential investors.
10 sections to include in your hotel business plan
Whether you're starting a small boutique hotel, a cozy B&B, or a 5-star resort, you will need to address the following sections in your hotel business plan.
1. Executive summary
An executive summary is the most essential part of your business plan. It should concisely explain the purpose of your business and why it will be a success.
Include your mission statement explaining why your hotel exists and its overall goal. For example, Capella Hotels & Resorts' mission is to combine tradition, discovery, individuality, and twist of the unexpected to create the perfect stay for each guest.
You should also include your vision statement that clearly describes your hotel's purpose for being in a single sentence. For Capella Hotels, its vision is to embody excellence in the craft of hospitality.
We recommend writing your executive summary as the final stage, as it should summarize the goals and objectives laid out in your plan.
2. Company analysis
Your company analysis is where you can dive into your hotel's competitive advantage. Ask yourself what makes your hotel unique. Why would guests want to stay with you instead of your competitors?
In this section, identify your brand's identity and the goals and objectives you want to accomplish. Outline how many rooms and room categories your property will have. For example, will you offer a hybrid hospitality model with dorms, single rooms, and suites? Explain what ancillary revenue sources you'll offer, like in-room food and beverage options, welcome drinks, or airport shuttles.
Use storytelling to communicate your excitement and passion and make it clear what your hotel will bring to the hospitality industry that hasn't been done before.
3. Industry analysis
As a business owner, you must be prepared for forces outside your control. You will need to conduct a market analysis that looks at the hospitality industry to identify micro and macro trends that may impact your business. Look at:
Economic trends
Environmental trends
Political trends
Global health trend
For each trend, identify how it will impact your business and ways to mitigate risk or take advantage of opportunities.
For example, digital check-in technology has increased across the hotel industry with the rise of tech-savvy guests, new innovative software providers in the market, and labor challenges. Therefore, you should consider what guest engagement solutions you'll include at your hotel.
In addition to trends, look at the history of the hospitality industry, its current size, and how it's expected to grow in the short and long term. This research will impact the rest of your plan, especially your marketing and finances.
4. Customer analysis
What type of hotel guests do you want to attract? It's impossible to please every kind of guest, which is why it's important to identify your target market. Once you know who you want to stay at your property, you can develop amenities, services, and marketing materials to attract these guests and deliver exceptional experiences.
Ask yourself:
What type of guests do I want? Business or leisure travelers?
What demographics? Age, gender, marital status, etc.
What are my target market's interests? Water sports, hiking, relaxation, museums, animals, etc.
What does my target market value? Sustainability, contactless technology, personalized service, localized experiences, etc.
This section will help you formulate the guest experience to ensure that expectations meet reality.
5. Competitive analysis
The competition you face will vary depending on where your hotel is located. This section is where you should conduct in-depth competitor research to understand how your hotel will compare. Identify who your five major competitors are — ideally, three direct competitors who you will be competing with upon opening and two aspirational competitors that you can emulate as you grow your business.
Conduct a SWOT analysis based on your competitors to look at:
Strengths – where does your property excel in comparison to competitors? Why would travelers pick you? Price, amenities, location, technology, etc.
Weaknesses – where does your property fall short in comparison to competitors? Price, amenities, location, technology, etc.
Opportunities – what industry trends can you take advantage of? What local events or partnerships can you capitalize on?
Threats – what are the biggest threats facing your property? War, travel restrictions, recession, etc.
A thorough analysis can help solidify your competitive advantage and develop a contingency plan for how you will deal with your weaknesses and threats.
6. Marketing plan
Without demand, there is no business. A hotel marketing plan outlines the channels you'll use to reach your target audience to drive bookings. Your marketing strategy should include 3 key channels:
1) Paid media — paid advertising to promote your property and drive bookings. This includes online travel agencies (OTAs), search engine marketing (SEM), retargeting, and metasearch advertising.
2) Owned media — content you create, like your hotel website, social media channels, blog posts, and SEO.
3) Earned media — user-generated content created by third parties like media coverage or online reviews.

7. Operations plan
How do you plan to run your day-to-day operations? This section of your plan will outline all of the key tasks and responsibilities of your team and what exactly your hotel will offer. Consider:
The number of staff and supervisors required
Job descriptions and responsibilities
Your service standards (check out our downloadable SOPs for some inspiration)
How you'll manage your inventory
What hotel technology solution(s) will you need? PMS, channel manager, booking engine, payment terminal, revenue management tools, guest engagement software, etc.
What services and amenities do you want to offer?
Detail your short and long-term operational plans and the stakeholders involved for each area.
8. Management team
Whether or not you've hired your team yet, this section is one of the most important sections that potential investors will look at. Make sure to outline the key personnel you will require and their roles.
In general, these are the following roles you'll want to outline:
Hotel management (general manager, front office manager, housekeeping manager, maintenance manager, revenue manager)
Hotel sales team
Housekeeping staff
Front office staff
Concierge
Valet
Maintenance
Depending on the size of your hotel, your team will vary. Identify what team members you will need to open and your hiring plans over the next five years.
9. Strategic plan
Hoteliers must be strategic in optimizing occupancy rates across seasons to maintain revenue. As part of your strategic plan, identify how you will manage:
Pricing – what room types will you offer, and how will the pricing vary?
How will you maintain consistent occupancy throughout the high and low seasons? Will you adapt your pricing and marketing strategies?
How will you conduct revenue management? What type of rules/alerts will you use to adjust rates? Will you use technology to help with revenue management?
What will your online reputation management strategy be? How will you collect and respond to online reviews?
What will your distribution mix look like? How will you drive reservations across a variety of channels?
10. Financial plan
Your financial projections are the most challenging but arguably the most important part of your hotel business plan. In this section, you should include the following:
Start-up costs – how much money will you need from lenders to operate your hotel? Consider business licenses, furniture, down payments, etc.
Operating costs – how much money will you need to keep your business running? Consider staffing costs, guest acquisition costs, mortgage payments, utilities, SaaS payments, etc.
Income statement – what will your revenue, expenses, and profit be over the first 3-5 years of business?
Cash flow projections – how will cash flow in and out of your business? Show what capital investment you'll need to start.
Balance sheet – identify your assets, liabilities, and equity.
If you're looking for a potential investor, your financial plan will be the section they care about most. Here you must prove how your business will provide a return on investment. Don't forget to include an Appendix that shows more detailed reporting and financial figures.
8 tips for creating an effective plan
1. Start with the section that excites you the most! Covering all the topics outlined above can feel overwhelming, so don't feel pressured to go in order.
2. Reach out to a business owner you admire. No matter what type of business you're starting, it's always helpful to get advice from another business owner. Reach out to a successful local business owner to see if they'd be willing to share some insights they learned along the way.
3. Be concise. While there's a lot to cover, you must be concise in each section of your plan. Include any additional research or documentation in the appendix to keep your business plan clean.
4. Try to avoid industry jargon. Depending on what type of investor is reading your plan, they may find jargon irrelevant and distracting.
5. Ensure you have a clear competitive advantage. You should be able to state in one sentence what makes your property unique. This selling point will be prominent in all of your marketing materials.
6. Set SMART goals. Setting specific, measurable, achievable, relevant, and time-bound goals is important to stay organized and on track to reach milestones.
7. Don't forget about your plan. You will have spent hours developing your plan, so make sure you use it! Reference your plan as you build and grow your business, and remember that it's ok if things change.
8. Illustrate your passion. Communicate why you want to be a part of the hospitality industry. Passion is contagious and gives investors more confidence that you will work hard to achieve your dreams.
What do you need to start a hotel business?
Ok, so you've read through this article and are now wondering — what's next? Ensure you have the following items on your radar to start your business.
A vision. Know exactly what kind of business you want to build.
A business plan. Stay on track with a well-developed business plan.
A location. Decide if you want to build a new property or renovate an existing hotel.
Capital. Do you need to raise an upfront capital investment? Remember that new businesses usually aren't profitable for the first few years and will need cash flow to pay for expenses.
Business licenses & permits. Depending on the type of property and its services, you'll need an occupancy permit, alcohol license, food service license, sales tax license, etc.
Technology. Choose a hospitality management platform that can help you scale your business.
Furniture & equipment. You must furnish your property with the proper furniture, electronics, appliance, etc.
Staff. Take time hiring staff you can trust and who understand your hotel's brand and vision.
Final thoughts
Your business plan provides the foundation for your new business and outlines the next steps in the journey. Ensure you fully understand the market and competitive landscape to enter the industry prepared for whatever is to come. Start slow and invest in the right people and technology to support the growth of your business.
Interested to see how Cloudbeds can supercharge your property?
Published on 13 January, 2023